The World Bank Group / Water and Sanitation for the Urban Poor / Deutsche Gesellschaft für Internationale Zusammenarbeit / Federal Ministry for Economic Cooperation and Development, Germany / WaterAid / University of Leeds / World Health Organization
Shared sanitation: when individual toilets aren't enough
Sunday 26 August | 16.00-17.30 | Room: NL 357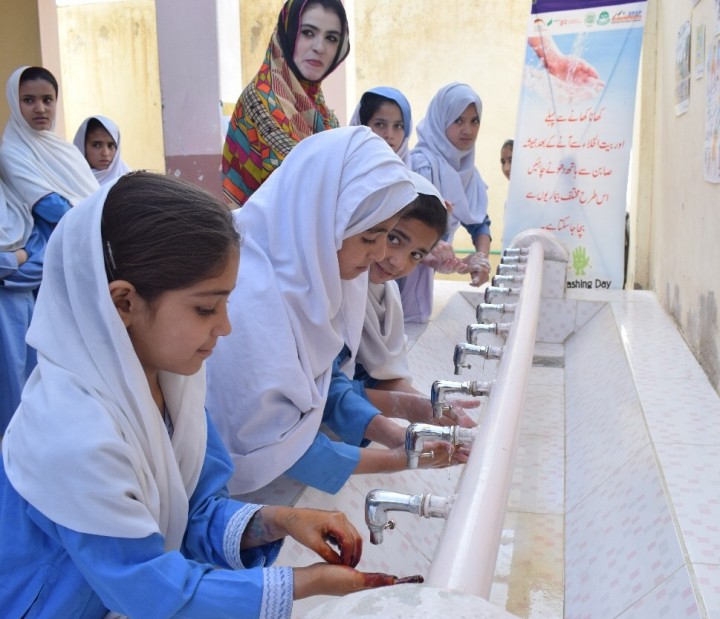 The SDGs call for universal sanitation access by 2030. Shared sanitation is currently excluded from their definition of safely managed sanitation. This exclusion is motivated by the assumption that shared sanitation fails to safely deliver services, but there are many examples of it working well in practice. The goals are thus framed against an urban reality where hundreds of millions of people regularly rely on shared sanitation, and where the alternative is often open defecation.
The underlying causes of success or failure of shared sanitation – shared household, community, and public toilets/latrines – are messy and often context specific. Successful shared sanitation models often evolve through deep community engagement, iterative design, and adaptive service delivery and financial models.
This session will explore these issues and then focus on O&M, one of the most pressing shared sanitation challenges. In an idea competition, participants will gather in small groups and develop innovative concepts for O&M of shared toilets, focusing, for instance, on vandalism, cleanliness, or technical maintenance. At the end of the session, each group will present their developed concept, and the audience will jointly select the winner of the concept competition.
Recommended resources for designing and implementing shared
Gold standard events are committed to ensure the gender balance in speakers/panellists and young professional representation in the session.
Programme
16:00 Opening Presentation

Introduction to Shared Sanitation (including shared household, communal and public facilities) Rebecca Gilsdorf, World Bank
Description of the Role of Monitoring and Evaluation, including current JMP approaches Kate Medlicott, WHO
Introduction of key sector challenges related to operation and maintenance, monitoring and evaluation, inclusion, etc. Remi Kaupp, WaterAid
16:20 Sanitation for Millions Presentation Ulrike Pokorski, GIZ
Case study on public sanitation in practice
16:30 Small Group Idea Competition Heba Ababneh, GIZ and Martin Gambrill, World Bank
Four groups to brainstorm innovative ideas for tackling the challenges of O&M and inclusion for shared sanitation (25 min)
Each group will present it's favorite/best idea to the larger group (15 min)
The larger group will vote on the best overall idea (5 min)
17:15 Session wrap up Guy Norman, WSUP
Following the session, the conveners will publish a blog/paper sharing out the best ideas from each group to encourage further innovative thinking in the sector!