Danone.Communities / Safe Water Network
Marketing Strategies for Sustainability: Building Consumer Demand for Safe Water
Tuesday 28 August | 11.00-11.30 | Room: Exhibition Hall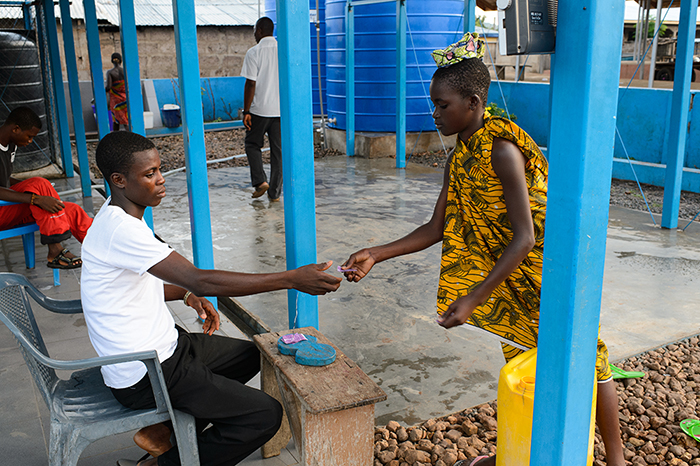 The financial and operational sustainability of decentralized water supply (referred to as small or safe water enterprises) depends on consistent revenues to cover ongoing operation and maintenance. However, water consumers often choose free sources and, with inadequate revenues, systems often fail forcing consumers to resort to unsafe sources. A Dalberg study on Safe Water Enterprises notes that improving understanding and engagement of consumers is critical to realize sustainable safe water supply.
A growing number of organizations are focusing on marketing efforts to build consumer demand for safe water. Affordability, convenience, and reliability are three key factors consumers value; therefore, organizations need to balance financial viability and affordability, while maximizing convenience and ensuring reliability.
Safe Water Network will share insights based on findings from consumer tracking studies in India and Ghana, and its marketing programs and innovations to respond to consumer demand for affordable, convenient, and reliable safe water.
Danone Communities will discuss global trends and successes as well as the role of marketing in achieving sustainability, based on its experience supporting social businesses providing safe drinking water to the bottom of the pyramid.
This sofa session will promote sector-wide visibility to the consumer proposition for safe water enterprises, and the need for sector-wide collaboration.