Climate Resilient Infrastructure Development Facility / International Institute for Sustainable Development / Illovo sugar / SouthSouthNorth / The Permanent Okavango River Basin Water Commission / Pegasys
Catalysing human development through climate-resilient water infrastructure
Sunday 26 August | 16.00-17.30 | Room: FH 202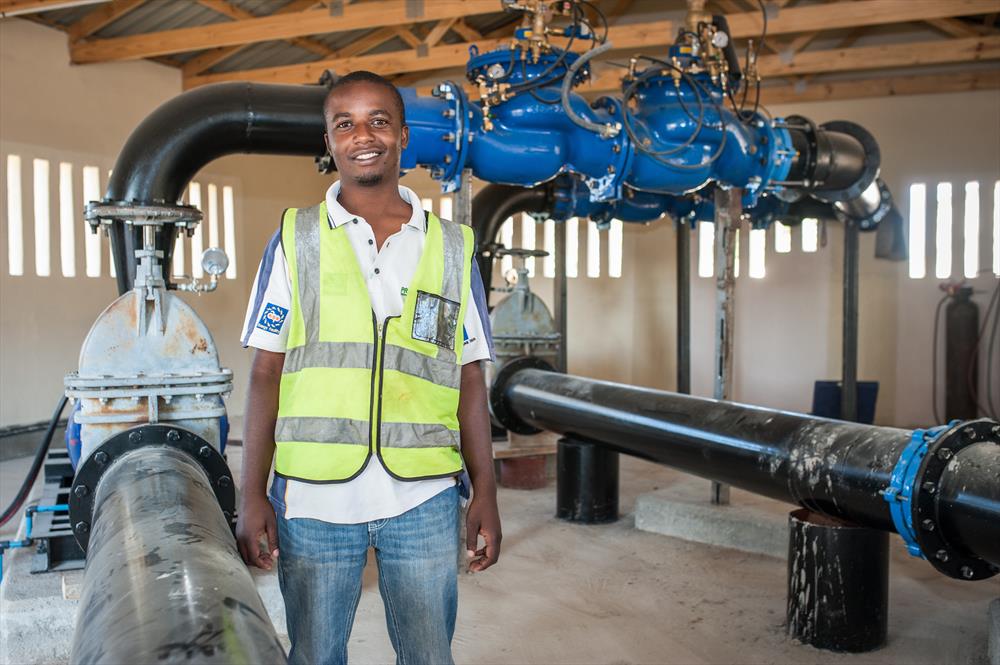 Climate change adaptation is essential for human development; it requires sustainable water infrastructure solutions, especially for the poor and vulnerable. The convenors will demonstrate climate-resilient approaches (interdisciplinary and highly participatory for both public and private actors) to sustainable planning, design and management of water infrastructure in transboundary river basins, illustrated with examples from Southern Africa.
The event will cover four case studies, bringing together the designers and key stakeholder beneficiaries. An interactive World Café format will ensure participants can adequately engage and understand the value of each of tool:
Climate Resilient Development Pathways: Guidelines and tools to mainstream climate resilience into strategic infrastructure planning (Okavango River Basin)
Vulnerability Assessment Tool: A method to systematically identify the vulnerabilities of outgrower farmers to climate change impacts, to inform decisions and develop solutions to address vulnerabilities (Illovo Sugar Estates; southern Africa).
Mainstreaming Resilience in Large Water Infrastructure: A methodology for integrating climate resilience objectives at the project origination stage, to ensure water infrastructure development supports climate change adaptation within a river basin (Mapai Dam, Limpopo Basin)
Preparing Adaptation-focused Green Climate Fund Applications: mainstreaming climate resilience into funding applications for large-scale water programmes ( Save River Basin, Zimbabwe)
Gold standard events are committed to ensure the gender balance in speakers/panellists and young professional representation in the session.
Programme
16:00 - 16:05: Welcome
Session Chair: Dr. Shehnaaz Moosa, SouthSouthNorth
16:05 - 16:10: Introduction
Dr. Charles Reeve, CRIDF
16.10 - 16.30: Overview of the World Cafe tables
Dr. Laszlo Pinter
Dr Charles Reeve
Simbisai Zhanje
Malango Mughogho
16:30 - 17:15: World Cafe sessions
Participants will be invited to engage with the different world cafe tables. The tables will have the following themes:
Climate Resilient Development Pathways facilitated by Dr. Eben Chonguica (Permanent Okavango River Basin Water Commission) and Dr. Laszlo Pinter (International Institute for Sustainable Development)
Vulnerability Assessment tools facilitated by Dr. Charles Reeve (Climate Resilient Infrastructure Development Facility)
Mainstreaming climate resilience into water infrastructure facilitated by Dr. Shehnaaz Moosa and Simbisai Zhanje (SouthSouthNorth)
Preparing adaptation-focussed finance applications facilitated by Malango Mughogho (Climate Resilient Infrastructure Development Facility)
17:15 - 17:25: Feedback from World Cafe Facilitators
17:25 - 17:30: Wrap-up and Session close
Session Chair: Dr. Shehnaaz Moosa, SouthSouthNorth