Global Water Partnership / Swedish International Development Cooperation Agency / The World Bank Group / United States Agency for International Development
Diversity and Inclusion in Water Utilities
Thursday 30 August | 11.00-12.30 | Room: M4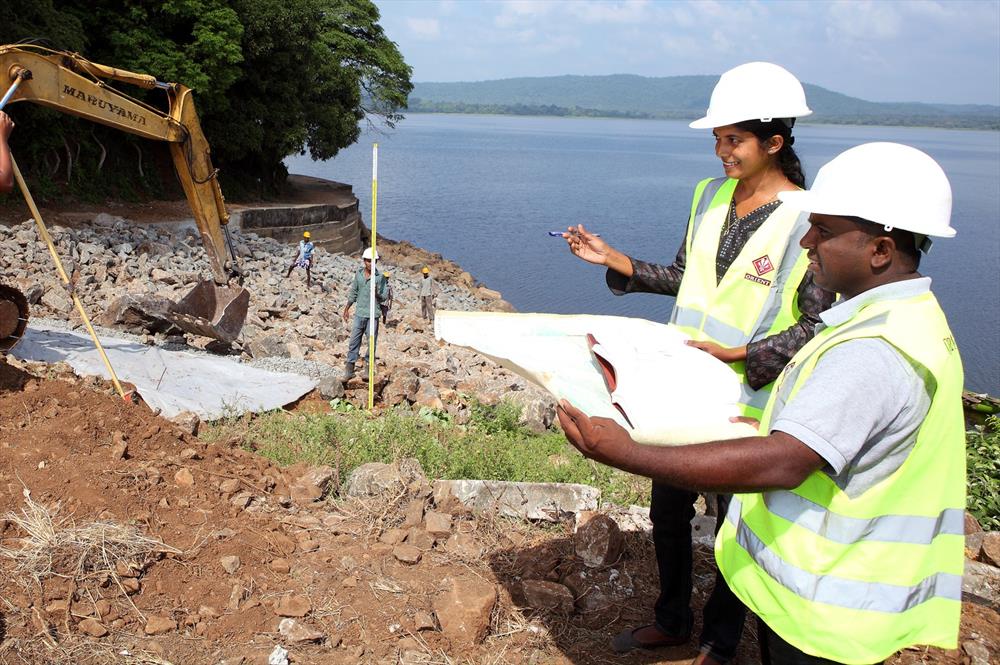 While there has been some attention to human resource issues within water utilities, there is relatively less so on diversity and inclusion within them. Women for instance, are highly underrepresented in water utilities and even when present, their progression through the utility is slow and few make it to decision-making levels. Gender wage gaps can similarly be high. This matters not just for reasons of equity, but because it is symptomatic of the larger exclusion of females from STEM jobs. Concerted efforts at levelling the playing field with policies that actively attract female professionals in water utilities can have other salutary effects. They can, for example, mitigate the shortage of personnel that many utilities face, and some evidence points to better outcomes in institutions that have greater diversity.
Diversity and inclusion therefore, need to be a core part of utility reform and not merely token actions. This session will bring together thought leaders, managers, female professionals, and development partners and donors, to talk about barriers and opportunities for women in water utilities, in an interactive discussion that is based on empirical evidence and real-world experience.



Programme
Opening Remarks
Jennifer Sara, Director, Water Global Practice, World Bank (10 minutes)

Panel Discussion (30 minutes)

Judith Enaw, Secretary General, International Commission of the Congo-Oubangui-Sangha Basin (CICOS) [video address]
Olabisi Agbeyo, General Manager, Ekiti State Water Corporation

Amadou Hama Maiga, Chair, Global Water Partnership-West Africa
Clare Novak, Senior HR Associate, Energy Markets Group

Discussion with the Audience and Q&A (25 minutes)
Development Partner Corner: Where Do We Go from Here? (20 minutes)
Maarten Gischler, Senior Water Adviser, DGIS

Soma Ghosh Moulik, Lead Water Sanitation Specialist, World Bank
Portia Persley, Deputy Director, E3 Bureau/Water Office, USAID
Johan Sundberg, Programme Manager, Sida
And other speakers

Closing (5 minutes)

Moderator: Ana Gren, Senior Policy Specialist, Department for International Organizations and Policy Support, Sida



Conclusion
This session discussed 'Diversity and Inclusion in Water Utilities'. At present, in most water utilities, women are underrepresented relative to men, even when taking account of university graduate rates in technical fields. Further, even when present, women's career progressions are often slower, and fewer women make it to decision-making/management levels. Given these realities, this session brought together thought leaders, HR experts and female professionals to talk about barriers and opportunities for women in water utilities.

Ana Gren, from Sida, opened and moderated the session. Soma Gosh Moulik, from the World Bank, shared evidence that shows only 17% of the staff in water utilities are women. She introduced various barriers that stop women from working in this field and highlighted some new work the World Bank is doing to help address these barriers. Judith Enaw, from the International Commission for the Congo-Oubangui-Sangha Basin, and Olabisi Agbeyo, from Ekiti State Water Corporation, Nigeria, shared their experiences overcoming challenges to navigate their careers in male dominated fields. Clare Novak, a Senior HR associate, shared a recent study, Engendering Utilities, that explored the careers of women in energy utilities and emphasized the importance of HR policies for supporting women's careers. Amadou Hama Maiga, the Chair of the Global Water Partnership West Africa, talked about the need to promote STEM education and training opportunities for girls/ women to allow them to enter and develop a career in utilities.

At the end of the session, each convener shared actions to be taken forward and agreed to strengthen the partnership to involve more institutions on this important agenda.

2 recommendations (e.g. policy/call-to-actions) – max 50 words per recommendation
• To prioritize and to support platforms that create conditions for increasing the number of women in the 'pipeline' for careers in water utilities, for which we need to among other efforts, promote STEM (Science, Technology, Engineering and Mathematics) education and training opportunities for girls/women.
• For women in utilities, their careers can be supported by implementing clear HR policies for hiring/promotion requirements and work-life balance dimensions and creating space for mentoring relationships with successful women staffers.

Initiatives, tools or networks that support the learning objectives or that have fostered the goals of this session:

• A platform for people and organizations who are interested in this agenda to collaborate, exchange knowledge and share resources, to improve gender diversity and inclusion in water utilities.