World Resources Institute / Deltares / The World Bank Group / Vrije Universiteit Amsterdam
It saves to spend: global flood defense investment strategy evaluation
Sunday 26 August | 14.00-15.30 | Room: NL 253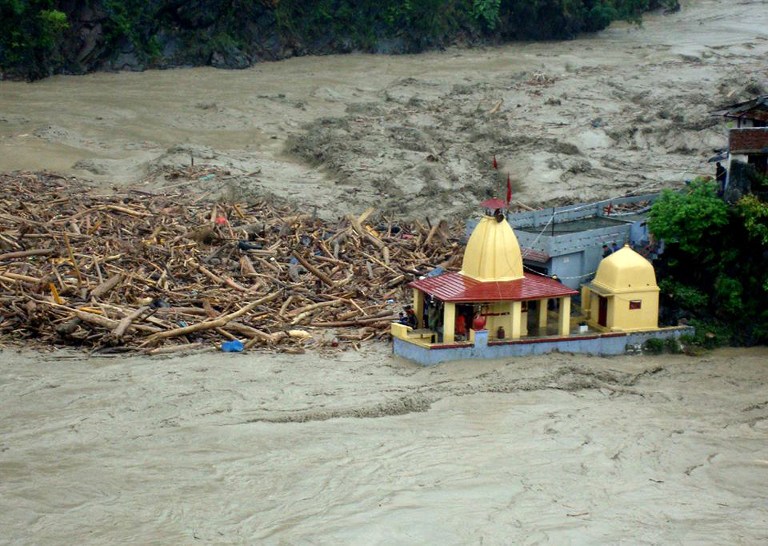 From North America to Africa to South Asia, flooding disrupted the world in 2017. Future floods are predicted to be even more costly due to climate change, population growth and economic development. The question remains what can be done to mitigate the impacts caused by flooding.
A new global flood analyzer developed in partnership by WRI, IVM, Deltares, PBL Netherlands Environmental Assessment Agency, and the World Bank quantifies the annualized societal and economic cost of floods. Impacts are presented for both riverine and coastal flooding events at customizable temporal and spatial scales. In addition, the analyzer offers users a "Benefit-Cost" analysis tool that evaluates the economic viability of increased flood protection infrastructure (currently limited to gray infrastructure) at river basin and sub-national scale worldwide.
This event will feature think tanks, academic researchers, and development banks describing the new flood tool and its real-world applications. In addition, the session will highlight how the tool is currently used to assess the physical feasibility of green infrastructure, and its potential to inform on hybrid green/gray infrastructure flood protection strategies in the future.

Programme
Agenda:
14:00 – 14:15 | What's new in Aqueduct Global Flood Analyzer 3.0 (Tianyi Luo, Senior Manager, Global Water Program, WRI)
14:15 - 14:30 | Under the hood: data and methods for global flood protection cost-benefit analysis (Philip Ward, Associate Professor & Deputy Head Dept., Water and Climate Risk, VU Amsterdam)
14:30 - 15:15 | Interactive Session: Tool demo (Japan and Kerala, India) and feedback (Samantha Kuzma, Research Analyst, Global Water Program, WRI)
15:15 - 15:25 | Potential benefits of coastal vegetation for flood risk reduction (Dirk Eilander, Researcher, Deltares)
15:25 - 15:30 | Conclusion