adelphi / Deltares / Deutsche Gesellschaft für Internationale Zusammenarbeit / German Federal Foreign Office / Government of the Netherlands / IHE Delft / Oregon State University / Pacific Institute / Stockholm International Water Institute / The World Bank Group / United Nations Economic Commission for Europe / WANA Institute / Wetlands International / World Resources Institute
Water and security: assessing risks and mitigation options in hotspots
Monday 27 August | 16.00-17.30 | Room: M2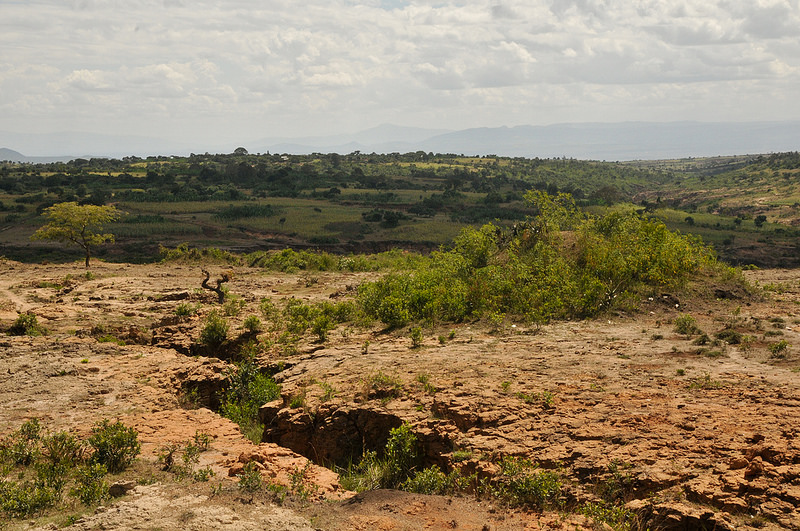 Since ancient times, water has played a key role in security and conflict. This role is expected to increase, as pressures over water are growing due to economic growth, population growth, ecological degradation, urbanization, changing life-styles and growing demand for water from the energy sector. With climate change exacerbating water stress and acting as a 'threat multiplier' in many unstable countries, the need for cooperation and other mitigation solutions in transboundary and intra-national hotspots become even more urgent.
The conveners will present what is known about multiple water and conflict pathways and present the first iteration of a global water and conflict early warning system, as well as a framework for assessing water and conflict issues at local levels. The audience will be invited to join round table discussions to explore mitigation options in transboundary and intra-national hotspots and identify ways to strengthen cooperation and regional stability.
This interactive session will bring together 3D audiences (defense, diplomacy and development) with practitioners from 'hotspot' basins. Presenters and the audience will be engaged to reflect on appropriate, effective and feasible cross-sectoral strategies for preventive and mitigating action.
Gold standard events are committed to ensure the gender balance in speakers/panellists and young professional representation in the session.
Programme
Water and security: assessing risks and mitigation options in hotspots
Moderated by Henk Ovink, Dutch Water Envoy
16.00 Welcome remarks
---
Karin Roelofs, Ministry of Foreign Affairs, The Netherlands

16.05 Keynote I: Water-insecurity pathways and how to identify them
Liz Saccoccia, World Resources Institute & Karen Meijer, Deltares
16.15 Keynote II: Addressing water insecurity: options for integrated engagement in hotspots
Susanne Schmeier, IHE Delft & Benjamin Pohl, adelphi
16.25 Plenary discussions on the following cases:
Mali, moderated by Karounga Keita, Wetlands International
Jordan Valley, moderated by Reem AlHaddadin, WANA Institute
Lake Chad, moderated by Julia Dreher, Federal Foreign Ministry, Germany

Central Asia, moderated by Anna Inozemtseva, CAREC
17.05 Panel discussion on the role of the 3D audience in water and security
William Rex, World Bank
Martina Klimes, SIWI
Natasha Westheimer, Quartet

17.25 Summary and wrap-up by moderator

Conclusion
Different pathways how water can lead to instability and conflict were shown, and the role of the different sectors, development, diplomacy and defense in those hotspots were discussed. There are three triggers how water can lead to instability and conflict: [1] diminishing water supply or quality, either by droughts, contamination of water, dammed/diverted water or loss of natural capital, [2] increased water demand by population growth, economic development or urbanization, and [3] extreme floods. New tools that provide early warnings and that can identify intervention options that are being developed by the Water, Peace and Security partnership were presented. These tools can support practitioners by timely identifying hotspots and preventing conflicts. But if you want to make an impact in these hotspots, you need to involve governments of affected countries, identify champions and include the voices on the ground.
Using a 3D approach (development, diplomacy and defense) is very promising. Diplomats can facilitate state to state dialogue, especially in cases were tensions are rising. But diplomats depend on the development sector to provide possible options to reduce those tensions and work towards the desired outcomes and solutions. The defense sector can also support prevention, but that means actively involving them in the prevention debate. There are still many challenges to overcome if we want to achieve a 3D approach. There is a need to find common language and common forums to exchange knowledge and foster understanding and learning.
Two recommendations
Sharing data and information via the tools can help build trust and understanding among different stakeholders. But data is never completely neutral. It is very important to think about when the data is presented in a dialogue process, who presents it and how. A communication strategy is needed.
Not only speak about local communities, but speak with them. Actively involve them in decision-making processes and in the development of information products and tools. Each case is unique and needs a different approach. Including the knowledge of local communities is necessary to develop solutions for each case.
Two initiatives, tools and networks that support the learning objectives
The online near real-time global early warning tool for potential water-related threats to (human) security and a model for rapid on-the-ground assessments, developed by the Water, Peace and Security partnership, will support identification of hotspots and possible intervention options in these hotspots.
The Planetary Security Conference provides a platform and network to continue the discussions on water and security, with organisations working in the development, diplomacy and defense sector. This platform support the development of a common language among those actors and the exchange of knowledge on these important issues.