PBL Netherlands Environmental Assessment Agency / Statistics Netherlands / United Nations Statistics Division / World Bank: Wealth Accounting and the Valuation of Ecosystem Services / Government of the Netherlands
The potential of natural capital accounting for better water management
Sunday 26 August | 11.00-12.30 | Room: NL 357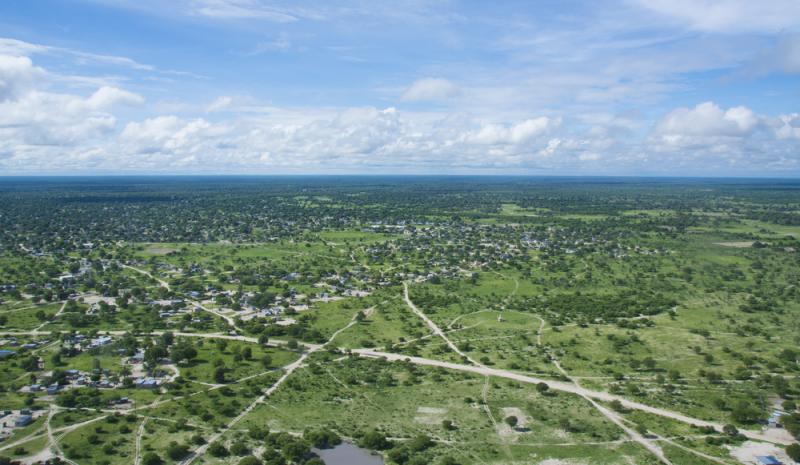 For translating the global ambitions of the SDGs into long-term visions with integrated policy agendas, countries must have an understanding of the interdependencies between the economy, the environment and society. Natural capital accounting (NCA) is a tool that potentially helps to obtain this understanding. Countries like the Netherlands have experience using water accounts, NCA is increasingly used in developing countries and emerging economies.
The session will start with an introduction to accounting and potential uses of the System of Environmental-Economic Accounting (SEEA) water accounts and ecosystem accounting in policymaking. This will be followed by a presentation of two case studies by representatives from Rwanda and Brazil; both countries using water accounts. They will present their use of water accounts, including physical flow and possibly asset accounts, in conjunction with their economic accounts and the impact they have had for better water resources management and policy decision making.
A lively debate will follow with the presenters. Questions addressed will include how to produce NCA, how to stimulate their use as part of SDG strategies and how NCA supports ecosystem management.
Gold standard events are committed to ensure the gender balance in speakers/panellists and young professional representation in the session.
Programme
The potential of natural capital accounting for better water management
Moderated by Henk Ovink, Dutch Water Envoy
11.00-11.05 Welcome remarks
Omer van Renterghem, Ministry of Foreign Affairs, The Netherlands
11.05 – 11.15 Using the System of Environmental-Economic Accounting (SEEA) in policymaking
Sofia Ahlroth, Worldbank - Wealth Accounting and the Valuation of Ecosystem Services Partnership (WAVES)
11.15 -11.25 Informed decisions based on SEEA water accounts: what information does it provide?
Cor Graveland, Statistics Netherlands - United Nations Statistics Division (UNSD)
11.25 -11.35 Water accounts to inform economic planning in Rwanda
Dr. Omar Munyaneza, Senior Lecturer in Hydrology and Water Resources Management, University of Rwanda
11.35 -11.45 Water accounts as a relevant tool to Integrated Water Resources management in Brazil
Sérgio Ayrimoraes, Superintendent of Water Resources Planning, Agência Nacional de Águas (ANA), Brazil
11.45 -12.25 Interactive panel on the policy use of water accounts: from practice to application
Sofia Ahlroth, Worldbank/WAVES
Cor Graveland, Statistics Netherlands/United Nations Statistics Division (UNSD)
Christine Nkulikiyinka, Ambassador of Rwanda to the Nordic countries
Sérgio Ayrimoraes, Agência Nacional de Águas (ANA), Brasil
12.25 – 12.30 Summary and wrap-up by moderator
Conclusion
Conclusion
Worldbank's Wealth Accounting and Valuation of Ecosystem Services (WAVES) and Netherlands Statistics demonstrated advantages of water accounts, which are part of the national economic account (GDP). The contribution of water to economic sectors provides governments a powerful tool for more efficient water use in times of growing water stress. Two countries illustrated this by presenting the application of water accounts.

Rwanda demonstrated its use in planning of water allocations and developing a water permit system. Water stress is increasing in certain areas of the country. As a result, water accounts support policy planning for better allocation to sectors of importance to GDP, improving water storage and strengthening water management.
Brazil needs to address water scarcity in its mega cities. Water accounts provide institutions with necessary data and policy makers get better insight in the monetary value of water. The accounts clarify the challenges for policymakers: big water users, inefficient urban wastewater treatment and complex large-scale water transfer between water catchment areas.
Going from accounts to policy development and changes in water allocation is complex. The debate focused on the practical application, focusing on using the same language, including ecosystem services into the accounting, apply the account at the right scale, involve stakeholders, and addressing quality of water. Water accounts not only illustrate water quantity, but a complementary set of accounts on water quality, climate change, ecosystem services exists.
Recommendations
• Use water accounts that demonstrate the monetary value of water to the economy to bring policy makers of different departments to the table. This facilitates an integral national policy on water management contributing to economic development.

• Look for flexibility in applying water accounts, by selecting a set of accounts based on the actual needs and prioritize at the right scale level.
Learning networks
• The Worldbank Wealth Accounting and Valuation of Ecosystem Services (WAVES) and United Nations Statistical Division represented by Statistics Netherlands support a broad network of countries working on water accounts. Both offer training and capacity building to organisations, experts and policy makers in a large number of countries. Information is available on their websites: https://www.wavespartnership.org/ and https://unstats.un.org/home/