WaterLex / Caritas Switzerland / Inter-American Development Bank / Women for Water Partnership / Deutsche Gesellschaft für Internationale Zusammenarbeit / Office of the United Nations High Commissioner for Human Rights
Women and Children: Promoting Ecosystem Protection and Human Rights
Wednesday 29 August | 09.00-10.30 | Room: FH 300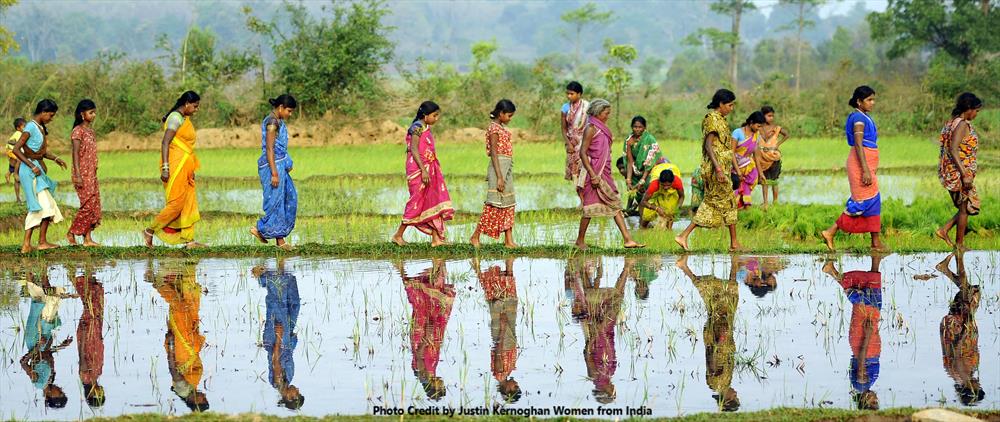 Women in many cultures are the primary water managers and careers, and suffer the most from contaminated water and disease. Culturally, they are often excluded from participative consultation, and yet they could help to increase awareness of the connection between the right to a healthy environment, and its connection with the right to safe water and sanitation. These are both rights and obligations, not just of states, but also for every individual.
Balancing the scientific approach with sustainable solutions is extremely challenging, as the intricacies of individual human agendas often conflict with ecosystem protection and a holistic solution that considers all considerations, both human and ecological.
For technological solutions to work, both in policy and in compliance, women need to be at the table for consultation, to bring their perspectives, ideas and provide engagement.
In this event, we will bring real case studies to light, with representative women from rural situations, outlining the importance of inclusion and transparency in consultation processes, and how people's rights to water and sanitation can be completely aligned with sustainable solutions, and can help to protect our environment as well our people.
Gold standard events are committed to ensure the gender balance in speakers/panellists and young professional representation in the session.
Programme
Introduction:
09:00 Welcome by moderator, Amanda Loeffen, WaterLex
Framing of the three sessions and their interconnectedness, and
introduction to the speakers

Case-study presentations:
09:05 Storyteller from Kerkennah islands (Tunisia) explaining how they have
managed water on their island
Aida Ghram Kachouri, sponsored by GIZ
09:20 Women and Children as Catalysts in promoting catchment conservation
in Sri Lanka
Kusum Athukorala, chair of NetWwater, member of WfWP

Expert Presentations/Comments on Case-studies:
09:35 Hygiene/sanitation challenges in Port-au-Prince, Haiti by IDB. Includes video
Anamaria Nunez
09:45 The Blue Schools Kit, connecting with the case study from Sri Lanka
Lucie Leclert, Caritas
09:55 Comment from former Special Rapporteur on the human rights to safe
drinking water and sanitation
Catarina de Albuquerque
10:05 Q&A
10:25 Outcome and Conclusion : WaterLex

Conclusion
The session was well attended, and people were fully engaged in the speakers, which offered engaging personal stories from Kerkenneh Island (Tunisia), Sri Lanka, Haiti, and Kenya. All were from women that live or work in those areas, and could share the challenges of water, sanitation and hygiene for women and children that they know. The Arabic stories were told in her native Arabic, and translated on the screen with colourful pictures. All four presentations were highly graphical and included music, singing, videos and personal stories. It was lovely to see the colours on stage with women in traditional dress. The session was closed with an expert presentation from former special rapporteur on water and sanitation, Catarina
To make the link with ecosystems, these stories were told with examples of how the connection with nature helps to find solutions for managing water better, protecting the water source, and optimising scarce water supplies. In three of the cases, the link with education of children in schools was included as an important factor, using stories, art, music, dance and drama as conduits to engage the pupils, and introduce new thinking. It is clear that the impression that is made on children in schools can also be relayed back to parents and teachers. In the case of Haiti, post disaster, the importance of engaging the community to talk about the importance of hygiene helped in changing the cultural
Recommendations
1. Include education about the importance of nature in schools, engaging children with local nature reserves, and encouraging them to understand the importance of protecting the water sources
2. Use art, drama and music as a conduit for engaging pupils (and parents) in a way that is fun, encourages engagement and creative thought, and leaves a lasting impression on all the community
Tools
1. Sri Lanka NetWwater education in schools - initiative to teach children through art and music and
2. Storytellers in Kerkenner, GIZ – method for teaching people to tell stories to share messages
3. Blue Schools Concept, Caritas – educational materials for teachers
4. IDB programme in Haiti on hygiene