Cap-Net UNDP / Inter-American Development Bank / International Labour Organization / Office of the United Nations High Commissioner for Human Rights / UNDP-SIWI Water Governance Facility / WaterLex
Indigenous Peoples: Promoting Ecosystem Protection and Human Rights
Wednesday 29 August | 11.00-12.30 | Room: L11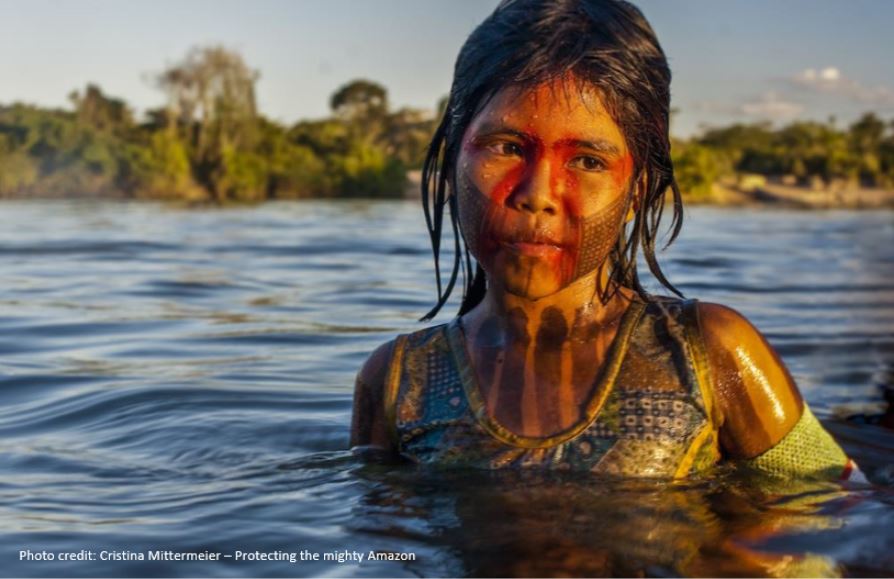 Indigenous peoples constitute 5% of the global population, yet they are often ignored in decision making, and they are one of the key people that truly understand the the right to a healthy environment, and its connection with the right to safe water and sanitation. These are both rights and obligations, not just of states, but also for every individual.
Balancing the scientific approach with a sustainable solution is extremely challenging, as the intricacies of individual human agendas often conflict with ecosystem protection and a holistic solution that considers all considerations, both human and ecological. If we can strengthen the governance around community decision-making such that all people are considered, whatever race, gender, age, culture or disability, then the solutions are more likely to be both sustainable, and protective of human rights to water and sanitation.
In this event, we plan to bring real case studies to light, with representatives from indigenous people, outlining the importance of inclusion and transparency in consultation processes, and how people's rights to water and sanitation can be completely aligned with sustainable solutions, and can help to protect our environment as well as our people.
Gold standard events are committed to ensure the gender balance in speakers/panellists and young professional representation in the session.
Programme
Introduction:
11:00 Welcome by moderator, Rio Hada, OHCHR
Recap of the previous session and their interconnectedness, and introduction
to the speakers
Case-study presentations:
11:05 "Our sacred water – a young indigenous water advocate from the Wikwemikong
First Nation in Canada tells her story about the importance of clean
drinking water as a basic human right"
Autumn Peltier, sponsored by UN-Water

11:20 Leader from the Mayan indigenous community Ch'orti' in Guatemala
Elodia Castillo Vásquez
Expert Presentations/Comments on Case-studies:
11:35 Improving access to water for indigenous people in the Atlantic
Autonomous Region of Nicaragua by ILO
Géraldine Gené
11:45 Unique position as an Indigenous community advocate within the
northwest coast of British Columbia, Canada
Andrew Robinson, sponsored by UNDP-SIWI
12:00 Results in terms of capacity development based on Andrew Robinson's
presentation Themba Gumbo by UNDP-CapNet
12:05 Q&A
12:25 Outcome and Conclusion : OHCHR
Conclusion
Indigenous Peoples
The second session was also full, and a different mix of people. We had three indigenous people from Guatemala, and Canada, one was a Mayan Ch'orti tribe woman leader who is fighting for their indigenous rights and had some moving stories. The second a chief administrative officer from the Nisga'a village of Lagalts'ap, who explained how they are developing their village's laws under a modern treaty to assist traditional knowledge. And the third was a young girl (and her mother) who is outspoken on the importance of sacred water and conserving the environment. To complement their challenges, Waterlex described an ILO project that has been working in Nicaragua to empower indigenous men and women to learn trades for
All three indigenous speakers gave a powerful and moving speech about their different situations, which were in quite different settings, but had similarities in terms of realising their rights, and the strong connection with the land and the environment.
Recommendations when working with indigenous communities
1. Develop respect and trust, creating a supportive long term relationship
2. Be flexible and able to adapt tools and processes to their values
3. Ensure that at least 40% of the people that are being trained in new construction skills for water and sanitation are women, to aid with sustainability and non-discrimination, and giving women more independence.
Tools

1. Use a human rights based approach to engagement with indigenous communities
2. Empower indigenous communities by teaching skilled labour to men and women
3. ILO's Employment Policy Brief on Promoting Decent work for indigenous and tribal people through employment and investment programs as a tool that support the learning objectives