AfricaSan International Task Force
The AfricaSan Movement : Setting the Sanitation Agenda in Africa
Thursday 30 August | 14.00-15.30 | Room: NL 353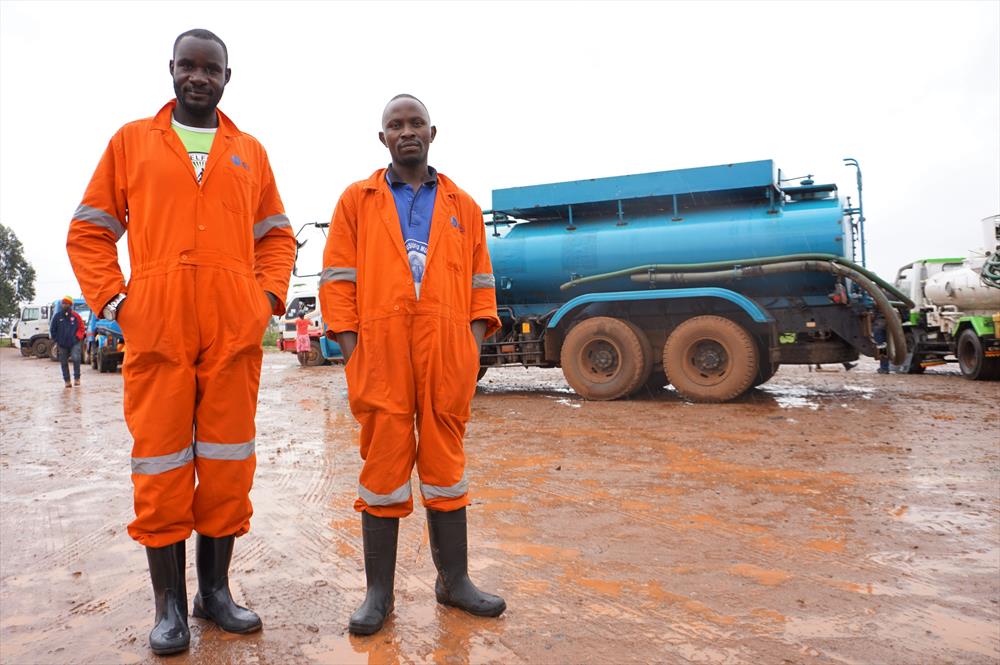 The fourth AfricaSan conference that took place in Dakar, Senegal in May 2015 culminated in the adoption of the N'gor commitments. Subsequently, AMCOW has put in place a system to monitor the implementation of the commitments and to actively support Member States to implement the commitments. The N'gor commitment indicators have been integrated into the online platform for monitoring and reporting on the Sharm el Sheikh declarations.
The mission of the AfricaSan International Task Force is "to support AMCOW through a Member State driven multi-stakeholder partnership for transformative action to achieve the N'Gor commitments for universal sanitation and hygiene." The task force is composed of four sub-committees coordinated by Member States and support agencies. The sub-committees are (i) Monitoring and learning, (ii) Rural Sanitation, (iii) Urban sanitation, (iv) Conference organisation.
Over the last year, AMCOW has led a multi-stakeholder process to restructure the and operationalize it as a think-tank for sanitation improvement in Africa. The event will present the new vision of the AfricaSan movement, key accomplishments of the AfricaSan International Task Force, and actions planned in the region over the next year. Diverse and rotating cafe style breakout sessions will be led by each subcommittee.
Programme
14:00 Welcome by AfricaSan International Task Force Chair and Technical Support Agency - Dr. Canisius Kanangire, African Ministers Council on Water (AMCOW) & Ms. Lizette Burgers, UNICEF
14:05 The Ngor Commitments and themes for AfricaSan5 - Mr. Kitchinme Bawa, AMCOW & Ms. Sophie Hickling, USAID Water for Africa through Leadership and Institutional Support (WALIS)
14:10 The Vision, mission, make-up of AITF and an introduction of its subcommittees - Mr. Kitchinme Bawa, AMCOW & Ms. Kelly Ann Naylor, UNICEF
14:15 Knowledge Management and Emerging Rural Sanitation Topics - Rural Sanitation Subcommittee Lead, African Development Bank, Rural Water Supply and Sanitation Initiative (AfDB-RWSSI)
14:20 Advancing African Urban Sanitation - Urban Sanitation Subcommittee Lead, African Water Association (AfWA)
14:25 Monitoring and Learning : Membership, aims, objectives; Ngor – from commitments to indicators, process of indicators development; Top-line (preliminary) results of the baseline monitoring round - Ms. Sophie Hickling, USAID-WALIS & Mr. Emmanuel Chimizie, AMCOW
14:30 AfricaSan5 Conference Themes - Ms. Kelly Ann Naylor, UNICEF
14:35 World Café: 4 x 10 mins at each café – Rural Sanitation, Urban Sanitation, Monitoring and Learning, and AfricaSan5 Conference - Cafés led by AfWA, AMCOW, UNICEF, and USAID-WALIS
15:15 Wrap-up - How well do the AfricaSan 5 themes and results resonate with the audience at WWW? And, Together the audience identifies further opportunities for engagement - Dr. Canisius Kanangire, AMCOW & Ms. Agathe Sector, USAID