WaterAid / London School of Hygiene and Tropical Medicine / World Health Organization / Swedish International Development Cooperation Agency / University of Buffalo
Getting the Basics Right: WASH for reproductive, maternal, newborn health
Tuesday 28 August | 11.00-12.30 | Room: NL 461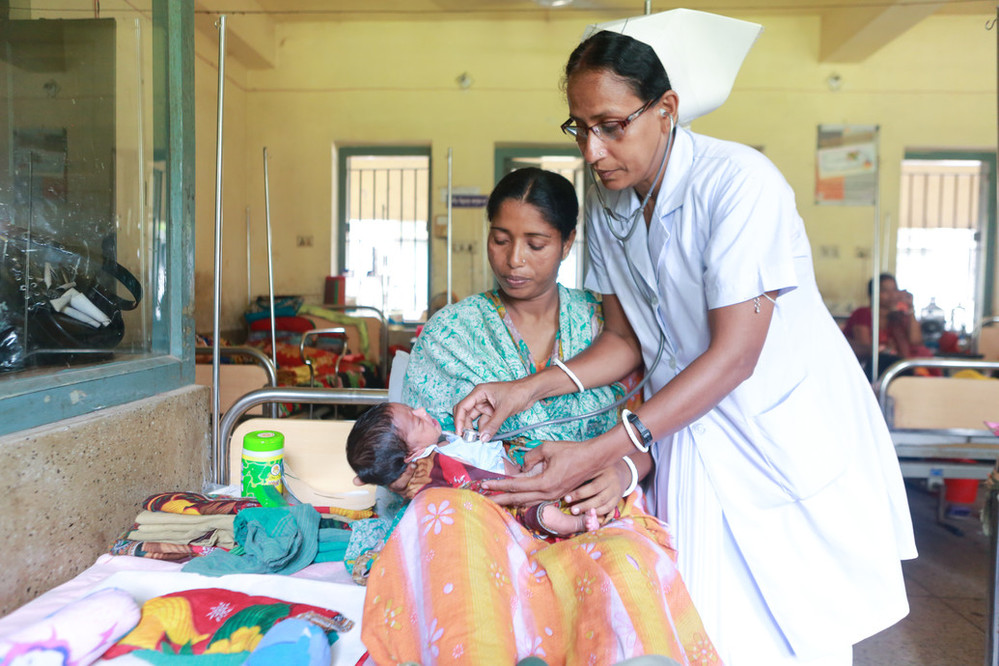 In 2015 WHO/UNICEF research showed that 38% of health facilities in low- and middle-income countries lacked access to safe water, 19% did not have improved sanitation (personal and medical waste) and 35% did not have water and soap for handwashing. In 2016, over 2.6 million babies died in their first four weeks of life and thousands of mothers died during and after childbirth. One in five newborn deaths could have been prevented by simply washing the babies in clean water and cared for them in a clean environment by people who had washed their hands. The environment in health clinics and birth wards not only affects newborn children, but also mothers and the staff that care for them.
Access to water, sanitation and hygiene in health care facilities is a prerequisite for reproductive health, newborn/maternal health, adequate care and decent working conditions.
This session will present case studies from Tanzania and Nigeria on how structural and behavioural changes can contribute towards achieving a common goal. We will also discuss how government, health actors and WASH actors can better work and together contribute to SDGs 3 (health /wellbeing) and 6 (access to water and sanitation).
Gold standard events are committed to ensure the gender balance in speakers/panellists and young professional representation in the session.
Programme
Opening Remarks
Presentations (40min):
1. The impact of WASH on maternal and newborn health – what do we know? LSHTM
2. WaterAid Case study: Tanzania - improving WASH in health care facilities
3. LSHTM Case study: Nigeria – Clean delivery practices and maternal and neonatal survival.
Panel discussion (30min): Panel of experts from leading global organizations will share perspectives, experiences, and respond to questions and answer from the audience.
Pavani Ram – University of Buffalo / USAID
Pia Engstrand - SIDA
Maggie Montgomery – WHO
Q&A from audience