Stockholm Environment Institute / World Wide Fund for Nature
Sand mining's concrete threat to rivers: impacts and potential solutions
Monday 27 August | 14.00-15.30 | Room: NL 461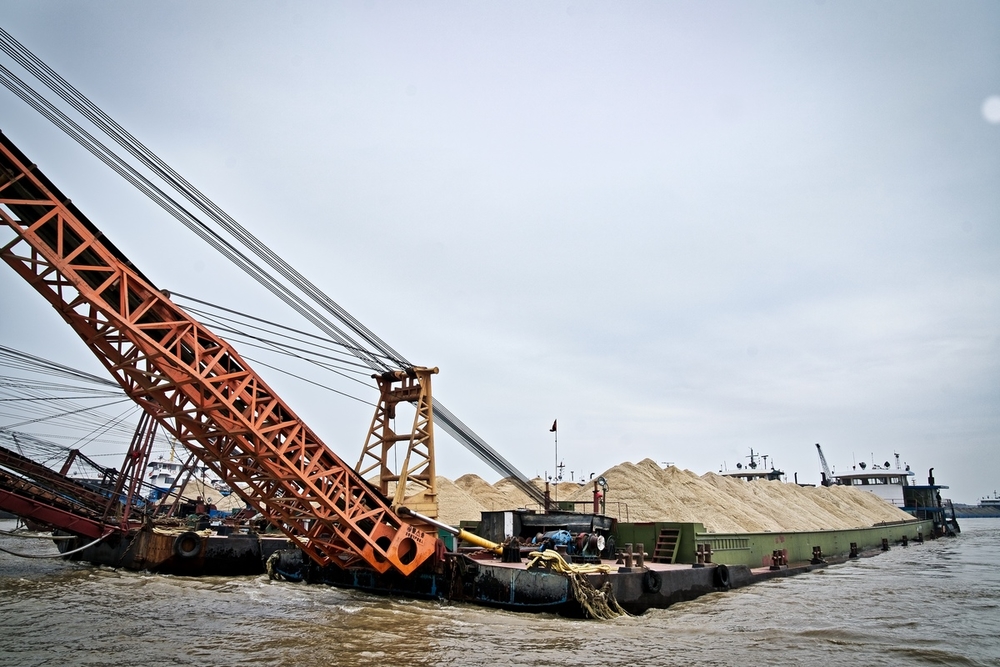 Concerns are growing about the impact of sand and gravel mining (aggregate mining) on rivers across the globe – and to the people, economies and ecosystems that depend on them.

Sand is being extracted in vast amounts to meet soaring demands from the construction industry for concrete and land reclamation, particularly in Asia. Unsustainable sand mining could result in riverbank collapse, deepening of river beds, sinking deltas and coastal erosion as well as biodiversity loss, especially when coupled with the impacts of dams and climate change. A recent SEI study indicates that sediment transport in the Mekong has been drastically altered mainly due to infrastructure development and riverbed mining. Illegal and poorly regulated sand mining also reduces the benefits that local and national economies could receive from this renewable natural resource.

WWF commissioned a global review of the direct and indirect impacts of sand mining on rivers as well as cumulative impacts (notably with dams, mangrove loss and climate change). The report also looked into how sand could be sustainably supplied to meet development needs without wrecking rivers and the livelihoods of millions.

The event will discuss the impacts of unsustainable and illegal sand mining as well as potential solutions and good practices.

Programme
0:00 - 0:10 Introduction: Pavan Sukhdev, President WWF International
World's largest mining industry is largely unregulated, illegal and unsustainable. It threatens the world's rivers as well as economic and environmental crises. But there are potential solutions and a win-win-win situation for communities, companies and conservation.
0:10 - 0:15 Sand mining, construction and SDGs - Louise Karlberg, Director of Stockholm Centre, SEI

0:15 - 0:30 Global impact of sand mining on world's rivers - Marc Goichot, Freshwater Advisor, WWF Greater Mekong
Findings of a new WWF commissioned research paper on sand mining - impacts, threats, critical knowledge gaps and potential solutions

0:30 - 0:40 At the sand mining edge: The Mekong - Thanapon Piman, Research Fellow, Water Cluster, SEI
Overview of SEI study that indicates sediment transport in the river has been drastically altered mainly due to infrastructure development and riverbed mining.

0:40 - 1:10 Panel discussion – Threats, risks and paths to sustainable sand mining

Speakers from governments, industry, financial institutions and civil society will discuss key challenges and opportunities, including waking the world up to the scale of the potential environmental and economic sand mining crisis, how sand mining can be regulated, the role of construction companies and investors in driving change, tackling illegal sand mining (particularly sand mafia in India), and promoting alternatives to river sand.
Moderator: Callie Stinson, Project Lead, Water Initiative, World Economic Forum (WEF)
Sand mining in Europe: Impacts and regulation: Professor Jean-Paul Bravard, University Lumiere-Lyon
Sand Stories: Social and cultural impacts: Kiran Pereira, Chief Storyteller, Sand Stories
SandStories.org is dedicated to raising awareness about the global environmental crisis of sand mining and potential solutions

Transparency and governance: Frank van der Valk, Executive, Water Integrity Network Association e.V.

1:10 - 1:25 Q&A and Discussion

1.25 - 1.30 Wrap up and next steps