UNDP-SIWI Water Governance Facility / African Civil Society Network on Water and Sanitation
Sex for Water: a women's right violation.
Monday 27 August | 16.00-17.30 | Room: FH Cabaret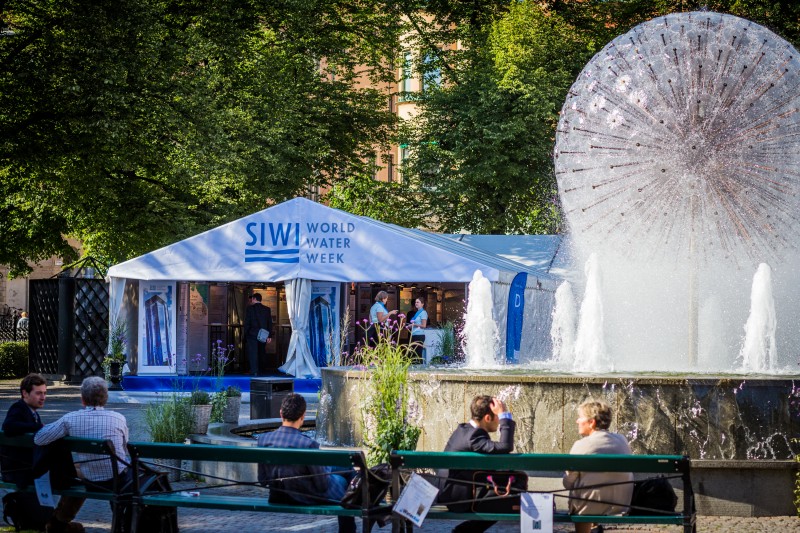 The challenge of identifying ways to recognize and address corruption in the water sector isn't new. However, little research has been done into how corruption impacts women and men differently.
This event wants to bring light to one specific form of corruption that may dramatically affect women and girls: sextortion, when water services are only offered in exchange for sexual favours as a 'bribe'. Unfortunately, sextortion lacks recognition in the 2003 Convention against Corruption and is not monitored in international or national surveys. Sextortion hampers women and girls' fundamental rights to non-discrimination and equal access to water, and their development. Because of gendered roles and responsibilities, it can impact on a whole household's enjoyment of
The event will share conclusions from the WGF-SIWI report "Women and corruption in the water sector" with two case studies, and will be complemented by testimonials from women in the field. A high-level panel (UNICEF, Sida, UNDP, government representatives, and CSO) will follow in which participants and panellists will be asked to take one step further to ensure that Sextortion can no longer be a hidden form of corruption—it needs to be brought on to the public agenda, and should be fought
Gold standard events are committed to ensure the gender balance in speakers/panellists and young professional representation in the session.
Programme
16:00 -16:10 Welcome and introduction: Sex for Water
- Pilar Avello, SIWI Programme Manager
16:10-16:25 Women voices from the field
16:25 – 16:40 Women and corruption in the water sector : Theories and experiences from Johannesburg and Bogotá
- Dr. Jenny Gronwall, SIWI Advisor
16:40- 17:05 Panel discussion: challenges and next steps in tackling Sextortion in the Water Sector

• Kelly Ann Taylor, she is the UNICEF Chief of the Water, Sanitation and Hygiene programme
• Cecilia Scharp, Head of Department for International Organisations and Policy Support at SIDA
• Sareen Malik, Coordinator for the African Civil Society Network for Water and Sanitation

• Reuben Korir, Managing director Nakuru rural water and sanitation company (naruwasco)

17:05-17:25 Q&A
17:25-17:30 Closing words and end of session

Conclusion
The WGF report Women and corruption in the water sector was published in 2017. Authors of the report Jenny Grönwall and Pilar Avello arranged this event based on it. Following a presentation about relevant theoretical models on corruption and empirical findings from the study on how corruption have different impact on women and men, and how the currency for obtaining water services is sometimes a woman's body, a video from Kenya was shown that was specially produced for the event by Sareen Malik from ANEW. The video compiles testimonials about women and men having engaged in sextortion.
A panel with representatives from Sida, UNICEF and ANEW discussed why the topic of sextortion is invisible in water sector platforms and how the problem should be approached. The event attracted a large and very engaged audience in which, among others, representatives of Sida, the utility sector, and the World Water Council. A lecturer from the University of Leeds, the Head of Corporate Communications at the WSSCC, and several others asked for the powerpoint slides to use in their future work.
The event has contributed to raise awareness about the theme and the main recommendation was that organisations must support further studies and commissioning of field work to gather more empirical data in other countries to push for change with water service providers as part of the anti-corruption measures.