Global Water Challenge / The Coca-Cola Company / United States Agency for International Development / Water and Development Alliance
The Ripple Effect: Empowering Women through Water
Tuesday 28 August | 14.00-15.30 | Room: NL 353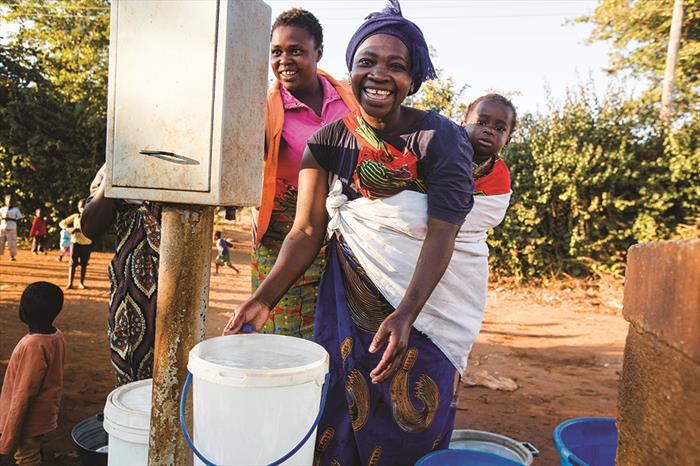 The Water and Development Alliance (WADA) showcase at Stockholm World Water Week will be an opportunity for The Coca-Cola Company, the U.S. Agency for International Development (USAID), Gap, Ipsos, Global Water Challenge (GWC) and partners to highlight their efforts to empower women globally through water. Following a brief introduction, Ipsos will present an overview of their findings from the ripple effect research. With Ipsos' research setting the stage, a panel of subject-matter experts will then discuss the role that research and evaluation play in advancing gender equality, particularly in the WASH sector. Next, the moderator will introduce two NGOs as the focus of a "spotlight" on the catalytic impact of pairing water interventions with empowering activities, particularly for women. A second panel will discuss how research and sector learnings inform their work and why they are investing at the intersection of water and women's empowerment. The session will close with a Q&A and brief remarks.
Gold standard events are committed to ensure the gender balance in speakers/panellists and young professional representation in the session.
Programme
2:00 Brief Introduction
• Master of Ceremonies: Tori Phillips, Director of Women's Empowerment, Global Water Challenge
2:02 Welcome Remarks
• Jim Peters, Global Water Coordinator, USAID
2:05 Overview of Key Findings from the Ripple Effect Study
• Kaitlin Love, Director, Ipsos
2:15 Panel Discussion
Title: The Role of Research and Evaluation in Advancing Gender Equality
Moderator: Kaitlin Love, Director, Ipsos
• Jennifer Sara – Director, Global Water Practice, The World Bank
• Ellen Pfeiffer – Researcher Citizen Science, IHE Delft Institute for Water Education
• Meghann Jones – Senior Vice President, Ipsos
• Rolf Luyendijk – Executive Director, Water Supply & Sanitation Collaborative Council
2:35 Spotlight: Women's Empowerment through Water in Action
• Gretchen Steidle – Founder and President, Global Grassroots
• Eliza Lesale – Fellow, Young Water Solutions
2:55 Panel Discussion
Title: Public-Private Partnerships at the Intersection of Water and Women's Empowerment
Moderator: Brian Banks, Director of Strategic Initiatives, Global Water Challenge
• Ella Lazarte – Senior WASH Advisor, USAID
• Ulrike Sapiro – Senior Director, Water Stewardship & Agriculture, The Coca-Cola Company
• Una Hrnjak-Hadziahmetovic – Senior Manager, Global Sustainability, Gap Inc.
• Eng. Jilly Chiyombwe – Director for Infrastructure, Planning & Development, Lusaka Water & Sewerage Company
3:15 Q&A
3:25 Closing Remarks (3 minutes)
• Neil Jeffery, Chief Executive, Water & Sanitation for the Urban Poor
3:30 Brief Overview of Next Steps and Closing (2 minutes)
• Tori Phillips, Director of Women's Empowerment, Global Water Challenge