Stockholm International Water Institute / African Development Bank / Inter-American Development Bank / The Nature Conservancy
Is there such thing as innovative financing for ecosystems management?
Tuesday 28 August | 09.00-10.30 | Room: FH 300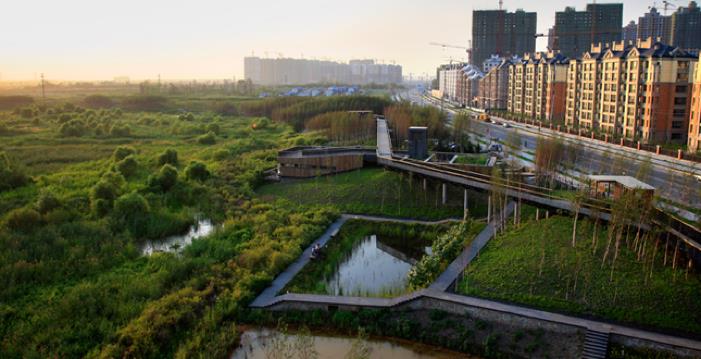 Agenda 2030 acknowledges that sustainable management of natural resources is critical to achieving the Sustainable Development Goals. Innovative financing strategies built on a range of legal and market-based instruments can enable development of built and natural infrastructure alongside functioning ecosystem services. Such financing strategies require markets with clear enabling conditions, including regulatory, legal, and voluntary mechanisms that incentivize investments in ecosystems management and elicit demand through an understanding of social conditions.

This seminar will include discussions about enabling environments and innovative mechanisms that contribute to scaling up of financing for ecosystem services, focusing on cases that are currently being implemented. The seminar will ask: i) What are the enabling conditions that promote the development of markets? and ii) Can innovative mechanisms, such as impact investments, green bonds, climate funds, payment for environmental services, venture capital, pooled financing, be scaled up? Examples from around the world will be presented.
Gold standard events are committed to ensure the gender balance in speakers/panellists and young professional representation in the session.
Programme
SESSION 1: Enabling conditions for implementing ecosystems management
09:00 Welcome by moderator
Andrea Erickson, The Nature Conservancy
09:05 Setting the scene for ecosystems management
Giulio Boccaletti, The Nature Conservancy
09:20 Strengthening enabling conditions for innovative financing for water-related ecosystem
Kathleen Dominique, Organisation for Economic Cooperation and Development
09:30 Introduction to case studies
Andrea Erickson, The Nature Conservancy
09:35 Case study #1: Establishing an Eco-Compensation Fund in the Chishui River watershed, PRC
Au Shion Yee, Asian Development Bank
09:45 Case Study #2: Tariff reform for green infrastructure in Peru
Ivan Lucich, SUNASS
10:00 Moderator panel discussion with case study presenters

Andrea Erickson, The Nature Conservancy
10:20 Wrap up and closing
10:30 End of session

Conclusion
The purpose of this session was to address the enabling environment required to implement and scale up financing for ecosystem management. Andrea Erickson-Quiroz from The Nature Conservancy moderated an engaging session that pulled from various perspectives on the legal, regulatory and voluntary mechanisms that incentivize investments and leverage opportunities for multiple benefits. Giulio Boccaletti from The Nature Conservancy called for nature-based solutions to capture value at a large scale, drawing from a story of devastating flood impacts in Italy. Kathleen Dominique from the Organisation for Economic Cooperation and Development drew from case studies in France and Latin America to promote expansion of policy instruments beyond the "3 T's" to address enabling or inhibiting factors unique to the local context. Au Shion Yee from the Asian Development Bank discussed the establishment of an eco-compensation scheme in the Chishui River Basin in China to highlight the importance of relationship building and multi-stakeholder commitment to overcome institutional complexity. Lastly, Ivan Lucich Laurrari from SUNASS described the key enabling conditions required for green tariff reform in 28 cities in Peru. These presentations led to a panel discussion about the need to increase governance capital, to build institutional credibility, and to engage a wider range of stakeholders beyond the traditional water sector. A major conclusion was that there are many examples of financing for ecosystem management are being piloted, including water funds, green bonds, results-based financing, climate funds, and guarantees and de-risking products, but few have been brought to scale. Common obstacles include adequate cashflow, a favorable legal and regulatory framework, absorption capacity within community land stewards (including good governance and trust), and the persistent incentives for water engineers and authorities to invest in large-scale grey infrastructure.
Policy recommendations:
It is necessary to implement a wide range of policy instruments that direct financial flows to ecosystem management and improve the financial viability of nature-based projects.
It is important to overcome institutional complexity and build credibility for accessing capital by investing in governance capacity and relationships between targeted stakeholder groups.
Initiatives, tools or networks:
The Roundtable on Financing Water (facilitated by the OECD) provides an important platform to take stock of experiences financing nature-based water solutions and to direct future efforts. (http://www.oecd.org/environment/resources/roundtableonfinancingwater.htm)