Stockholm International Water Institute / African Development Bank / Inter-American Development Bank / The Nature Conservancy
Is there such thing as innovative financing for ecosystems management?
Tuesday 28 August | 11.00-12.30 | Room: FH 300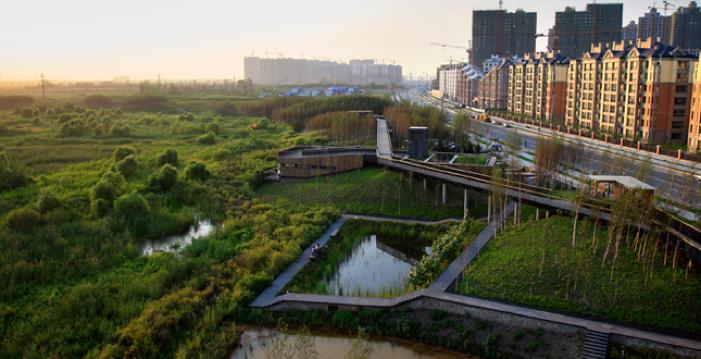 Agenda 2030 acknowledges that sustainable management of natural resources is critical to achieving the Sustainable Development Goals. Innovative financing strategies built on a range of legal and market-based instruments can enable development of built and natural infrastructure alongside functioning ecosystem services. Such financing strategies require markets with clear enabling conditions, including regulatory, legal, and voluntary mechanisms that incentivize investments in ecosystems management and elicit demand through an understanding of social conditions.


This seminar will include discussions about enabling environments and innovative mechanisms that contribute to scaling up of financing for ecosystem services, focusing on cases that are currently being implemented. The seminar will ask: i) What are the enabling conditions that promote the development of markets? and ii) Can innovative mechanisms, such as impact investments, green bonds, climate funds, payment for environmental services, venture capital, pooled financing, be scaled up? Examples from around the world will be presented.

Gold standard events are committed to ensure the gender balance in speakers/panellists and young professional representation in the session.
Programme
SESSION 2: Around the world: Case studies of innovative financial mechanisms for ecosystems management

11:00 Recap of previous sessions and welcome by moderator

Suzanne Osment, World Resources Institute
11:15 How to upscale financing for ecosystems management in Africa?
Mecuria Assefaw, African Development Bank

11:25 Adaptive PES: Financing sustainable water management for ecosystem services
Peter Vos, Global Green Growth Institute
11:35 Financial sustainability of watershed conservation schemes: Lessons from LAC
Monica Altamirano, Deltares
11:45 Forest resilience bonds in California
Todd Gartner, World Resources Institute
12:00 Moderated World Café discussion with presenters
Suzanne Osment, World Resources Institute
12:15 Wrap up and lessons learned
12:30 End of session

Conclusion
The purpose of this session was to bring together experiences implementing innovative financial mechanisms from around the world and to discuss ways of bringing local innovations to scale. Todd Gartner from World Resources Institute described the new forest resilience bond in California, which combines foundation and commercial capital to finance proactive forest restoration projects that reduce the likelihood and impact of forest fires. This example demonstrated the importance of data, strong relationships and designing for scalability. Monica Altamirano from Deltares drew from several cases including water stewardship in Brazil, the water funds from TNC, and a microfinance scheme for ecosystem-based adaptation. These examples highlighted the importance of trust-building and the potential role of fintech for building institutional credibility for financing. Osward Chanda from the African Development Bank discussed the infrastructure financing gap in Africa, driven by weak legal and institutional frameworks, poor cost recovery, and inadequate project pipelines. He highlighted the need for development banks to build financial capacity and mobilize finance on behalf of countries. Lastly, Peter Vos from the Global Green Growth Institute discussed his experience structuring national financing funds in Rwanda and other contexts, emphasizing the need to look beyond payments for ecosystem services and to leverage private finance. He highlighted the role of guarantees, first loss reserves, and other measures to stabilise the often-unpredictable cash flows in ecosystem management projects. Suzanne Osmet from World Resources Institute facilitated a set of breakout discussions with participants. A major conclusion from the session was that few water sector projects with a significant ecosystem component currently meet the criteria to attract private capital. While the business case for investment in nature- based solutions is increasingly widespread (i.e. cost avoidance or cost competitiveness with grey infrastructure), establishing financial viability of projects (i.e. cash flows, risk, track record) remains a major
Policy recommendations:
Place more attention on establishing the financial viability of projects beyond the economic business case (e.g. by using additional instruments like guarantees and first loss reserves if required).
Build robust project pipelines and to improve the overall absorption capacity of institutions (i.e. building a robust project pipeline, establishing suitable financial vehicles beyond government, etc.).
Initiatives, tools or networks:
The Nature Conservancy Water Funds (https://waterfundstoolbox.org/)
World Resources Institute Forest Resilience Bond (https://www.wri.org/blog/2016/11/forest-resilience-bond-leveraging-innovative-finance-science-and-partnerships-fight)