European Space Agency / Group on Earth Observations / International Network of Basin Organizations / UNESCO International Hydrological Programme
Monitoring water quality using EO: UNESCO World Water Quality Portal
Tuesday 28 August | 12.00-12.45 | Room: FH Cabaret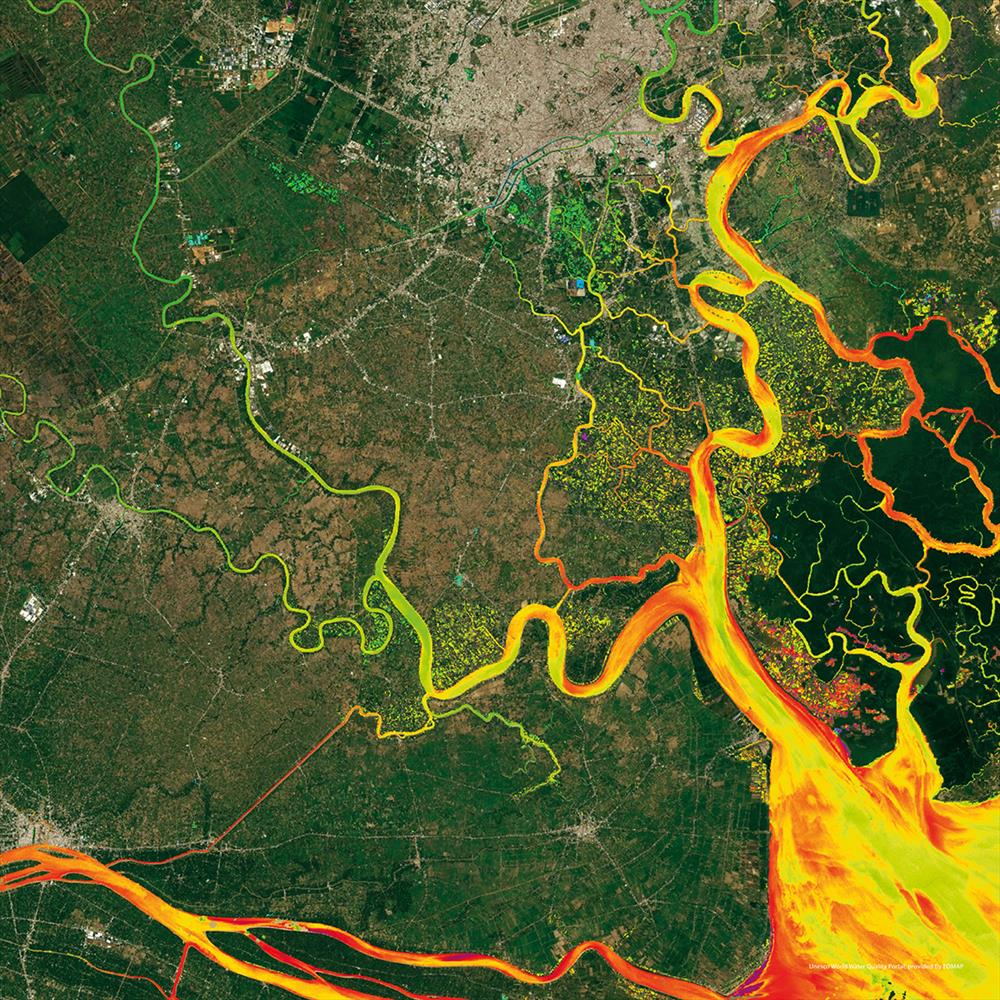 Improving water quality worldwide is essential for the SDGs achievement. However, reliable data on water quality is scarce at the global, regional and national levels, especially in developing countries where monitoring networks and capacity are lacking. The use of innovative approaches such as Earth Observation (EO) and space technology can enhance water quality data at the global scale.
The UNESCO World Water Quality Portal, developed by UNESCO-IHP International Initiative on Water Quality (IIWQ), is a pioneering tool to monitor freshwater quality using satellite data. It aims at improving water quality monitoring at the global scale to support the SDGs implementation. The Portal provides data on five water quality indicators: turbidity, chlorophyll-a, Harmful Algal Blooms (HAB), organic absorption and surface temperature, which are essential for understanding the impact of climate and anthropogenic changes (i.e., urban areas, fertilizer use in agriculture, climate change, dams, etc.). Hence, it supports science-based policy-making.
The session showcases the use of UNESCO World Water Quality Portal for water quality monitoring in demonstration basins, along with other examples from ESA and the GEOSS on the use of EO for water management. It facilitates discussion on the role of EO in the SDG water monitoring.
Programme
Moderator: Sarantuyaa Zandaryaa, UNESCO
12:00-12:05 Opening remarks
Mr Thierno Hamet Baba LY, Chairperson, Intergovernmental Council of the International Hydrological Programme (IHP) of UNESCO, and Secretary-General, Ministry of Water and Sanitation, Senegal
12:05-12:25 Monitoring water quality using Earth Observations data: Demonstrations of innovative tools and technologies


The newly-launched UNESCO World Water Quality Portal: A pioneering tool to monitor water quality using satellite data
Dr Sarantuyaa Zandaryaa, International Hydrological Programme (IHP), UNESCO


Earth Observations in support of the SDG water monitoring
Dr Douglas Cripe, The GEOSS Secretariat


Using Earth Observations to monitor water resources
Dr Benjamin Koetz, European Space Agency (ESA)


Monitoring water quality of lakes and rivers from space : Toward an operational service in the THEIA Land Data Centre
Edouard Boinet, Eric Tardieu - INBO; Selma Cherchali, Alice Andral, Arnaud Selle - CNES, France


12:25-12:40 Panel discussion and Q&A with the audience: The role of EO in water management and the SDGs implementation and monitoring
12:40-12:45 Closure: Summary and the way forward