Deutsche Gesellschaft für Internationale Zusammenarbeit / Water Authority, Jordan
Traning on TNA in the Jordanian Water Sector
Sunday 26 August | 17.00-17.45 | Room: NL 353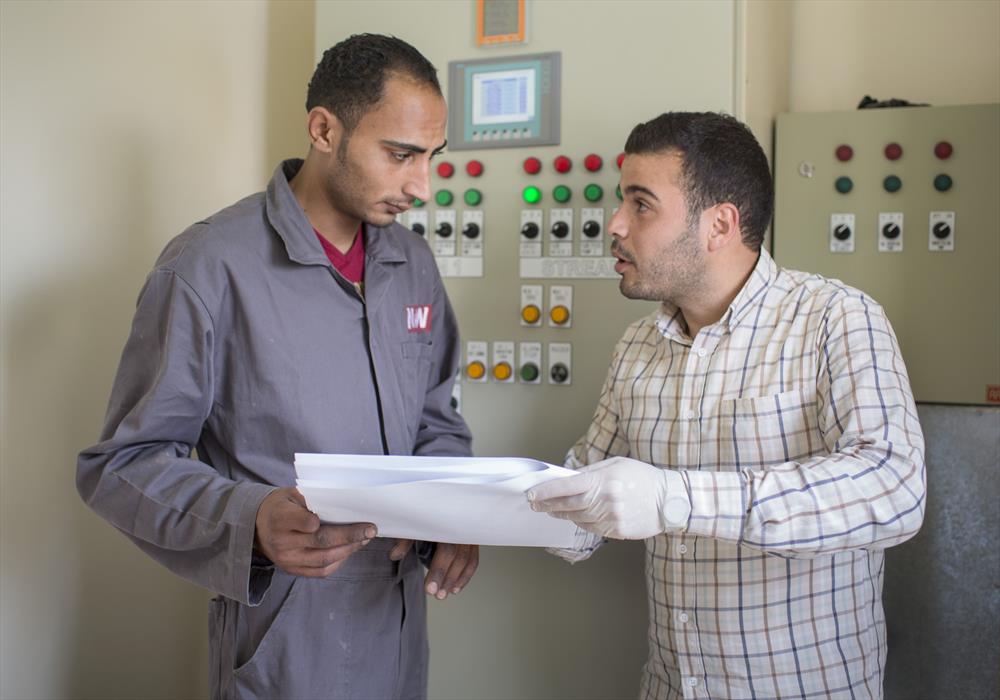 Since 2017, Deutsche Gesellschaft für Internationale Zusammenarbeit (GIZ) and the Water Authority of Jordan (WAJ) together have been introducing a sustainable concept to assess the training needs of water sector employees in Jordan. Supported by GIZ, a cross-functional team of WAJ experts developed their own Training Needs Analysis (TNA) methodology as well as tools for its implementation through a blended-learning approach. In both face-to-face sessions and by using online tools, the TNA team identified future staffing needs, deduced training needs accordingly and, finally, compared the labour requirements with the needs for education and training. The approach includes the development of tailored job descriptions and instruments for assessing both target and current profiles, as well as a comprehensive training plan for three pilot positions in WAJ (Water Network Engineer, Meter Reader, Training Officer). In the upcoming months and years, the successful TNA-approach to include all professions of the Water Authority of Jordan will be extended. The showcase will present the perspectives and lessons learnt of the main two stakeholders – WAJ and the GIZ project "Vocational Training and Skill Enhancement for Jordanians and Syrian Refugees in the Water Sector" (VTW).




Gold standard events are committed to ensure the gender balance in speakers/panellists and young professional representation in the session.
Programme
17:00 – 17:05: Welcoming by Tahani Jabasini
17:05 – 17:30: Moderated Panel Discussion with Eng. Majed Alqtaishat, Dirk Winkler, Sabrina Fath and Dr. Martina Schubert
17:35 – 17:45: Open Discussion, Q&A


Conclusion
The Showcase started off with an introduction to the Jordanian Water Sector by H.E. Ali Subah. Afterwards, the penellists explained and discussed the Training on Training Needs Analysis (TNA) approach in the Jordanian Water Sector.
Within the Panel discussion, the following topics were raised:
- TNA Background
- Reasons for Implementing Training on TNA instead of outsourcing the TNA

- Training on TNA Implementation by the GIZ Project
- Training on TNA design and approach
- Experiences from the Training on TNA
- Presentation of Guideline

- Lessons learned and follow-up plans
Within the Q&A session, the following questions were raised:

- How sustainable is this Training on TNA approach in the Jordanian Water Sector?
- Can this approach be transferred into other sectors?

- Does the Training on TNA approach take any gender issues into account?
- How does the project tackle the problem of "brain drain" within their approach?