Caritas Switzerland / HELVETAS Swiss Intercooperation / Sandec at Eawag / Swiss Agency for Development and Cooperation / Swiss Red Cross / Swiss Water and Sanitation Consortium / Terre des Hommes
Blue Schools: Linking WASH in schools with other SDG6 targets
Wednesday 29 August | 16.00-16.45 | Room: FH Cabaret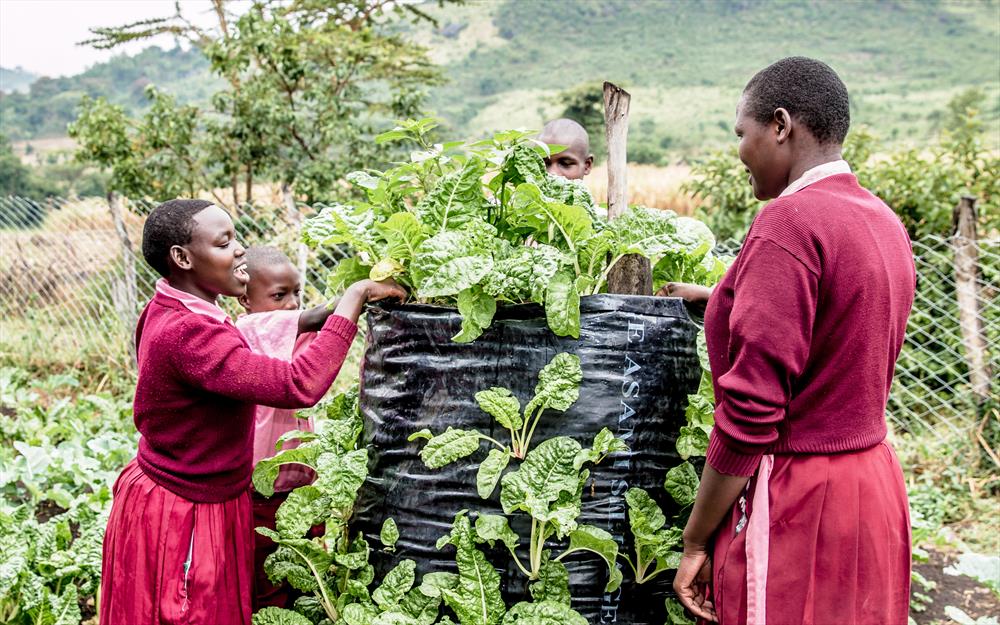 A Blue School offers a healthy learning environment and exposes students to environmentally-friendly technologies and practices that can be replicated in their communities. Blue School activities seek to inspire students as the next generation of WASH and environment sector champions—a promising path to contribute to achieving SDG 6 targets as well as related SDGs.
Developed by Caritas Switzerland, Eawag-Sandec, HELVETAS Swiss Intercooperation and Terre des hommes, the Blue School Concept 2.0 is based on the pioneering work of the International Rainwater Harvesting Alliance and the Swiss Agency for Development and Cooperation since 2007, as well as projects of the Swiss Water and Sanitation Consortium.
The Blue School Kit guides education authorities, school stakeholders and civil society organizations to work with upper primary and secondary school students to transform a school into a Blue School. Once the basic WASH requirements are fulfilled in a school, the pathway integrates learning experiences on small-scale sustainable gardening, good land and water management practices, solid waste collection/separation and gender.
The Showcase will also serve to launch the new Blue School Kit via presentations, short videos, and audience interaction around the new material handouts.



Gold standard events are committed to ensure the gender balance in speakers/panellists and young professional representation in the session.
Programme
Blue Schools - Linking WASH in schools with environmental education and practice

16:00
Welcome: Agnès Montangero, Helvetas Swiss Intercooperation
Experience from the Field: Shreelata Rana, Swiss Red Cross / Nepal Red Cross Society

16:15
Principles of Blue Schools: Lucie Leclert, Caritas Switzerland
Introducing the Blue Schools Kit: John Brogan, Terre des hommes

16:30
Q&A Panel: Shreelata Rana, Lucie Leclert, John Brogan

16:40 Summary and wrap-up