Ericsson / City of Stockholm
How Internet of Things solves real problems
Sunday 26 August | 16.00-16.45 | Room: NL 253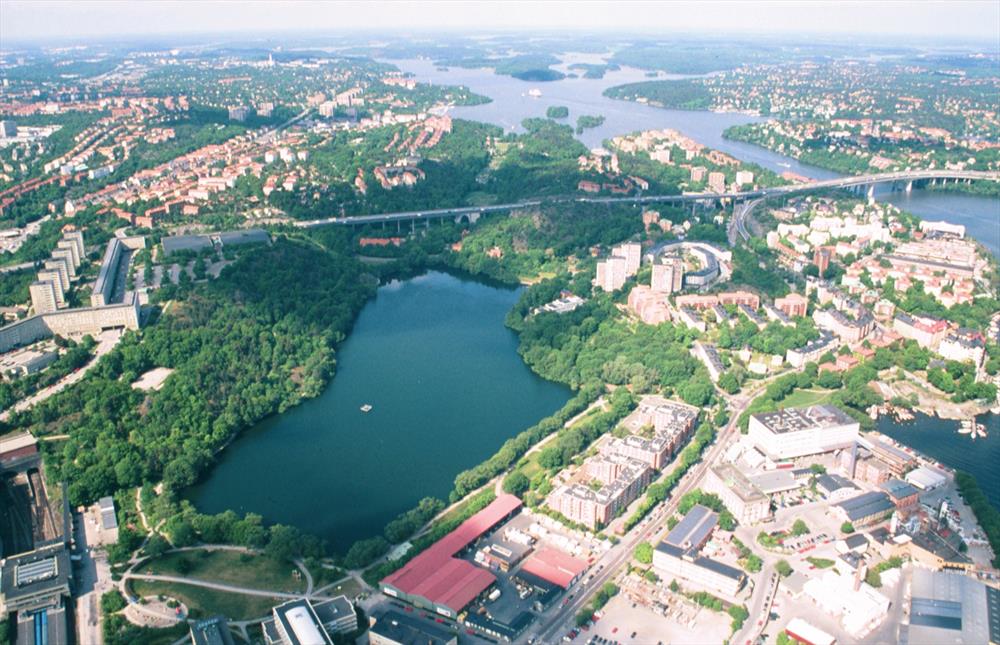 At this showcase we will provide a holistic overview on how innovative internet of things solutions, big data and analytics, can support better decision making, cost savings and develop proactive water management. The session will include examples of collaborative projects, such as iWater led by the City of Stockholm, Ericsson Weather Data and a new CEO Water Mandate project to be applied in the viticulture context in one of California's prominent winegrowing regions. The session will also include the Connected Environmental Monitoring solution from Ericsson. The overall concept of real time data is both appealing and useful to water stakeholders.




Gold standard events are committed to ensure the gender balance in speakers/panellists and young professional representation in the session.
Programme
The session will be interactive, each agenda item below will be done as follows: a short overview per presenter and then one or two questions from moderator as well as questions from audience - before next agenda item starts.

4.00 Welcome and intro
Mats Pellbäck Scharp, Head of Sustainability Unit Ericsson & Gunnar Söderholm, Director Environment and Health Administration, City of Stockholm
Moderator, Matilda Gennvi Gustafsson, Internet of things Sustainability Director, Ericsson

4.05 Connected Environmental Monitoring @Ericsson
Ruchi Verma, Portfolio Manager, Ericsson

4.15 iWater project in Digital Demo Stockholm
Gunnar Söderholm, Director Environment and Health Administration, City of Stockholm
4.25 Ericsson Weather Data: NowCasting Rainfall
Jonas Hansryd, Head of microwave and millimeter-wave hardware research , Ericsson

4.35 Addressing water issues in Californias prominent winegrowing regions
Cora Kammeyer, Research Associate, Pacific Institute

4.45 End of session

Conclusion
Ericsson convened the showcase session together with the City of Stockholm. Ericsson Portfolio Manager Ruchi Verma kicked off with a presentation of the Ericsson Connected Environmental Monitoring (CEM) solution. Then the City of Stockholm and the CEO Water Mandate (which drives the UN Global Compact Water Action Platform) presented two projects that will use Internet of Things to improve water quality monitoring – one in a city environment and the other in an agricultural environment. Ericsson Weather Data (EWD) was also presented, EWD it is innovation concept that uses existing micro-links infrastructure to report precipitation. Based on the knowledge that microwaves are sensitive to raindrops, we have worked with the Swedish Meteorological and Hydrological Institute (SMHI) to translate the impact on the microwaves in order to measure real-time precipitation. So far we have projects up and running in Sweden and Germany, and we have a new one starting in Rwanda.

The Showcase session was built up with short presentations followed by Mentimeter questions which made the dialog between the speaker and the audience easy and fluent. From the Mentimeter quesitons we for example understood that many see opportunities with digialisation to address water management and monitoring issues. We also got information from the audience that they saw opportunities to use EWD to have better rain data and forecast as well as for sectors such as agriculture and insurance.
The session was overbooked, even though we had a room for 70 persons. After the end, several told us it was the best session they had been at during Sunday ,, which made us happy. Many stayed afterwards as well to talk with us who presented. Hence the interest to learn more and to discuss internet things solving real issues were high!