United Nations Children's Fund / World Health Organization
Arsenic Primer – Guidance on Investigation and Mitigation of Arsenic
Tuesday 28 August | 12.00-12.45 | Room: NL 253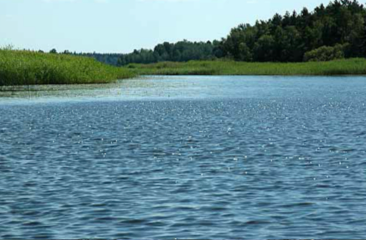 The indicator for SDG 6.1 is the proportion of population using safely managed drinking water services. This marks a transition from the MDGs where an improved water source does not always ensure a safe drinking source. Safely managed drinking water is defined as "drinking water from an improved source that is located on premises, available when needed and free of faecal and priority chemical contamination." The priority chemicals are arsenic and fluoride because of the serious health risks they pose and the large populations exposed. In 2009, it was estimated that over 140 million people worldwide were exposed to arsenic above the WHO guideline guideline value of 10 ppb.
The Arsenic Primer was originally published in 2008 has been updated in 2018 to reflect the new context of the SDGs and experiences over the last decade in the implementation of arsenic mitigation programmes. The Arsenic Primer provides practical advice for the staff of UN agencies, government counterparts, and development practitioners responding to the challenge of arsenic contamination of the drinking water. Participants will have the opportunity to learn about updates to the arsenic primer and share their experiences with arsenic mitigation.
Gold standard events are committed to ensure the gender balance in speakers/panellists and young professional representation in the session.
Programme
Arsenic Primer Launch
Guidance on the investigation and mitigation of arsenic contamination
Tuesday 28 August
Session #8123 Room NL 253, 12.00 pm -12.45 pm
Programme
12:00 - 12:05 Welcome and Introduction
Silvia Gaya, WASH Senior Advisor, UNICEF-HQ
12:05 - 12:10 Interactive poll on Arsenic
12:10 - 12:35 Panel: lessons learnt on large scale arsenic mitigation programmes
Moderators:
Silvia Gaya, WASH Senior Advisor, UNICEF-HQ,
Bruce Allan Gordon, WASH team leader, WHO-HQ
Panelists:
Rick Johnston, WASH Technical Officer, WHO-HQ
Vinh Nguyen, University of Technology, Sidney
Nargis Akhter - UNICEF-Bangladesh, Dhaka, Bangladesh
12:35 - 12:45 Discussion, feedback and closing remarks
Bruce Allan Gordon, WASH team leader, WHO-HQ
Resources
https://www.unicef.org/wash/files/UNICEF_Mitigating_arsenic_in_drinking_water_policy_brief_2018.pdf
https://www.unicef.org/wash/files/UNICEF_WHO_Arsenic_Primer.pdf