Global Task Force on Cholera Control
Ending cholera roadmap: targeting WASH to 4% population in hotspots
Sunday 26 August | 12.00-12.45 | Room: FH Cabaret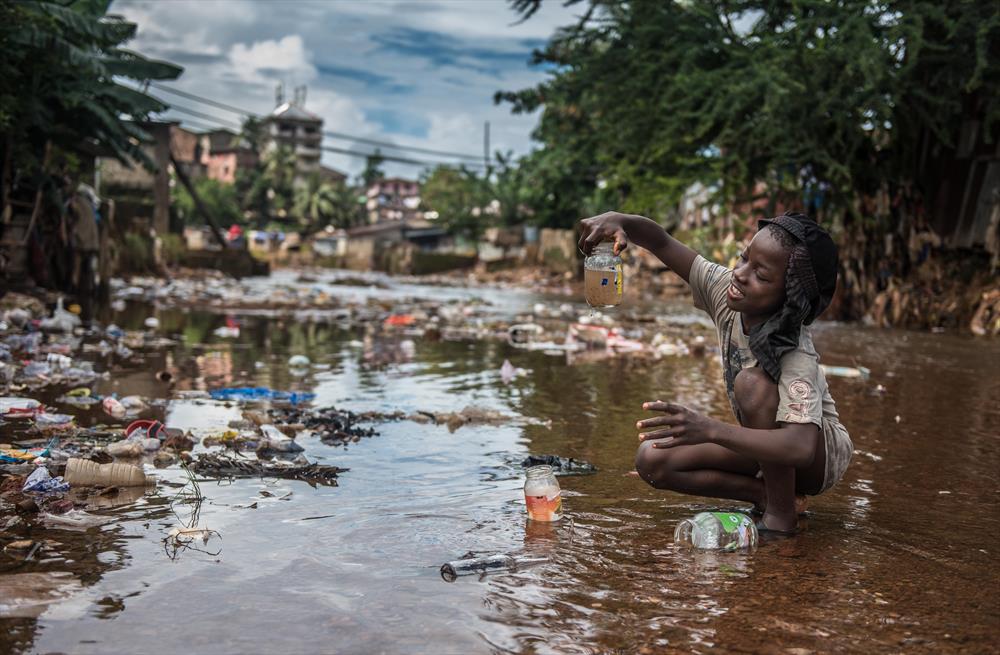 One of the core objectives of the SDGs is to leave no one behind; ensuring investments include the most vulnerable. Identifying populations most affected by cholera also identifies areas most in need of improved water, sanitation and hygiene (WASH). The presence of cholera indicates that even the first rungs on the development ladders for drinking water and sanitation have not been achieved, and identifies areas in urgent need of WASH investment.
Cholera hotspots are characterized by underserved populations, lack of infrastructure, and recurrence of cholera outbreaks that are costly to respond to and challenging to recover from. Endemicity and/or repeated outbreaks severely undermine development prospects.
Recent work by Global Task Force on Cholera Control (GTFCC) partners, as part of Ending Cholera: A Roadmap to 2030, mapped the burden of cholera in sub-Saharan Africa. They identified that by targeting districts with the highest incidence first, districts with an estimated 35 million inhabitants or 4% of the population, 50% of the region's cholera burden could be eliminated.
Innovative WASH approaches are needed to ensure sustainable WASH interventions in these areas. The elimination of cholera in these districts can act as an indicator of the impact of these interventions on broader health outcomes.



Gold standard events are committed to ensure the gender balance in speakers/panellists and young professional representation in the session.
Programme
12.00 Welcome
Bruce Gordon, WHO
Introduction, Ending Cholera: A Global Roadmap to 2030
Kate Alberti, Global Task Force on Cholera Control (GTFCC)
12.05 Interactive Panel Discussion: WASH Investment in Cholera Hotspots
Guy Hutton, UNICEF
Francis Bwalya, Zambia (Permanent Mission to the United Nations Office)
Country representative
Claire Chase, World Bank
12.25 Q & A with audience
12.40 Summary and Wrap-up
Kelly Ann Naylor, UNICEF
12.45 Close of session
Conclusion
CONCLUSION
The Ending Cholera: A Global Roadmap to 2030 in October 2017, provides a framework to reduce cholera deaths by 90%, and to achieve cholera elimination in up to 20 countries, through a multi-sectoral approach. The strategy focuses on systems strengthening for enhanced WASH services, laboratory capacity, disease surveillance and health system preparedness through early detection and quick response to outbreak; multi-sectoral interventions in cholera hotspots; and effective coordination at country, regional and global levels. Recognition that cholera is not just a disease but a symptom of a broader set of social, economic and political conditions, led to its development. Targeting high risk areas for cholera or 'hotspots' is an effective way to prioritize investment in and delivery of WASH solutions, while also supports the UN Sustainable Development Goals (SDG)
An Investment Case on cholera was presented, which provides the evidence of the cost efficiency and effectiveness of implementing the Global Roadmap 2030. Analysis of the cost-benefit ratio demonstrates the benefits as 12 times greater than the investment required for WASH. A representative from the government of Zambia described the high costs, both financial and human, incurred in controlling a recent outbreak in the country. The engagement of the government of Zambia, at the highest level, provided the political will required to achieve outbreak control, including the use of the oral cholera vaccine (OCV) and WASH in high risk areas. A representative of the World Bank underscored their commitment to supporting countries to implement the Global Roadmap 2030. The strategy fits into the key priority areas of the World Bank, highlighting the importance of leveraging existing multi-sectoral initiatives towards achieving cholera control and/or elimination.
RECOMMENDATIONS

Support the implementation of Ending Cholera: A Global Roadmap to 2030 by providing technical, human and financial support to countries working towards cholera control and elimination. The importance of not continuing to endorse a 'business as usual' approach of treating cholera as an emergency intervention, which over time has significantly higher costs and mortality, and does not address the underlying causes of cholera nor the economic burden of cholera.
Use cholera hotspots to identify priority areas for WASH investment. Prioritizing WASH investment in cholera 'hotspots' addresses not only cholera but all diarrhoeal diseases and achieves broader development goals, in support of a pro poor and pro equity.
RESOURCES
Global Task Force on Cholera Control (GTFCC): The GTFCC is a network of governmental and non-governmental organizations, UN agencies, and scientific partner institutions that helps coordinate activities for cholera control and/or elimination. The GTFCC mandate aims to increase the visibility of cholera as a preventable disease, support cholera control activities in countries, develop and implement a cholera global research agenda and publish technical guidance.
Ending Cholera: A Global Roadmap to 2030: In October 2017, 35 GTFCC partners endorsed a call to action on ending cholera, an unprecedented engagement to fight cholera through implementation of the strategy. Through the declaration, the GTFCC partners call for a commitment from all stakeholders to support cholera-affected countries and align energies, efforts and resources to end cholera.