K Group / World Wide Fund for Nature
Mating Belongs to All: Finland's love affair with migratory fish
Wednesday 29 August | 12.00-12.45 | Room: FH Cabaret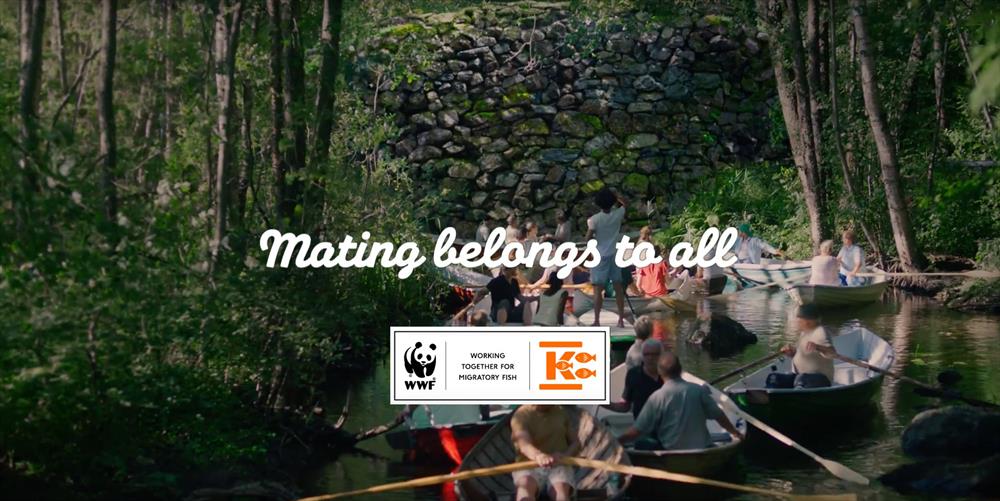 Finland's endangered migratory fish face numerous challenges but the greatest obstacles to their survival are the dams and other barriers that block their passage to suitable spawning grounds. Their only hope lay in the removal of these obstacles, which would enable them to reach thousands of kilometres of intact mating habitat. But the general public showed little interest in dams or in dismantling them.

Things started to change when WWF joined forces with the Finnish trading sector pioneer K Group to launch a communications campaign based on the concept that 'Mating Belongs to All' – highlighting how various obstacles stop migratory fish from breeding. Within months, the national attitude towards migratory fish had been transformed. Landowners were identifying obsolete small dams, volunteers were dismantling them, and the media was championing the change.

This session will showcase the most successful components of the campaign, explaining how Finns were first entertained, then educated and finally engaged. With thousands of obsolete dams, culverts and other infrastructure littering Europe's rivers, the 'Mating Belongs to All' campaign shows how an original approach can work wonders – building support for endangered fish, transforming long-held attitudes to river infrastructure, and reminding people of the value of connected rivers.

Programme
0:00 - 0:07 Time to show Finland's migratory fish some love
Presentation by Sampsa Vilhunen, Head of Programme, WWF-Finland (and avid fly fisherman)
Overview of the status of Finland's rivers and endangered migratory fish. And urgent need for innovative campaign to change the game.
0:07 - 0:15 Why we work on fish and rivers?
President by Matti Kalervo, Vice President Corporate Responsibility, Kesko
How Kesko, a retail company, came to be involved in fighting for freshwater fish
0:15 - 0:35 From videos to volunteers: Transforming Finnish attitudes to rivers, dams and migratory fish
Showcasing the success of this campaign, Sampsa and Matti will discuss its creation, explain why the mating angle reached more than just anglers, and how it generated extraordinary results - changing public attitudes and policy - through a combination of innovative approaches on tv, online and on the ground.

0:35 - 0:45 Audience Q&A - So what's next? And how can other countries learn from - and replicate - our successes?