City of Stockholm
Urban ecosystem services – the example of Stockholm Royal Seaport
Thursday 30 August | 14.00-17.30 | Room: Departure: Entrance FH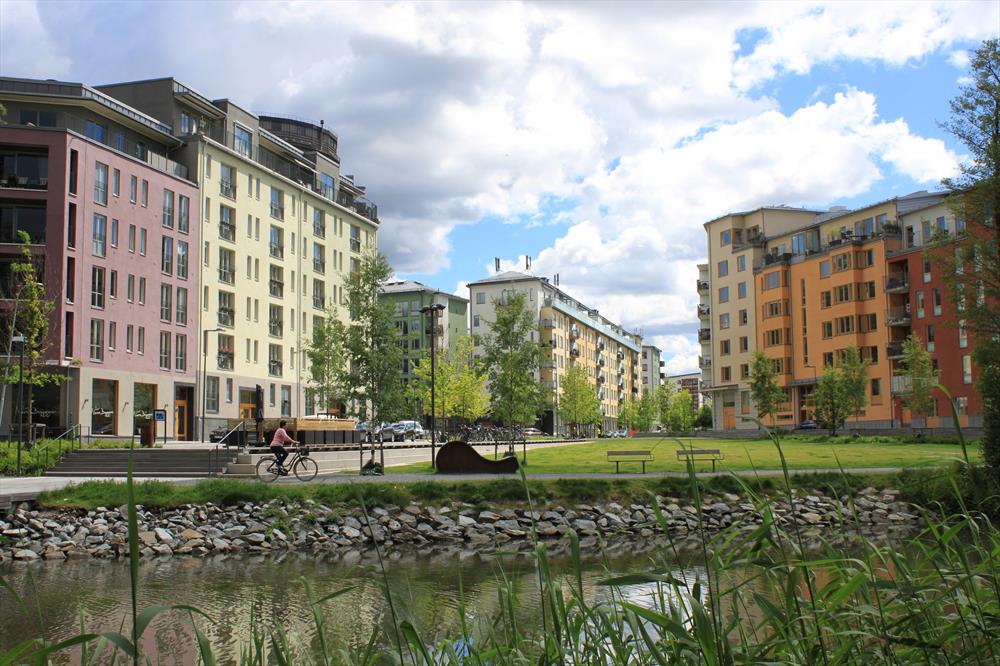 Stockholm Royal Seaport (SRS) is the largest urban development project in Stockholm with 12,000 new housing units and 35,000 workplaces. The area has a sustainability profile and development of multi-functional urban green structure and ecosystem services are important aspects in sustainable urban development. One of the strategies of urban development in Royal Seaport is to "Let nature do the work". To integrate ecosystem services in planning in order to create sustainable cities, and consider the green-blue as necessary infrastructure in the same way as any other infrastructure. By including the R&D project C/O City – on ecosystem services in city planning, tools have been developed and tested in SRS and also spread to other urban development areas in Sweden and around the world. The site visit includes a lecture describing the background and work processes to address ecosystems services in the urban planning and a walk through the area where the visitor will experience the outcome in the first three development phases of the SRS.
Please collect your tickets for the field visit at secretariat (available from one day before)
Programme
30 August 2018
14.00 – 15.00 Presentation by Christina Wikberger, Project leader at the Enviroment Administration.
"Ecosystem services in Stockholm Royal Seaport"
15.00 - 15.30 Coffee break
15.30 – 17.00 Study field visit in Stockholm Royal Seaport.
Address: Gasverksvägen 51B, Stockholm