Ericsson
Field trip to Ericsson studio - information and communication technology
Monday 27 August | 14.00-17.30 | Room: Departure: Entrance FH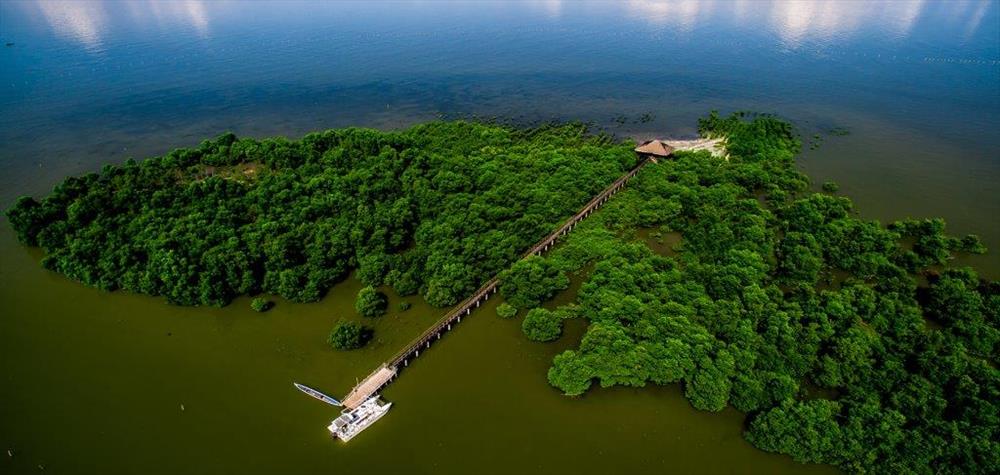 The Field visit at Ericsson Studio will show the visitors the latest information and communication technology (ICT) as well as share how Machine learning and Artificial intelligence can be used to support better water management. The field visit will start with a short welcome in the Studio big hall, and then the visitors will be guided in smaller groups by professional Business Builder Consultants to different relevant ICT use cases and proof points. The interactive tour will take around 45 minutes and adapt to questions from the participants. After the guided tour there will be an energy break. The last part of the visit will be three shorter sessions, starting with Ericsson Connected Environmental Monitoring solution. Then continuing with examples of collaborative innovative projects, such as iWater led by the City of Stockholm and Ericsson Weather Data presented by SMHI (Swedish Meteorological and Hydrological Institute) and SVOA (Stockholm Vatten Och Avfall).
Please collect your tickets for the field visit at secretariat (available from one day before)
Programme
2.00 pm Buses leave from conference center
2.45 Welcome to Ericsson Studio
Mats Pellbäck Scharp, Head of Sustainability Unit, Ericsson
Moderator Matilda Gennvi Gustafsson, Internet of Things Sustainability Director, Ericsson
2.50 Connected Environmental Monitoring @Ericsson

Ruchi Verma, Portfolio Manager, Ericsson

3.10 iWater project in Digital Demo Stockholm

Juha Salonsaari, Unit manager within Environmental analytics, City of Stockholm

3.30 Guided tour in Ericsson Studio
Business Builder Consultants, ie experienced tech guides, from Ericsson Studio will lead different groups

4.30 NowCasting Rainfall, using microwave inks
Remco Van de Beek, SMHI & Mathias von Scherling, RISE

4.50 Questions and summary, Mats Pellbäck Scharp & Matilda Gennvi Gustafsson, Ericsson
5.00 pm buses leave from Ericsson Studio to conference center
5.30 buses back at conference center

Smoothies, youghurt, fruits, bars and water – available from 2.30 throughout the Field Trip


Conclusion
The fully booked bus with water experts who joined us at the Ericsson Studio, were interested to learn more about how IoT can solve many of the issues they face, from leaking water systems to efficient decision support and citizen engagement.
At the Studio we shared our IoT offering Connected Environmental Monitoring and the City of Stockholm presented the iWater project (part of Digial Demo Stockholm).
With the help of the Mentimenter, we understood that barriers to increasing IoT implementation (or to start using it), were uncertainty about cost and business models, and lack of general knowledge. EricssonSoftware as a Service business model was therefore very compelling to them.
The participants were then guided around in the Studio, where IoT, big data, 5G and other informationa and communciation technologies were shared, with the help of different use cases. Many interesting discussions came about and it was clear that ICT has a great potential to help address many of the world's water issues.
After the tour Ericsson Weather Data was presented, the project we do with SMHI on how micro-waves are sensitive to rain. This can then support more accurate rain fall info as well as give input to improved weather forecasts, supporting cities as well as rural areas with more precise rainfall info. The aim is to better understand the capabilities of the cities that are leaders in addressing water issues, to support in mapping out local water issues.
By sharing Ericsson ICT knowledge and expertise with water experts, we saw that jointly we can find new ways towards the achievement of SDG #6 (water).