Deutsche Gesellschaft für Internationale Zusammenarbeit / Impact Hub Stockholm & Impact Hub Sao Paulo
Dataflow meets waterflow - How can hackathons provide innovation?
Wednesday 29 August | 18.00-20.00 | Room: Impact Hub Stockholm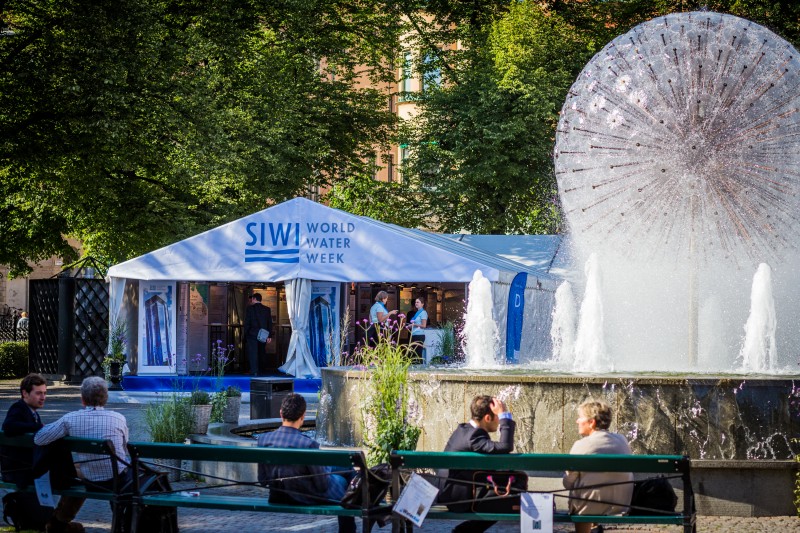 A hackathon is an innovative format of competing teams developing digital solutions to pre-defined problems in a short timeframe. However, hackathons are not a goal in itself, but need to be embedded in a bigger process. The networking event will reflect critically around hackathons as possible "problem solvers" for the water sector. The discussion aims to tackle benefits and bottlenecks of the format "Hackathon" to identify suitable and demand-oriented digital solutions to complex development problems in the water sector. One example that will be presented is the #hack4water, which was facilitated during the World Water Forum in Brazil in March 2018. GIZ in close collaboration with the Impact Hub Sao Paulo facilitated a hackathon with around 50 participants during two days. Since then the winning teams get six months of mentoring in order to refine their solutions and make their ideas a success. Additionally, participants will also get insights into the work mode of two of over 120 Impact Hubs as a global network that hosts spaces and programs for entrepreneurship, impact and innovation on different causes.
This event will be at Impact Hub Stockholm, Luntmakargatan 25
Please register until 28th of August under: https://simplyevents.io/giz-waterweek by using IMPACTWEEK
Programme
We meet at the main entrance of Folkets Hus at 17:45 and walk to Impact Hub Stockholm
18:00 Welcome and short introduction to Impact Hub Stockholm
Jesper Kjelleras, Founder, Impact Hub Stockholm
18:20 Winners of the #hack4water Brazil present their solutions
João Vitor Caires, Impact Hub São Paulo and winners of #hack4water
18:50 Fish bowl: Pros and cons of hackathons in the water sector
João Vitor Caires, Impact Hub São Paulo
Nick Beglinger, Cleantech 21
Nicolai Schaaf, SIWI
Daniel Sonesson, SUP46 (tbc)
20:00 Drinks on the rooftop of Impact Hub Stockholm