Directorate-General for International Cooperation, The Netherlands / United Nations Children's Fund / UNDP-SIWI Water Governance Facility
Sustainability of WASH services: making it real
Sunday 26 August | 14.00-14.30 | Room: Exhibition Hall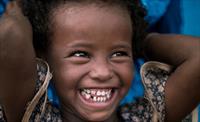 Improving sustainability of WASH services is essential for achieving the SDGs. In this Sofa, we will discuss with UNICEF and DGIS how have been implementing a number of initiatives to make Sustainability real in the field of WASH.
Mechanisms such as Sustainability Compacts-agreements signed at national level to address sustainability, and Sustainability Checks- regular spot checks to uncover sustainability challenges and address them - will be presented.
Innovative financing mechanisms for Sustainability will be also discussed.