Deutsche Gesellschaft für Internationale Zusammenarbeit
Taking Sustainable Sanitation to the Policy Level–Experiences from S4M
Sunday 26 August | 10.00-10.30 | Room: Exhibition Hall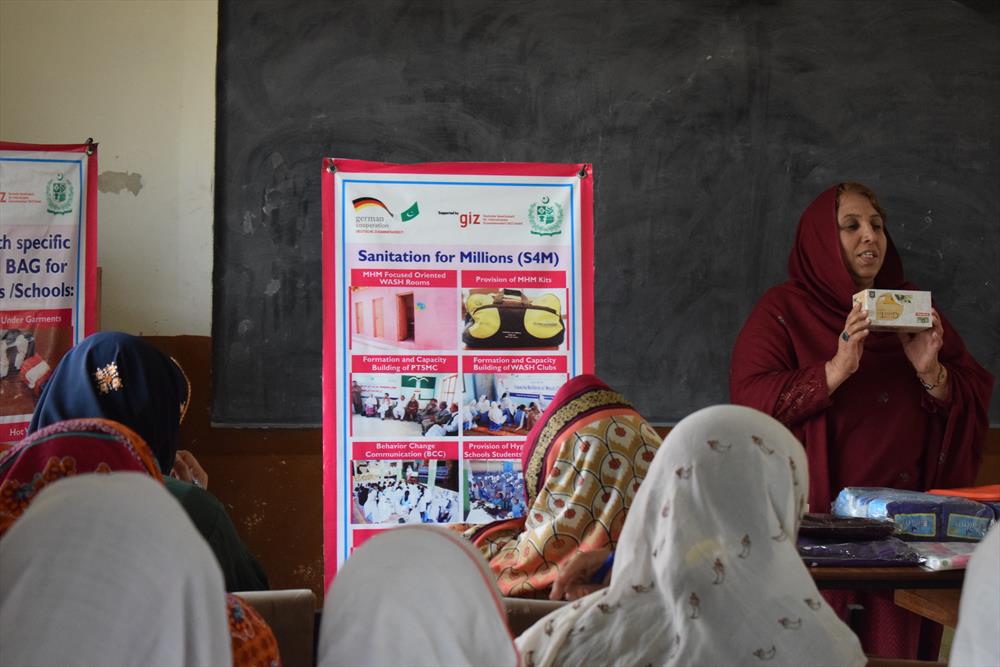 The global programme Sanitation for Millions (S4M) aims at creating and improving sustainable access to safe sanitation. Currently implementing in Pakistan, Uganda and Jordan, the programme implements measures along for four lines of intervention: (i) sanitation and hygiene promotion in schools (ii) provision of public sanitation services in public places, health centers and religious institutions (iii) sustainable operation and maintenance along the sanitation chain as well as employment creation (iv) mobilization of funding and upscaling.
To ensure the sustainability of the implemented measures, S4M adopts a multi-stakeholder approach, in close consultation with local political partners in the ministries.
Providing advisory services to political stakeholders creates enabling framework conditions for sustainable sanitation services at policy level. In this session, the conveners will elaborate on learnings and experiences of taking sanitation to the policy level.
Focusing on public spaces, the programme director will discuss with two high-level representatives from the partner ministries the challenges and opportunities of institutionalizing WASH policies.
Expectations from the donor side will be contrasted with those from the partner's point of view, highlighting the state's role of providing budget lines for sanitation services in public institutions such as schools and health care facilities.