Forest Trends / International Water Management Institute / WaterTap
Investing in Natural Infrastructure for Development at the Water-Energy-Food Nexus
Monday 24 August | 14.00-15.30 | Room: FH 201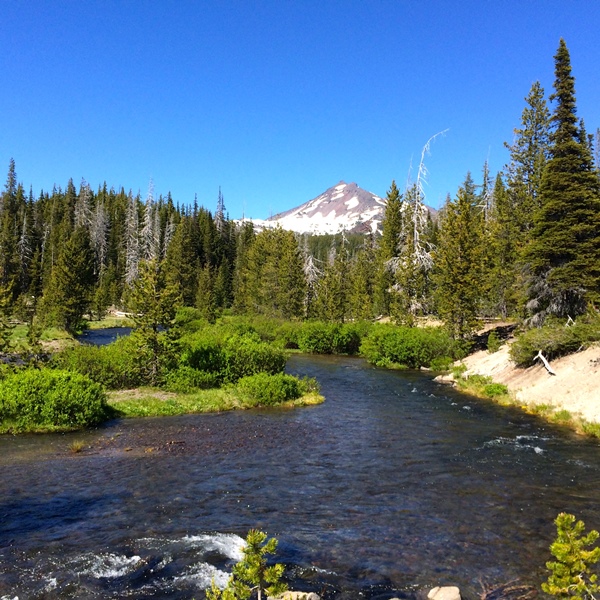 Healthy ecosystems including well-functioning watersheds, floodplains, wetlands and forested hillslopes, help filter and maintain regular flows of water essential for sustainable development and poverty alleviation across the water, energy and food nexus. Loss of this "Natural Infrastructure" can lead to higher costs for built infrastructure for water treatment and stormwater management due to increased erosion, sedimentation, and pollutants in runoff, and loss of capacity in reservoirs for drinking water and hydropower.
Although case studies demonstrate Natural Infrastructure can be cost-effective as an alternative or complement to built infrastructure, opportunities for investment are not routinely considered. Strategies are needed to cultivate leaders across sectors and provide them with tools to proactively make the case for natural infrastructure in economic development planning, recognize opportunities for cost-effective investments, and better inform infrastructure investment decisions in a developing country context where infrastructure may be lacking.
This seminar examines the role of Natural Infrastructure as a foundation for a soft, flexible and sustainable development pathway to manage risks of increased climate variability – to which built infrastructure is increasingly vulnerable. Through a marketplace format, participants are invited to share lessons from the implementation of Natural Infrastructure solutions in a developing country context.
Programme
14:00-14:05 Introduction and overview
Mark Smith, IUCN
14:05- 14:20 - What are the strategies and opportunities for taking natural infrastructure investments and implementation to scale?
Maija Bertule, UNEP-DHI Partnership – Centre on Water and Environment
Todd Gartner, World Resources Institute
Jan Cassin, Forest Trends
14:20 – 14:45 - Facilitated discussion
Mark Smith, IUCN
14:45-15:00 -How can natural infrastructure effectively support water, energy and food security?
Jon Grant, WaterTap
Eric Hoa, UNEP
Matthew MacCartney, IWMI
15:00-15:25 - Facilitated discussion
Katharine Cross, IWA
15:25-15:30 - Closing
Katharine Cross, IWA