Inter-American Development Bank / Luc Hoffman Institute - WWF
Managing water resources for green growth and equity
Wednesday 26 August | 14.00-15.30 | Room: FH Little Theatre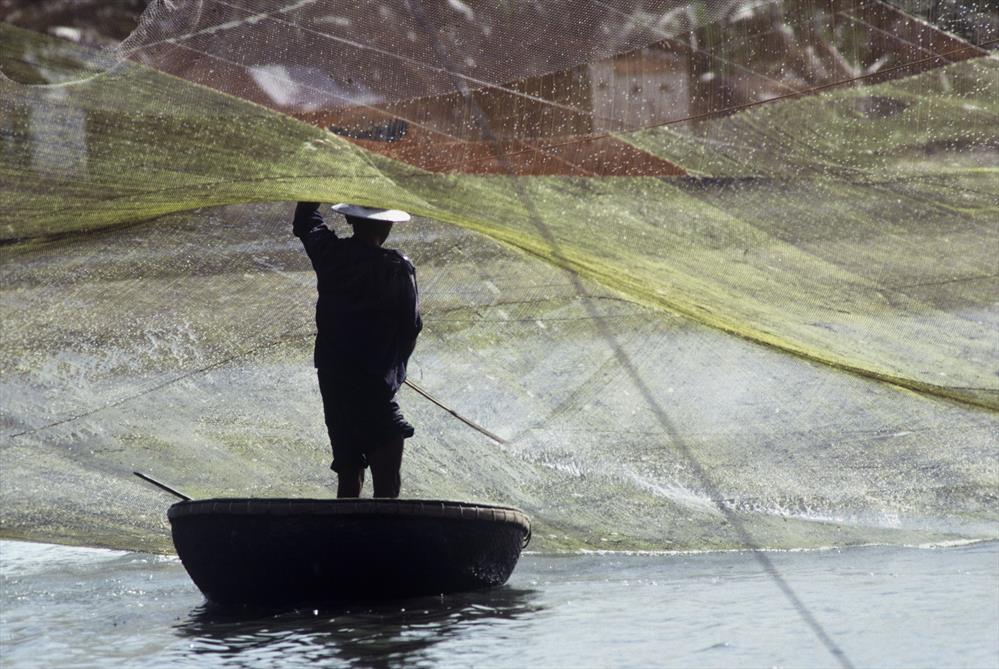 When properly managed, water can contribute to green growth and equity. Countries, basins and cities have explored several pathways that combine given hydrology and capacity to manage water with distinctive development trajectories.
The question is: how to get started?
More concretely: What is the role of natural capital, and under which conditions will it continue to deliver ecosystem services? How to allocate water and water-related risks in a fair and efficient way? How to accommodate changes in water availability and demand? How to combine investment in infrastructure with environmental performance? How do national and regional development priorities frame the challenges faced? What are the scales of management that are required? How are such systems managed and governed?
Here, policy makers and senior academics will set the scene. A situation game will give participants a chance to allocate water between competing uses. Following this will be an interactive café with practitioners.
Programme
Responses and effective approaches to enabling water to support green growth and equity

14:00 Case studies through interactive speed talk/world café
Data for the nexus: Linked Indicators for Vital Ecosystem Services (LIVES) in the Mekong River Basin
Andrea Bassi, KnowlEdge Srl; Sarah Freeman, WWF; Kimchhin Sok, Mekong Institute
Adjusting water allocation regimes in Brazil
Alan Vaz Lopes, National Water Agency (ANA).
National planning strategies potential to incorporate ecosystems services and equity; case study from South Africa
Eiman Karar, Water Research Commission (WRC).
Multipurpose use of water reservoirs
Florent Perrot, Electricité de France (EdF)
Economic development upstream vs water security downstream: Central Asia Case
Shokhrukh-Mirzo Jalilov, Aalto University
Effectiveness of dialogue process in transboundary water management: Case study of Brahmaputra River Dialogue
Safa Fanaian, SaciWATERs
14:50 Poster Pitch
Risk-sharing in public private partnerships to advance water services & infrastructure
Laura Turley, International Institute for Sustainable Development
15:00 Wrap-up
Xavier Leflaive, OECD

Conclusion
We know that, when properly managed, water can contribute to green growth and equity. The pending question for working towards solutions is: how to get started?
The workshop contributed a wealth of experience, from academic, governments, civil society and the corporate sector. It covered practices and learning from across four continents. A few points deserve particular attention.
The complexity of the issue requires robust, integrated, and collaborative action. Diverse factors contribute towards managing water for green growth and equity. The workshop shared best practices of collaborations, from efforts of water-polluting industries (examples of textile and garment industries for better water management) to access to sanitation and hygiene (including the sensitive issue of raising awareness for menstrual hygiene). Collaborative action is no longer only an ideal: we now better understand how to deal with silos in expertise and policy, and bridge the gaps.
Investment in water security has a role to play. Crucial messages from keynote speakers and panelists included:
Resilient and robust solutions require new approaches to investment planning and development.
We need evidence of the performance of water security investments.
There is a unique opportunity to develop and demonstrate green approaches to water security.
Managing water for green growth and equity requires reconciling water management at different scales. Each region has unique potentials to be explored and needs to be addressed specifically. Climate variability will affect them, and generate new risks and opportunities. The question remains of how to combine local potentials and needs with national and international priorities. One option is to regularly assess potentials and needs at different scales, including the social and natural capital related to water.
The capacity to allocate water in a fair and beneficial way is an iterative and consciously considered process. Cooperation and integration for equitable allocation of water are difficult to achieve in practice. Participants in the NEXUS game learned that water allocation rules tend to be reinvented in the course of action, and that better outcomes are achieved through collaboration between competing water users. We also learned that water allocation goes hand-in-hand with the allocation of water-related risks. In this domain, collaboration is an iterative process, which is inherently chaotic and filled with uncertainty.
Collaboration requires open spaces for consultation and dialogues. Such spaces need to be fueled with new information and knowledge to support public policy and private initiatives. That information needs to reflect shifts in priorities and conditions, triggered, inter alia, by climate change: past responses to water crises are unlikely to be fit for future challenges.

Experiences from different regions showcased that robust water management adjusts to shifts in water availability and demand, at least cost for the community and vulnerable populations. Aligning management tools with the capacities of institutions, and progressively enhancing these capacities is a condition for success.
The workshop also paved way for the Stockholm World Water Week 2016, which will focus on water and growth.