Water: Key to Adaptation and Resilience
Wednesday 31 August | 09.00-10.30 | Room: M3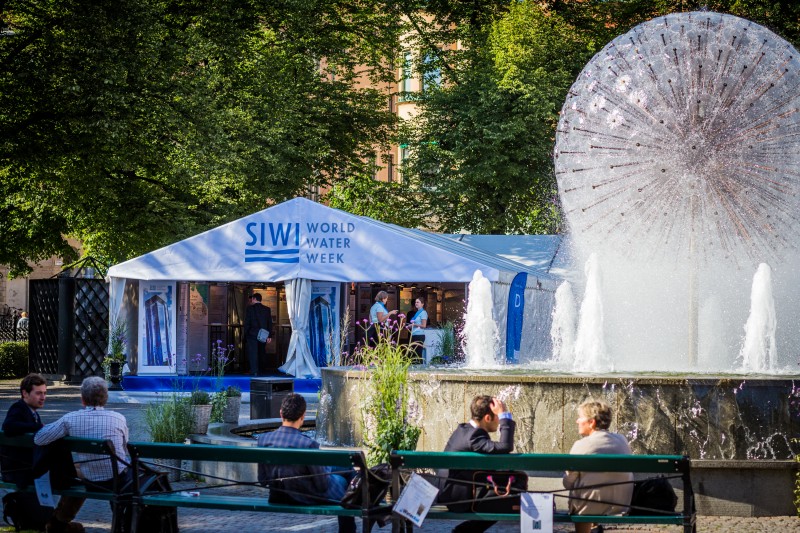 The provision of reservoir storage capacity has long been a cornerstone of national economic development and water security. If properly planned, designed, constructed and maintained, reservoirs offer indispensable benefits like flood control, drought mitigation, hydropower, and irrigation, among others. With growing evidence of climate change and demands to increase resilience, properly planned reservoirs are needed to promote development and meet basic human needs worldwide.
The World Water Council, in collaboration with CONAGUA and ANEAS from Mexico, have undertaken a multi-stakeholder program to systematically and objectively analyze the present and future roles that storage and water management systems can play in order to mitigate the impacts of climate change and variability and to adapt to them. The program is launching a new book published by Springer, presenting a series of case studies, chosen to provide global coverage from the Americas, Australia, Brazil, China, Egypt, France, the Himalayas, Mexico, Pakistan, South Africa, and Turkey. The case studies have also been chosen to develop findings that could shape future approaches for water storage and management.
The event will present policy and governance implications emerging from these case studies, as a contribution to the debate on adaptation measures in the post COP21 landscape.
Programme
09:00 Welcome
Benedito Braga, President of the World Water Council
09:05 Introduction
Alejandro Medina Mora Nieto, Deputy Director General's Office for Legal Affairs of CONAGUA
09:10 Presentation of key messages from the new publication
Cecilia Tortajada, Senior Research Fellow, Institute of Water Policy
Lee Kuan Yew School of Public Policy, National University of Singapore
09:20 Panel discussion
Moderator:
Asit K. Biswas, Distinguished Visiting Professor, Lee Kuan Yew School of Public Policy, National University of Singapore; Co-founder, Third World Centre of Water Management, Mexico
Panelists:
Laurent Bellet, EDF (Electricité de France)
Guillermo Mendoza, USACE (US Army Corps of Engineers), Institute for Water Resources
Sahirar Wahid, ICIMOD (International Centre for Integrated Mountain Development)
Dengwei Liu, Ministry of Water Resources, China
Ricardo Sandoval Minero, Adviser of the Department of International Affairs of CONAGUA
10:20 Closing
Dogan Altinbilek, Vice-President of the World Water Council
Conclusion
The World Water Council, in cooperation with CONAGUA and ANEAS, have successfully launched the final product of their nearly two-year cooperative work. The scientific book entitled Increasing Resilience to Climate Variability and Change, The Roles of Infrastructure and Governance in the Context of Adaptation was presented during a session convened at the World Water Week in Stockholm.
President Benedito Braga welcomed the participants emphasizing that "this scientific publication demonstrates how the water sector can provide valuable solutions for challenges posed by climate change and variability, which proves the interconnection between climate and water."
Mr. Alejandro Medina Mora Nieto, Deputy Director General's Office for Legal Affairs of CONAGUA recognized that the effects of climate change are now on our water resources, creating substantial alterations in the normal rainfall pattern and in the frequency and intensity of weather phenomena, severe droughts and floods, with dire consequences for the population. He emphasized that Mexican Government is convinced of the need of join efforts between society and government to move from reactive to preventive and adaptive management and that the water community has a clear and compelling objective in raising the issue to the highest priority. Mr. Medina Mora mentioned that this publication is a demonstration of the effort and commitment that different countries have undertaken to reduce vulnerability of the population and infrastructure, in the face of increasingly evident and extreme climate change.
Dr. Cecilia Tortajada, editor of the publication, emphasized among the key messages emerging from the 11 case studies, that there is a need to bridge the gap of scientific knowledge in this particular field, as evidence from case studies shows that infrastructure can significantly contribute to building climate resilience. However, infrastructure alone is not sufficient for increasing resilience, as it must be accompanied by appropriate governance and management approaches aligned with local contexts.
A lively discussion took place between authors of case studies, moderated by Prof. Asit Biswas, addressing the crucial benefits and important considerations of infrastructural development in the context of climate change. WWC Vice-President Dogan Altinbilek closed the session by reiterating that water has a crucial role to play within the global adaptation agenda.
The publication can be obtained here.