Center for International Forestry Research / Focali - Forest, Climate, and Livelihood Research Network / Forest Trends / Swedish Forestry Agency
Forests, water and sustainable growth of cities
Sunday 28 August | 14.00-15.30 | Room: NL Auditorium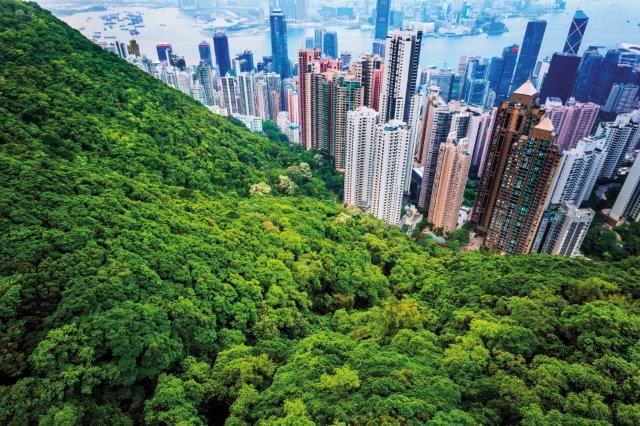 Sustainable growth of cities require sustainably managed forests in their watersheds. Cities depend on forests for goods such as food, energy – and water. Restored and sustainably managed forests in cities watersheds can provide cost effective solutions to enhance the quality and quantity of operation of traditional "grey" water infrastructure.
We will give examples from the large cities Sao Paolo, Kathmandu, Nairobi and Tirana who already justify watershed protection as a viable complement to build infrastructure to maintain water supplies. Because forests play key roles in the water cycle and balance water flows, forests can be an extremely important tool for managing water supply, maintain quality, and mitigating hazards. Forests can provide cost effective solutions to complement and enhance the operation of more traditional 'grey' infrastructure for water. Water treatment costs increase significantly as forest cover in a watershed declines, and water treatment and flood control costs can be avoided through watershed protection.
We will also invite the audience in a discussion on how local and regional stakeholder dialogues can ssupport governance systems which enable protection, restoration and sustainably managed forests in cities watersheds and how this can contribute to sustainable growth of cities and their surrounding landscapes.
Programme
14:00 Welcome
Lotta Samuelson, Programme Manager, SIWI Swedish Water House
14:05 The importance of forests for sustainable access to clean water in cities
Anders Malmer, Director, SLU GLobal
14:15 Case Studies:
Colorado - Partnerships for addressing urban water risk through sustainable forest management, Jan Cassin, Director, Water Initiative, Forest Trends.

Nepal - Valuing ecosystem services in local water use decisions in Nepali mid-hill towns,Shahriar Wahid, ICIMOD

Nairobi/Tana Valley - Investing in watershed health through PPP, Daniel Shemie, Strategy Director Water Funds, the Nature Conservancy
Tirana - Piloting of landscape restoration measures and watershed payments to conserve water resources, improve water availability and quality, and reduce flooding and sedimentation, Drita Dade,Senior Natural Resource Management Specialist at the World Bank Office Albania
15:00 Discussion; "How can forests contribute more to the sustainable water supply of cities?"
Moderated by Elaine Springgay, Forestry Officer, FAO
15:25 Conclusions
Mats Eriksson, Director, SIWI
Conclusion
Interactions between forests, water and cities
Forest landscapes are vital to secure safe and clean water delivery. More unpredictable rainfall, floods or severe forest fires impact water supply and water quality in cities downstream.
Water is both a needed resource and hazard for cities. Forest can contribute to a stable water supply and reduce the hazards of floods and land-slides.
Developing and restoring peri-urban landscapes require different approaches depending on biophysical and socio-economic setting.
Stakeholder engagement and collaboration
There is a need to address upstream and downstream linkages by connecting those stakeholders who are using the water and those stakeholders who provide water.
Different public and private partnerships and institutional set-ups are key to address priorities, costs and challenges in the forest-water landscape.
We need to work on reconnecting people with the land and address the links between the urban and rural settings.
Peer-peer conversations are critical to encourage collaboration and bridge communication gaps among different stakeholders.
There are many similarities in various forest-water management approaches between continents supporting opportunities for cross-learning between regions.
Challenges
We need to make sure forest-water interventions can be replicated elsewhere.
To understand linkages between urban-rural, and upstream-downstream, illustrative examples are needed on a local level.
We need to learn more about the interlinkages between forests and water and highlight forest values beyond forest products. In each situation there is a need for an optimum balance between trees effect on soil improvement and their water use.
The role of education and research
The research community needs to be more proactive and long-term with regard to natural resource management. Research and data are needed to back up decisions and commitments.
We must improve our education systems and better engage with others outside our own spheres to highlight and understand links between different ecosystem services. People and organizations that can understand and explain the wider picture of cities connection to upstream areas are an important asset.
Social media can be a powerful tool to inform and convey messages about forests and water.