Antenna Technologies Foundation / Toilet Board Coalition
The Business of Sustainable Water & Sanitation for the Poor
Sunday 28 August | 09.00-10.30 | Room: NL Music Hall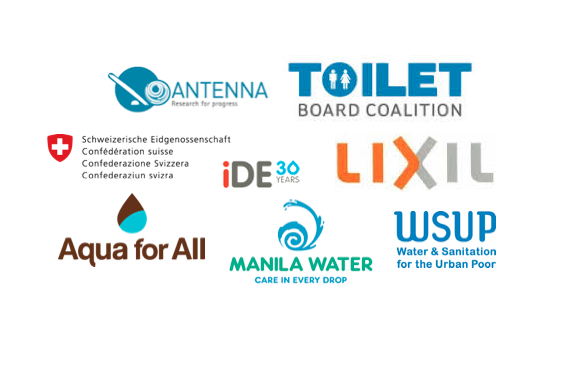 Scaling up Safe water and Sanitation by catalysing business growth: overcoming the pioneering gap
Delivering safe water and sanitation at scale needs viable enterprises that can grow. Such business models lead to job creation and have an impact on health, time saving and economic growth in the country. But being profitable is the pre-condition for scale as loosing money undermines any effort to sustainable scaling-up. The last years have shown some promising examples of social enterprises in safe water and sanitation. However, almost all are still trapped in the so-called pioneering gap - in terms of the terminology "Beyond the Pioneers". How can this gap be overcome? This event will showcase example of successfull business cases.
Programme
9:00 Setting the scene: leveraging key success factors & barrier to scale from water to sanitation.
9:20 Successful safe water and sanitation business case through collaboration Governor of Laguna, Manila Water, LIXIL, iDE, Antenna Technoligies & WSUP.
- How to make the value chain profitable and solve the last-mile distribution?
- How to create an enabling environment at the social entreprise level?
- How can the Government create a conducive environment for scale?
10:00 Sharing secrets for scale thanks to moderated panel & audience discussion.
10:30 Close of event.
Conclusion
Join us to debate on challenging case studies, bring your expertise to the discussion for us to define a road map to scale for providing access to safe drinking water and sanitation to the most vulnerable populations.