Swedish Ministry for Innovation and Enterprise
Antimicrobial resistance;linkages between humans, livestock and water in periurban areas
Monday 29 August | 16.00-17.30 | Room: FH 300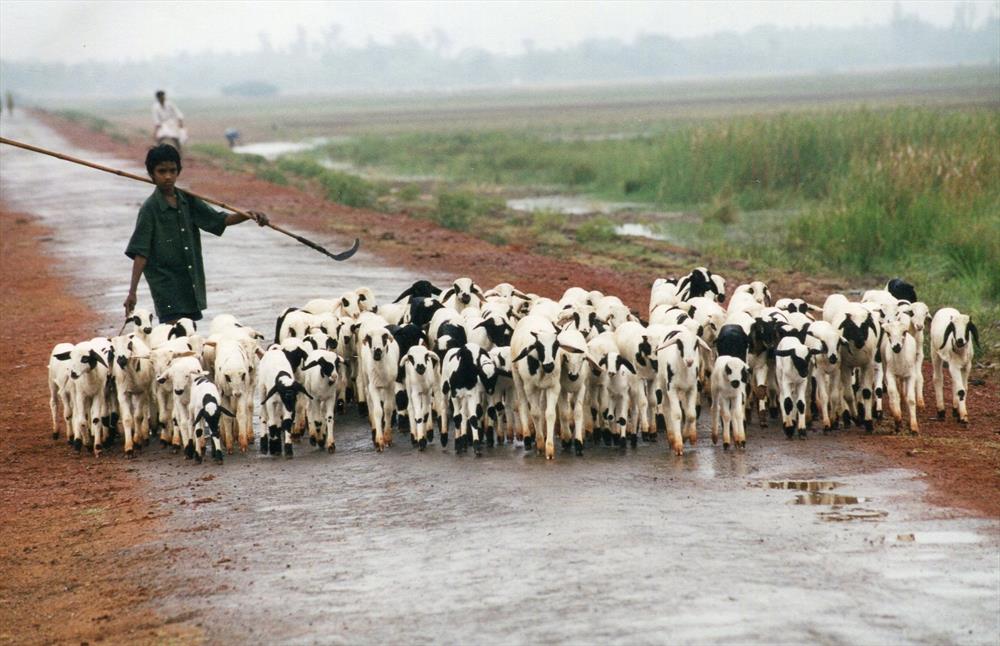 The growing, increasingly urbanized and richer world-population is demanding more and more animal-based source foods. Peri-urban livestock farming in low-income countries and emerging economies benefits of being close to urban markets, but this creates a need to intensify production in order to use scarce natural resources –including water -better. Another aspect of the farming intensification is the increased use of antimicrobial pharmaceutical to avoid production losses from animal diseases. Therefore it is an assumed high priority setting for development to reduce the excessive use of antimicrobials in livestock and water respectively to prevent further emergence of AMR. In urban and peri urban agriculture it may be difficult to use manure on fields and waste products are often flushed away. Resistant bacteria has been found in urban streams and water sources and pose a risk for humans and animals. Any solutions to the problem with AMR require a holistic global multisector and multidisciplinary approach. Presentations from animal, health and water professionals and international experts will be held and these will be reflected upon by practitioners, policymakers and the audience.
Programme
Moderator Peter Sylwan,
16.00 Welcome from the Swedish Government
Elisabeth Backteman, State Secretary to the Minister for Rural Affairs
16.05 Antimicrobial resistance; linkages between humans, nutrition, livestock and water
Prof. Ulf Magnusson, Swedish Agricultural University, Sweden
16.20 The environmental dimensions of AMR
Prof Joakim Larsson, Centre for Antibiotic Resistance Research at University of Gothenburg (CARe)
16.30 Good practices –livestock –production with minimal use of antibiotics
My Salhman, Senior Veterinary Advisor ,The Federation of Swedish Farmers , Sweden
16.40 Governance of Livestock Water resources and AMR
Dr. Stanley Liphadzi , Water Research Commission, South Africa
16.50 Raising awareness and calling for action - UN CFS/HLPE Report, 2016 – Sustainable agricultural development for food security and nutrition: what roles for livestock?
Dr. Delia Grace, Program Manager Food Safety, ILRI 1
17.05 Way forward a joint action plan for implementation
Dr. Juan Lubroth, Chief of Animal Health Service and Chief Veterinary Officer of FAO
17.15-17.30 Open discussion session with the audience