Understanding Risks and Maximizing Natural Infrastructure Benefits for Water Security
Tuesday 30 August | 16.00-17.30 | Room: FH 300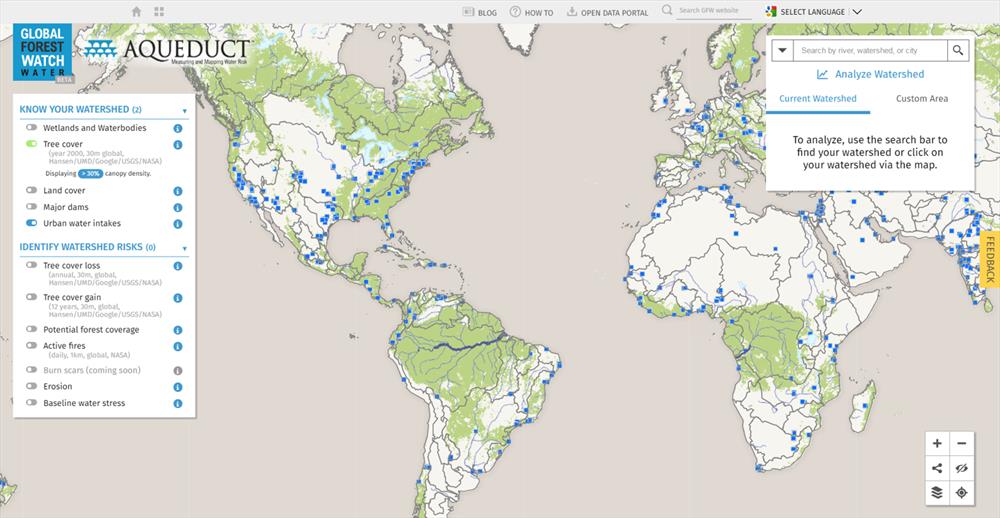 Communities worldwide face a litany of threats to adequate and accessible supplies of drinking water, including land use change, urbanization, industrialization, wildfire and agricultural pollution. The parallel emergence of new information technologies and increasingly robust "natural infrastructure" solutions provides a unique opportunity to align economic, environmental, and social interests.
To identify ways to reduce landscape-level threats to drinking water and water supply, partners will highlight several cutting edge tools and technologies to: identify critical risks to watershed health and prioritize opportunities for intervention; articulate the business case and cost saving associated with natural infrastructure solutions; highlight the co-benefits of source water protection efforts; and launch a robust tool kit which synthesizes lessons learned and know-how from a decade worth of experimentation to increase replication and scaling of sustainable watershed management and restoration interventions to produce downstream water improvements.
Programme
16:00 Welcome by moderator
Betsy Otto, Director Global Water Program, World Resources Institute
16:05 Global Forest Watch Water - Utilizing cutting edge tools and technology to identify ways to reduce threats to water supply using natural infrastructure.
Todd Gartner, Senior Associate; Manager Natural Infrastructure for Water, World Resources Institute
16:20 Understanding and mapping the co-benefits of source water protection efforts
Andrea Erickson, Managing Director, Water Funds, The Nature Conservancy
16:35 Investable opportunities for water security using natural infrastructure
Claudia W Sadoff, PhD, Global Lead, Water Security & Water Resources Management; Lead Economist, The World Bank
16:45 Utilizing nature to ensure water security across a global beverage portfolio
Ezgi Barcenas, Global Manager, Sustainability, Anheuser-Busch InBev
16:55 Panel Discussion and Q&A