Centre for Science and Environment / Columbia University / International Water Management Institute / Water Research Commission
Opportunities for mainstreaming resource recovery and reuse in developing countries
Wednesday 31 August | 14.00-15.30 | Room: NL Music Hall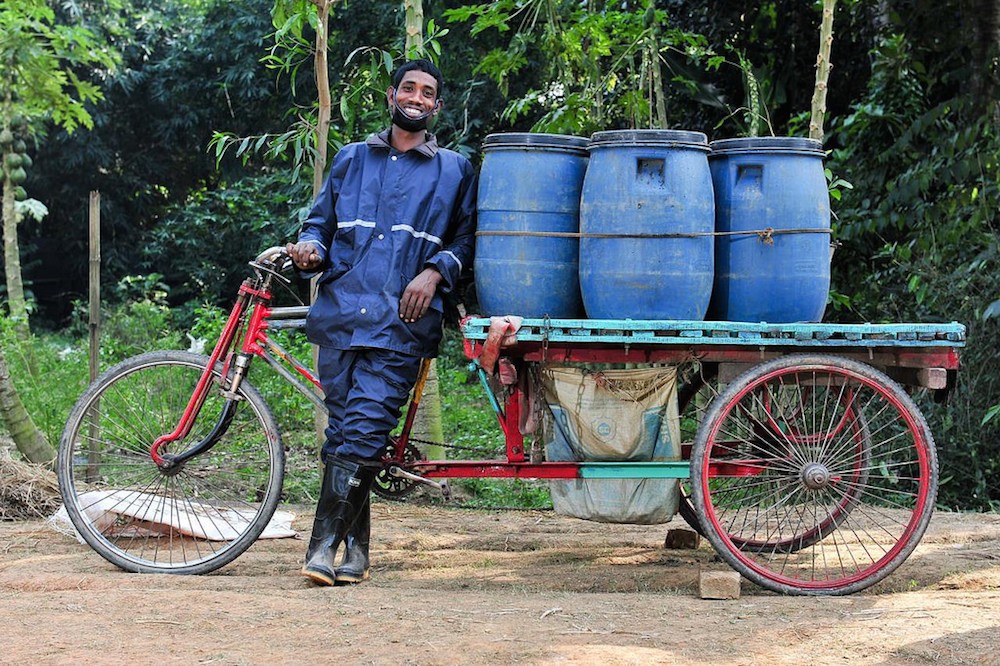 While resource recovery and reuse is gaining ground in many developed countries, significant efforts are required across the developing world to understand constraints and build on opportunities for recovering water, nutrients and energy in support of resilient cities as targeted in the nexus of SDG 6, 11 and 12, while lowering the associated carbon and pollution footprints.
The focus of this event is to explore the growing evidence-base on 'what works' in relation to RRR and how this could catalyze the achievement of the SDG targets also in low-income countries. The session will build on the analysis of over 50 successful and/or promising RRR cases from all parts of the globe, to encourage a dialogue between North and South about options to replicate the businesses and support the technologies, legislations and investment climate for converting current waste liabilities into assets.
The event will present itself as an interactive session starting with an introduction followed by two panels engaged in a North-South dialogue on constraints and opportunities, a dialogue which will then be opened to the larger audience, targeting low-hanging fruits for RRR in view of the SDG targets.
Programme
14:00 Welcome
Kala Vairavamoorthy, International Water Management Institute (IWMI)
14:05 Presentation: Business models for resource recovery and reuse in developing countries
Pay Drechsel, International Water Management Institute (IWMI
14:20 Presentation: Innovations in technologies for resource recovery and reuse in developing countries
Jay Bhagwan, Water Research Commission
14:35 Gallery Walk/Bus Stops: 4 stops on various issues/topics in RRR
Michael Victor, Research Program for Water Land and Ecosystems
RRR Technologies - Water Environment Research Foundation (WERF) & Columbia University
RRR Institutions & regulations – Water Research Commission (WRc)
RRR Business Models - International Water Management Institute (IWMI)
RRR Stakeholders & capacity building – Centre for Science and Environment (CSE)
15:00 Panel Discussion on reflections from the gallery walk and identify policy recommendations
Moderator: Kala Vairavamoorthy, International Water Management Institute (IWMI)

Panelists: Matt Ries, Water Environment Federation
Diego Rodriguez, World Bank Group
Doulaye Kone, Bill and Melinda Gates Foundation
15:25 Summary and wrap-up
Dhesigen Naidoo, Water Research Commission (WRc)