Water and job opportunities: a critical nexus for growth
Sunday 28 August | 16.00-17.30 | Room: M3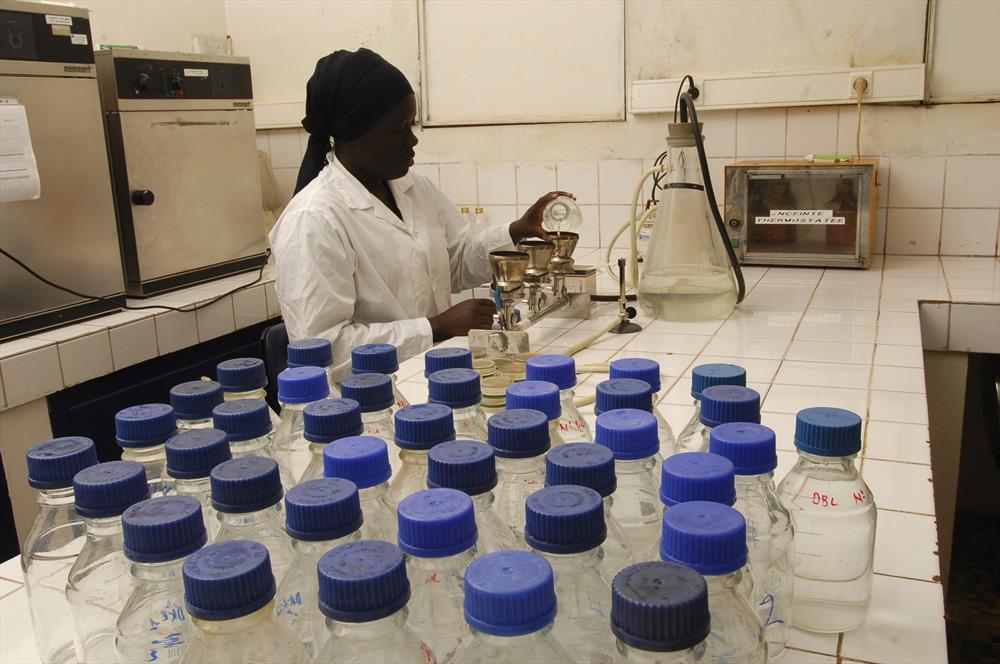 Water and job creation are linked bi-directionally: the WASH sub-sector generates a considerable volume of varied jobs; the number of functions required for ecosystem management increases as the circular economy accelerates; millions of farmers' livelihoods depend on access to irrigation water; industrial water risks impact workers' job security.
Conversely, safe drinking water, sanitation and wastewater management, and nutrition-sensitive agriculture, are crucial determinants for a healthy, productive workforce.
A lack of fundamental data, targeted policy frameworks and effective institutional infrastructure hampers the development of a human-resource (HR) base essential to optimize water management and reduce the impact of poor water/sanitation services on workers' health.
HR action plans based on sector needs assessments can address these issues. The development of skills, knowledge and experience must envisage: setting-specific appropriate technologies; focus on equitable, green solutions; aligning technical and vocational education/training better with current and future labour needs. Solving labour market imbalances must consider career structures, de-stigmatizing certain jobs and gender-sensitive equal opportunities.
This session focuses on how multi-stakeholder partnerships developing water solutions should align with job creating opportunities along value chain approaches and industrial policies.
Find posters connected to seminar under Resources.
Programme
Value Chain Sustainability: The Engine of Growth
Chair: Rochi Khemka, 2030 WRG
16:00 Securing rural jobs through water security: The Maharashtra
Cotton Case
Dr. Harsh Kumar Bhanwala, Chairman, National Bank for
Agricultural and Rural Development, India
16:10 Is the Bangladesh textile sector threatened by water
challenges?
M.D. Abdul Jabbar, Managing Director, DBL Group,
Bangladesh
16:20 SMART Centres: Water and jobs by training local
entrepreneurs
Henk Holtslag, SMART Centre Group
16:27 The hidden employment opportunities in agriculture
Michael Davidson, Davidson Consultants
16:34 Q&A
16:40 Panel discussion: Scaling models for sustainable growth
along the cotton-textile value chain
Moderator: Bastiaan Mohrmann, 2030 WRG
M.A. Jabbar, Managing Director, DBL Group, Bangladesh
Dr. Harsh Kumar Bhanwala, Chairman, NABARD, India
Laila Petrie, WWF International
Tien Shiao, H&M
Andre Fourie, Head of Water Security &Environmental Value, SABMiller
17:05 Closing panel discussion
Moderator: Anders Berntell, Executive Director, 2030 WRG
David Boys, Deputy General Secretary, PSI
Diane d'Arras, Executive Vice-President, Suez Water Europe
Usha Rao-Monari, Global Water Development Partners
Conclusion
Water is key to economic development. With 75% of jobs directly or indirectly dependent on water, the risk to economic growth from water is increasing, putting 45% of global GDP potentially at risk in 2050. Maintaining countries' growth potential requires water-related technology promotion and private sector investment. Particularly for rural economies that are water-stressed, including rain-fed agriculture, collective action for water solutions is required to bring farmers out of poverty and develop sustainable livelihoods.
If well-managed, agriculture has an enormous economic growth potential: for example, intensive farming and other climate-smart agriculture measures, as well as a focus towards including manufacturing jobs in agriculture could multiply the employment footprint of the sector. Leveraging simple, market-based, affordable, repairable technologies (SMARTechs) are an additional way of increasing rural water access and creating local employment in the agricultural sector.
On-the-ground realities are often complex. For example, in the state of Maharashtra, one of the three cotton-producing states in India, 64% of the local population is employed in agriculture, and nearly 80% of water consumption is driven by the agricultural sector. Farmers often lack access to irrigation and are therefore very exposed to climate change and water scarcity. Initiatives building awareness on water availability and promoting water conservation as well as long-term irrigation investments are currently underway to render the cotton industry more efficient, less water-dependent and reap the potential for economic development. The Cotton-Water Platform has the ambition of increasing water security and farmer livelihoods for 500,000 of the 3 million cotton farmers in the state.
In Bangladesh, the textile industry is a real pillar of the economy, generating 85% of export earnings and 10% of GDP, and provides employment for 4.4 million people, 80% of which are women. Yet the industry is highly exposed to water risk: groundwater depletion occurs at 1-2 meters every year. Inefficient use of water and lack of awareness of the true cost of water resources is posing a huge problem for the sector and the country. Individual company action needs to be up-scaled: for example, DBL Group in Bangladesh have generated water savings of 1.2 million cubic liters of water. This will not bring any fruitful result unless there is a collective and collaborative approach by industries. A number of collaborative action initiatives are underway to address this problem, such as PaCT (Partnership for Cleaner Textile), ZHDC (Zero Discharge of Hazardous Chemicals), and 2030 Water Resources Group (2030WRG) Greater Dhaka Watershed Restoration.
Increasingly, stakeholders recognize the importance of multi-stakeholder value chain approaches to sustainably address water-related challenges: leveraging collective action approaches including buyers, financial institutions, and government agencies, is an effective way to drive water sustainability and de-risk millions of livelihoods along the value chain. However, visibility of corporate water stewardship as well as a fundamental recognition of the true value of water are important underpinnings to ensure the success of collective approaches.