Water and job opportunities: a critical nexus for growth
Sunday 28 August | 11.00-12.30 | Room: M3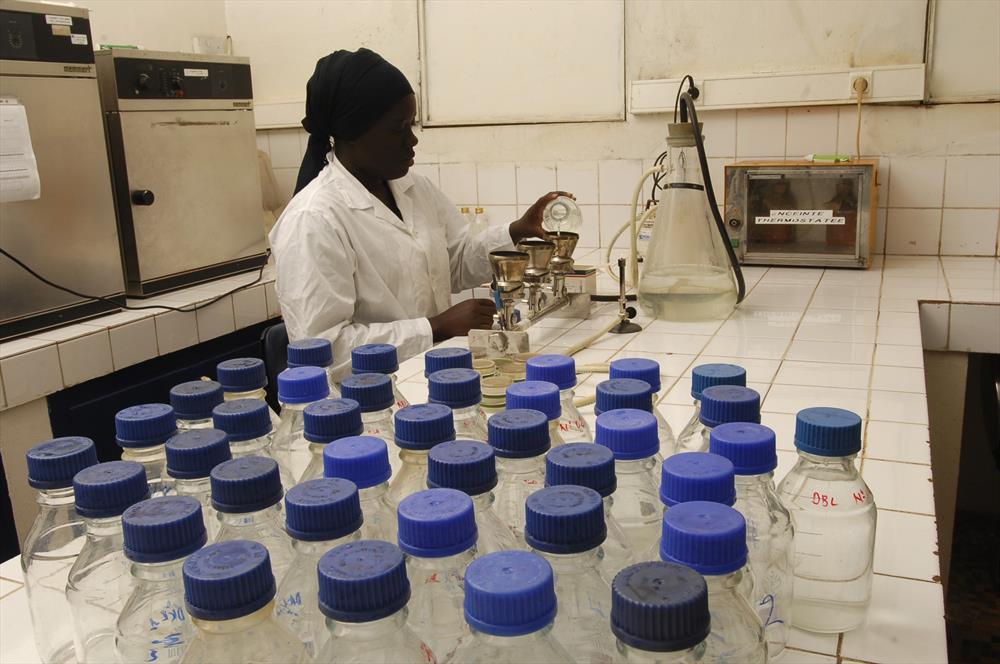 Water and job creation are linked bi-directionally: the WASH sub-sector generates a considerable volume of varied jobs; the number of functions required for ecosystem management increases as the circular economy accelerates; millions of farmers' livelihoods depend on access to irrigation water; industrial water risks impact workers' job security.
Conversely, safe drinking water, sanitation and wastewater management, and nutrition-sensitive agriculture, are crucial determinants for a healthy, productive workforce.

A lack of fundamental data, targeted policy frameworks and effective institutional infrastructure hampers the development of a human-resource (HR) base essential to optimize water management and reduce the impact of poor water/sanitation services on workers' health.
HR action plans based on sector needs assessments can address these issues. The development of skills, knowledge and experience must envisage: setting-specific appropriate technologies; focus on equitable, green solutions; aligning technical and vocational education/training better with current and future labour needs. Solving labour market imbalances must consider career structures, de-stigmatizing certain jobs and gender-sensitive equal opportunities.
Find posters connted to the seminar under Resources.
Programme
Water and Jobs: A critical Nexus for Growth
Chair: Federico Properzi, UN-Water
11:00 Water and jobs
Guy Ryder, Chair, UN-Water
11:10 Safe water and proper sanitation: From unlocking girls'
potential to creating decent jobs for women
Marie Ottoson, Acting Deputy Director-General, Sida
11:20 How to manage water scarcity to create jobs?
Anders Berntell, Executive Director, 2030 WRG
11:30 Experiential learning to engage the architects of our
employment future
Sarah Le Fevre, Earthwatch Institute
11:40 Hand pump mechanisms associations for job opportunities and
water services
Lydia Mirembe, IRC WASH
11:50 Central-Asian Young Water Professionals Forum (CAYWPF)
Elena Tsay, CAYWPF
11:52 Q&A
12:00 Reflection and reactions to abstract presentations
Moderator: Daniella Boström Couffe, UN-Water
María Teresa Gutiérrez, Employment-Intensive
Investment Branch, ILO
Prof. Dr. Stefan Uhlenbrook, Coordinator, UN World
Water Assessment Programme, UNESCO
Conclusion
Less than 1% of the global workforce is employed in the water and sanitation sector, but over 75% of jobs are water dependent. The interrelated character of the SDGs therefore means that policy measures to achieve universal access to water and sanitation can and should also promote sustainable growth and decent work. Since water is an enabler of economic activity leading to more and better employment, national employment policies and investments in infrastructure are important elements of any strategy to improve the functioning of water supply and consumption chains. Investments in infrastructure means increasing access to clean water, thereby reducing time spent to collect water.
Engaging young women in the water sector can unlock a great potential to improve water and sanitation in the future. Girls are key to economic development, both in the family and in society. Prioritizing girls in this matter so that they can remain healthy, attend school and enter the workforce makes sense, not just from a human rights perspective, but economic sense.
The development potential locked away in girls, especially in Africa is enormous, and their access to jobs and education are key to development and poverty eradication. In this regard, their access to safe Water within a reasonable distance, improved Sanitation and Hygiene are essential pieces that need to be in place in order to achieve this.
Investments in improved water and wastewater management systems can generate high economic returns to society, exceeding costs for interventions, saving lives and creating jobs and welfare. We ought to consider the possibilities of addressing these investments and goals with a specific focus on girls' and women's particular needs and specifically focusing on Menstrual Hygiene Management, an often overlooked subject. In addition, it is crucial to draw on local workforce as much as possible in order to maximise local employment impact and increase capacity.
Experiential learning and voluntary associations of workers and young professionals are effective means to promote universal access to water and sanitation through decent work. For example:
citizen science is a useful means to increase awareness around the water and sanitation thematic;
hand pump mechanics associations can be an effective way to generate rural employment, increase sector efficiency, capacity building and infrastructure maintenance;
youth networks are a helpful tool to draw more young people towards the water sector, and to contribute to ensuring the professional future of the sector;
creating ownership in human resource development programs in development cooperation helps to ensure knowledge transfer.