Sosei World Co.
SOSEI WORLD CO.,LTD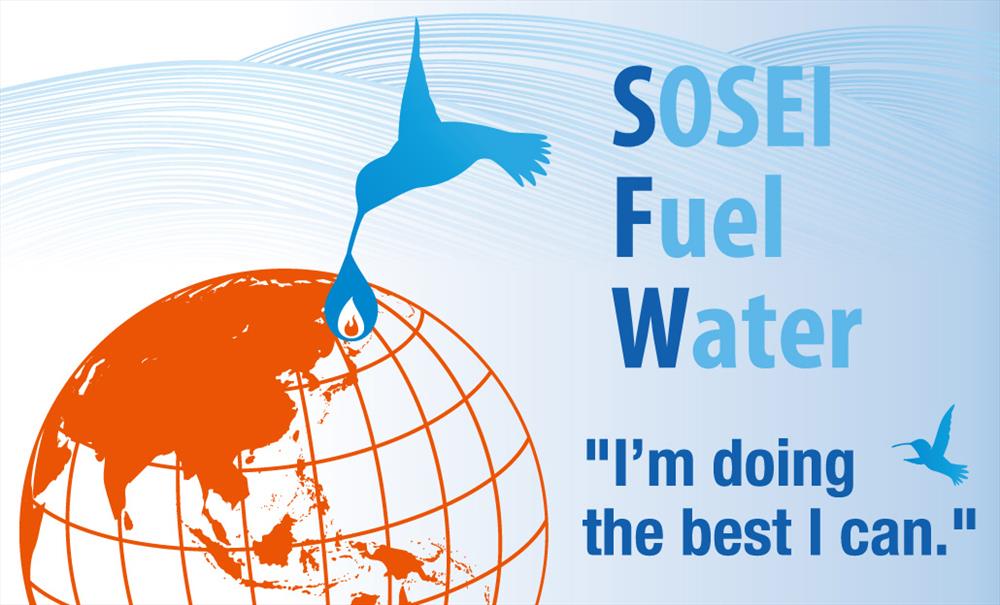 SOSEI WORLD CO. was founded in 1988 in Ueda City, Nagano-Japan. We began a research on how people could live their lives without polluting the Water. And developed our first SOSEI Water generator in 1994. It started to become popularized in homes with its unique abilities to blend with oil, that could clean efficiently without detergents.
Professor Shirahata, the leading figure of Japan's water research, experiments showed that SOSEI Water contains over 10 times as much Hydrogen atom-like substance as what is called the miracle water of Lourdes in France.
Twenty eight years of experiments on SOSEI Water and generators, we arrive to prove its capabilities to generate heat. It's allows "water to be used as fuel", resulted in the development of burning water call "Sosei Fuel Water=SFW".
Now our Research is focusing on practical application of this water with hopes to find alternative energy sources for a new era of energy and to reduce CO2 emissions.
There is still much to discover about this technology, we wish together we can do our parts to reduce CO2 emission and relate a low carbon society on a global level.
Programme
We will have a SIWI Sofa program on 30th August, Tuesday at 11:00 to 11:30am.
Speakers are;
Mr. Fukai, Toshiharu. Founder, President and CEO of SOSEI WORLD, CO.
Prof. Tomikawa, Takeki. Biochemist at Kyusyu University and Cooperate researcher
Our Exhibition Stand is open at stand number [45] on the congress Hall.
Looking forward to welcome you!
??For more information, please join our special web-site for World Water Day.
https://www.soseiworld.co.jp/www_sp/
??Brief introduction about SFW in 5min video.
https://youtu.be/qmROhGvNWfQ