United Nations University - Institute for Integrated Management of Material Fluxes and of Resources
United Nations University (UNU-FLORES)
| 08.00-19.00 | Room: Exhibition Hall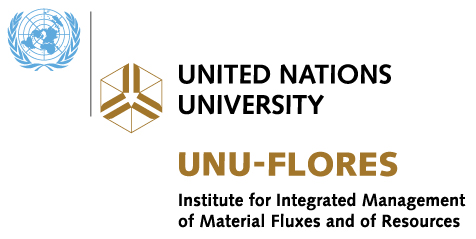 The United Nations University (UNU) is a global think tank and postgraduate teaching organization headquartered in Japan. UNU carries out research and training on numerous water-related issues. As of 2015, UNU has a total of 60 water projects, based out of UNU-FLORES and our sister institutes UNU-INWEH in Canada, UNU-INRA in Ghana, and UNU-IAS in Japan, among several others. Of these 60 projects, 24 broadly focus on Asia, 16 on Africa, and eight on the Americas.
The UNU Institute for the Integrated Management of Material Fluxes and of Resources (UNU-FLORES) advances a Nexus Approach to the sustainable management of environmental resources through academic research, teaching and capacity development. The Institute addresses in particular the needs of developing countries and emerging economies concerning the management of water, soil, and waste. In this role, UNU-FLORES is an internationally recognized hub and intellectual focal point promoting integrated management strategies.
Programme
Book Launch
Safe Use of Wastewater in Agriculture: Good Practice Examples
28 August 2016, 12:30, United Nations University (UNU-FLORES), Exhibition Area / Stand #35
Join us for the launch of our newest book!
This event is open to all World Water Week attendees and lunch will be available near the stand.
Wastewater management provides one of the best natural examples to demonstrate the usefulness of the Nexus Approach to managing water, soil, and waste. This book is an attempt to share what UNU-FLORES has learned from looking at examples across the globe on this subject. Seventeen interesting case studies gathered from around the world on wastewater reuse in agriculture are presented in this book. All cases provide first-hand information as they have been authored by the experts who implemented these cases or monitored the progress of them closely for years.