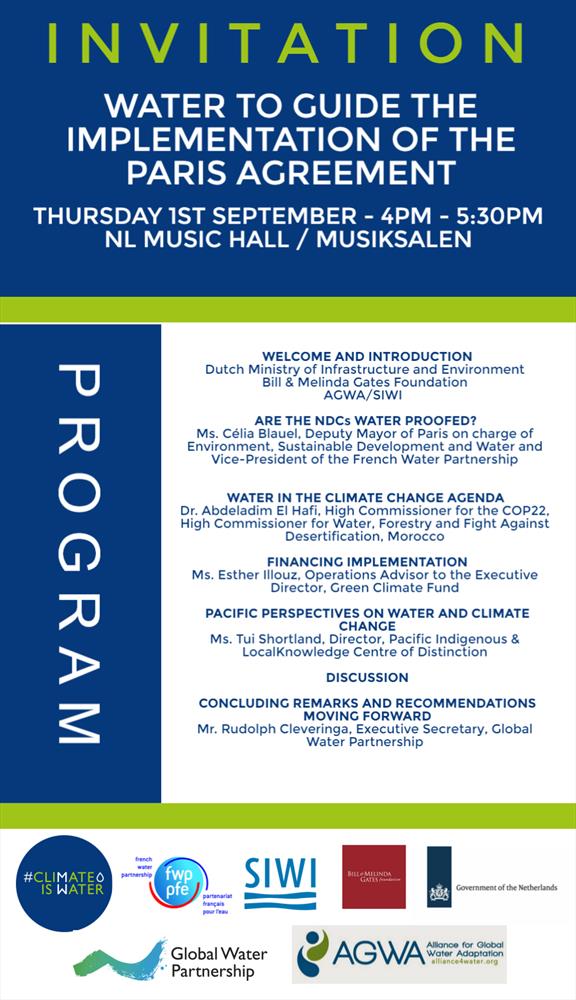 The French Water Partnership (FWP) is a non-profit organization founded in 2007 on World Water Day.
It is a French platform for discussing and exchanging ideas that helps to place water at the top of the global political agenda. It also helps to share the collective know-how of French players throughout the world. The FWP now counts more than 100 members from the public and private water sectors.
The FWP consists of six panels made up of representatives from 1) the government and its public institutions; 2) NGOs, organizations and foundations; 3) regional authorities and parliamentarians; 4) economic players; 5) research and training establishments and 6) French and foreign private individuals. It carries out its activities in a collaborative manner, without any category of members taking priority over the others. Together they develop common, consensus-based messages and communicate them in European and international bodies and networks such as the United Nations, the European Union and at events such as the World Water Forum, the World Water Week, Climate Conventions (COPs) etc.
Programme
16:00 Welcome and introduction
Government of the Netherlands and Bill & Melinda Gates Foundation to introduce the session
AGWA/SIWI on the essential role of water in the climate change agenda
16:15 Are the NDCs water-proofed?
Célia Blauel, Deputy Mayor of Paris in charge of Environment, Sustainable Development and Water and Vice-President of the French Water Partnership
16:20 Water in the climate change agenda and on the COP22 agenda
Dr Abdeladim Lhafi, High Commissioner for the COP22, High Commissioner for Water, Forestry and Fight Against Desertification, Morocco
16:30 Connecting the 2030 Agenda and the Paris Agreement through water
Amina J. Mohammed, Minister of Environment, Nigeria (TBC)
16:40 Financing implementation
Philippe Floch, Adaptation Specialist Consultant, Green Climate Fund
16:50 The experience of Bangladesh
Saleemul Huq, Director at the International Center for Climate Change and Development, ICCCAD (TBC)
17:00 Pacific indigenous & local knowledge perspectives on water and climate change
Tui Shortland, Director, Pacific Indigenous & Local Knowledge Centre of Distinction
17:10 Water and climate change issues in transboundary basins: gender perspective
Dr Helen Natu, Regional Manager, Nile Basin discourse
17:20 Concluding remarks and recommendations moving forward
Global Water Partnership