CGIAR Research Program on Water, Land and Ecosystems / Food, Agriculture and Natural Resources Policy Analysis Network / International Union for Conservation of Nature / The Australian National University
African smallholder irrigation: double yields with half the water!
Wednesday 30 August | 14.00-15.30 | Room: NL 357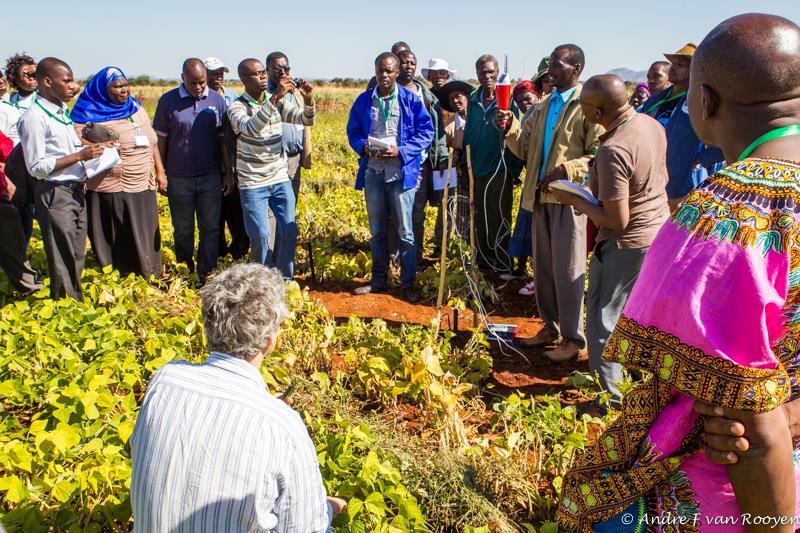 Sustainable and inclusive intensification of smallholder irrigation in Africa is key to meeting the global challenges of securing food for a growing population and reducing poverty with limited water resources. Smallholder irrigation has performed well below potential in Africa with a record of low yields and farmers trapped in poverty, as large portions of irrigation equipped lands are not maintained and abandoned. Yet large-scale expansion of irrigation is planned by many governments and prioritized for investment to meet development goals.
This session considers new ways of working with irrigation communities in Africa to intensify sustainable agricultural production profitably by using water more efficiently, reducing waste of land and nutrients and facilitating socially-inclusive investment. The audience and panelists will discuss the scalability of recent experiences of innovation platforms in smallholder irrigation and new business models to achieve development goals. The session will share experience from three major programs, providing guidance on how to transform smallholder irrigated agriculture in Africa and double yield with half the water by facilitating the right feedback mechanisms to develop adaptive systems. We will show how such transformation can open new opportunities to make investment in growth corridors inclusive and green and enhance the Sustainable Development Goals.
Programme
14:00 Welcome to the irrigation in Africa event
Prof. Jamie Pittock, ANU
14:05 Water management for sustainable intensification in irrigation
Dr. Nicole Lefore, CGIAR-WLR

14:15 Innovation platforms and irrigation
Dr. Andre van Rooyen, CGIAR-WLR

14:25 Rebooting sustainable small holder irrigation
Thembi Ndema, FANRPAN
14:35 Irrigation and green growth corridors
Dr. Mark Smith, IUCN
14:55 Practitioner's reflection
15:00 Panel discussion
15:25 Rapporteur's summary
15:30 Close of session