2030 Water Resources Group / Directorate-General for International Cooperation, The Netherlands / IRC / Organisation for Economic Cooperation and Development / Simavi / The World Bank Group / Water.org
Private finance and equitable delivery of WASH services
Thursday 31 August | 11.00-12.30 | Room: L11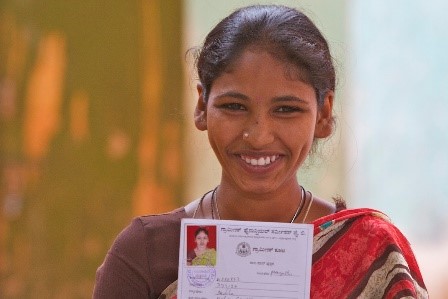 Achieving SDG6 will undeniably call for raising more financing for the WASH sector. All existing funding and financing sources will need to be mobilized, including funding from tariffs or public taxes and international transfers. We also need to seek additional private finance to close the financing gap.
Commercial finance can take many forms, ranging from microfinance for household investments or supporting local entrepreneurs, to domestic bank loans – all the way to issuing bonds on domestic capital markets. At first sight, commercial finance may seem more expensive than development financing provided for free or at very concessional rates. However, domestic commercial finance in particular can reduce foreign exchange risk, help service providers adopt robust commercial principles and allow tapping into pools of domestic financial resources that have so far been largely ignored.
Mobilizing domestic finance will not work if this is done at the expense of preserving affordability. This session will examine how equitable WASH calls for overall sector financial strategies, to leverage commercial finance for credit-worthy service providers, support others to become more credit-worthy and target essential public funding for the poorest customers. Innovation, both technical and financial, will also be key to tackling this challenge.
Programme
11:00 Welcome
Maria-Angelica Sotomayor, The World Bank Group
11:05 Introductory presentation: Leveraging commercial finance whilst preserving affordability
Sophie Trémolet, The World Bank Group
11:20 Table discussions on critical questions


How can microfinance be used to expand access to sanitation in high-interest rate environments?
Claire Lyons, Water.org, and Tim Sutton, Simavi
How can a utility be encouraged to borrow at commercial rates whilst maintaining tariffs at affordable levels?
Sophie Trémolet, The World Bank Group
From a sector perspective, how can a transition towards more commercial financing be organized: should better performing utilities be weaned off concessional finance even if that results in higher borrowing costs for these utilities?
Maria-Angelica Sotomayor, The World Bank Group
How can donor behavior be changed to focus on "de-risking" commercial investments rather than financing entire investment with concessional finance – whilst still focusing on extending access for poor?
Patrick Moriarty, IRC, and Pim Van der Male, DGIS
How can innovation (in service delivery, business models or contractual arrangements) mobilize commercial finance and minimize the costs of access to water services?
Xavier Leflaive, OECD, and Kathleen Dominique, OECD

12:10 Group feedback and concluding remarks
Patrick Moriarty, CEO, IRC
12:30 Close of session