Karlsruhe Institute of Technology/Institute for Technology Assessment and Systems Analysis
Experience different perspectives on the urban water-energy nexus!
Monday 28 August | 16.00-17.30 | Room: NL 357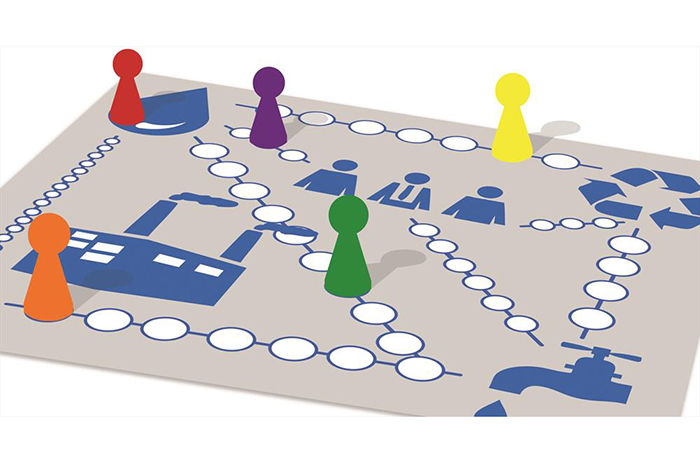 Use your inspiration from the conference and share your ideas in this interactive session!
The urban water-energy nexus poses unique challenges to infrastructures, behavioural patterns and institutional frameworks. However, the interlinkages among the sectors also open great potential for sustainable urban development. To fulfil this potential an inter- and transdisciplinary approach is needed.
Participants of all professional backgrounds are invited to take the perspective of different nexus stakeholders and discuss socio-cultural, environmental and political factors related to key technologies in urban contexts with different framework conditions.
How would you design the process to a new urban water-energy system dealing with different maybe contradicting opinions of stakeholders? What synergies can you find to positively shape the urban water-energy nexus?
Present your proposal to the other groups and discuss opportunities, barriers and possible trade-offs. This session gives you the chance to interact dynamically with fellow-participants and to gain new insights into the crucial linkages between water and energy.
Gold standard events are committed to ensure the gender balance in speakers/panellists and young professional representation in the session.
Programme
16.00 WELCOME – INTRODUCTION - TASK
The session will start with a brief introduction to the urban water-energy-nexus and an explanation of the interactive task for the session.
16.15 YOUR TURN!
Participants will be divided into working groups. Each group is given a proposal for a water-energy-nexus improvement in a fictive urban context. Participants will discuss the proposal from the perspective of the stakeholder role they choose and will identify drivers and barriers. A member of the ITAS team will assist each group.
17.00 DISCUSSION & WRAP-UP
Each group will present the drivers and barriers they found for their fictive urban context and report what challenges they experienced from their stakeholder perspective. By comparing the different proposals common aspects will be collected and discussed.
Session led by ITAS Team
Jasmin Friedrich
Franka Steiner
Dr Annika Weiss
Dr Helmut Lehn