Deutsche Gesellschaft für Internationale Zusammenarbeit / Eawag / GRET / Programme Solidarité Eau / Sustainable Sanitation Alliance / The World Bank Group / WaterAid
Safely managed sanitation in small towns1: lessons from recent experiences
Sunday 27 August | 14.00-15.30 | Room: FH 307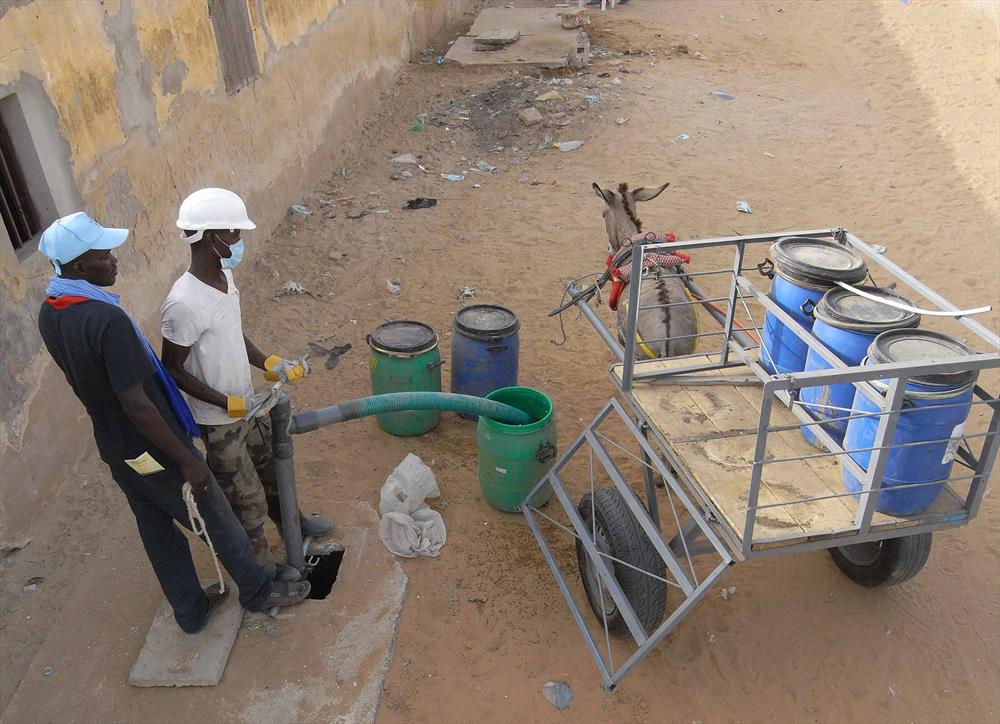 Small towns, where most of the urban growth globally is taking place nowadays, will be at the heart of SDG 6 aspirations of safely managed sanitation for all. But they frequently face difficulties in delivering sustainable sanitation services to all their citizens, especially with regard to the full sanitation chain - collection, transport, treatment, reuse and safe disposal – which tends to present formidable institutional, financial and technical challenges.
This participatory event will highlight and discuss the importance of small towns for meeting the sanitation SDGs, bringing together experiences from several small towns in developing countries and drawing lessons from both the achievements and challenges faced.
Short flash presentations and a marketplace setting will be used to share experiences from Brazil, Ethiopia, Mauritania, Nepal, Madagascar, Morocco, Uganda and Zambia. Participants will be able to listen to accounts from two different towns they choose and engage in a discussion with the presenters.
The event feeds into the subsequent session "Safely managed sanitation in small towns 2: key challenges under scrutiny", which will analyse the key challenges emerging from the experiences presented, with possible ways forward charted out by key sector experts.
Gold standard events are committed to ensure the gender balance in speakers/panellists and young professional representation in the session.
Programme
14:00 Opening remarks
Colette Génevaux, pS-Eau
14:15 Short flash presentations of the case studies
14:25 Sanitation in small towns experiences marketplace - 3 rounds of 15 minutes
Sanitation planning for small towns in Nepal:
Mingma and Anjali Sherpa, 500B Solutions Nepal
Christoph Lûthi, Eawag-Sandec

Support of local actors in Senegal, Mauritania and Madagascar:


Utility-to-utility capacity support in Ethiopia:

Bethlehem Mengistu, WaterAid
Rémi Kaupp, WaterAid

Economies of scale for small town sanitation - the SISAR and COPANOR models from Brazil:

Maria Angelica Sotomayor, The The World Bank Group
Alceu Galvão, Ceara State, Brazil

Evaluation of treatment options using a decision-making tool in Morocco:

Martin Gambrill, The World Bank Group

Small town sanitation management - the important role of local government:

Rosemary Nakaggwa, GIZ Uganda Choma District Council
Prit Salian, i-San Consulting
Cecilia Rodrigues, GIZ
Charles Shindaile, SWSC, Zambia
Abraham Moobola, Choma Municipal Council, Zambia
Daniel Bothma, GFA

15:10 Wrap-up and conclusion
Moderators: Anna Kristina Kanathigoda, GIZ, and Christophe Le Jallé, pS-Eau
15:30 Close of session
Conclusion
This first part of the tandem sessions on sanitation in small towns gave an overview of several current experience of developing sanitation services in small towns.
The minutes of the sessions are available to download below.