Deutsche Gesellschaft für Internationale Zusammenarbeit / Eawag / GRET / Programme Solidarité Eau / Sandec at Eawag / Sustainable Sanitation Alliance / The World Bank Group / WaterAid
Safely managed sanitation in small towns2: Key challenges under scrutiny
Sunday 27 August | 16.00-17.30 | Room: FH 307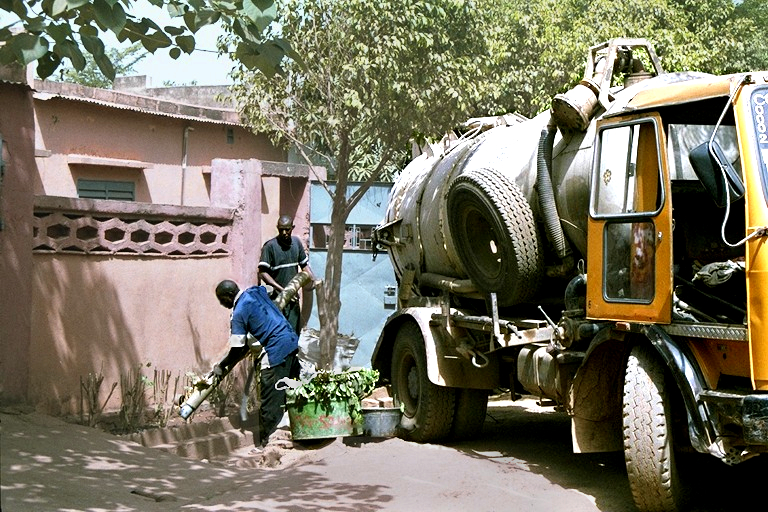 Small towns, where most of the urban growth globally is taking place nowadays, will be at the heart of SDG 6 aspirations of safely managed sanitation for all. But they frequently face difficulties in delivering sustainable sanitation services to all their citizens, especially with regard to the full sanitation chain - collection, transport, treatment, reuse and safe disposal – which tends to present formidable institutional, financial and technical challenges.
The event follows the tandem session "Safely managed sanitation 1: lessons from recent experiences", in which the experiences from several small towns will be presented.
This event will bring together thought leaders and practice experts for in-depth discussions around the key challenges and opportunities in providing universal access to safely managed sanitation in small towns, covering issues such as decentralisation, capacity building, service delivery models, policies, governance, partnerships, reuse and resource recovery.
The session will engage participants in group discussions on specific topics and a plenary conversation in a participatory setting, building on the key issues identified from field experiences in the first session.
Gold standard events are committed to ensure the gender balance in speakers/panellists and young professional representation in the session.
Programme
16:00 Introduction
Rémi Kaupp, WaterAid
Martin Gambrill, The World Bank Group

16:10 Short flash presentations of the discussion topics
16:15 World café debates - 3 rounds of 15 minutes, in a fishbowl setting

Facilitators/speakers: Christoph Lüthi, Eawag-Sandec, Christophe Le Jallé, pS-Eau, Marion Santi, GRET

Other world café speakers include:
Ivan Biiza, MWE- Uganda

Martin Gambrill, The World Bank Group

Anna Kristina Kanathigoda, GIZ
Rosemary Nakaggwa, GIZ Uganda
Prit Salian, i-San Consulting
Maria Angelica Sotomayor, The World Bank Group

17:10 Plenary sharing and final remarks
Moderators: Rémi Kaupp, WaterAid, and Martin Gambrill, The World Bank Group
17:30 Close of session
Conclusion
This second part of the tandem sessions on sanitation in small towns gave the opportunity to discuss three different topics:
capacity building for sanitation services in small towns
the financial viability of small towns
what are the incentives for small towns to develop sanitation services?
You can download the minutes of the two sessions below. We invite you to also have a look at the presentation of the first session if you want to download the material of the presentations of the six case studies.