National Snow and Ice Data Center / United States Agency for International Development / World Wide Fund for Nature
Snow Leopards: A Surprising Solution to Water & Climate Security?
Monday 28 August | 16.00-17.30 | Room: FH 202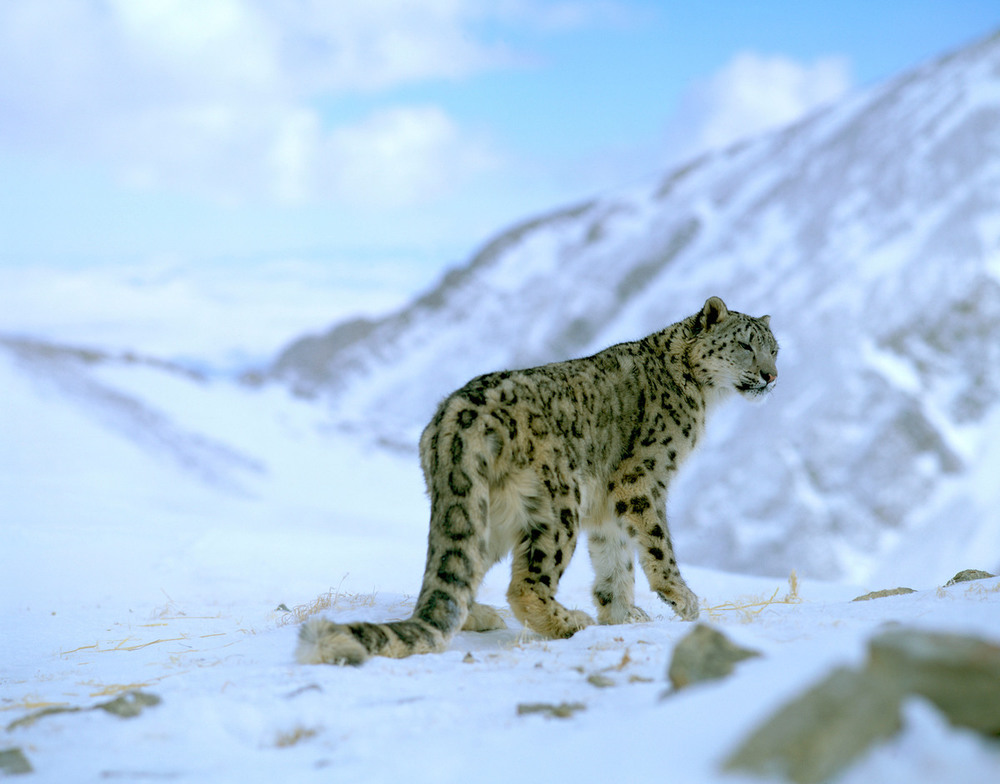 Asia's water tower is its high mountains, an area also known as the Third Pole. These mountains host the headwaters for some of Asia's biggest rivers that support millions of people by providing drinking water, power and irrigation, among other services. They also house indigineous communities and stunning biodiversity.
Like the North and South poles, the region is vulnerable to climate change. Securing these landscapes for all who depend on them requires a melding of transboundary science, community engagement and public policy—all of which can be compromised in a region known for complicated geopolitical relations.
Join us to discover how new scientific tools are identifying the Third Pole's water sources, how models are estimating what impacts melting snow and glaciers have on current and future water resources, how nomadic communities are becoming the citizen scientists monitoring and guarding the region, and how an unlikely ambassador—the elusive snow leopard—is uniting the region's 12 countries and paving the way for integrated, climate-smart approaches for water and climate security. While this session focuses on the Third Pole, these lessons and tools can support activities anywhere in the world and can help deliver on a myriad of targets under SDG 6 and SDG 13.
Programme
Snow Leopards: A Surprising Solution to Water & Climate Security?
Opening Remarks: Jim Peters, Deputy Assistant Administrator and Acting Global Water Coordinator, USAID
Moderator: Brett Walton, Reporter, Circle of Blue
Presentation: John Farrington, Chief of Party, Conservation and Adaptation in Asia's High Mountains Landscapes and Communities Project, World Wildlife Fund Ryan Bartlett, Lead, Climate Risk Management, World Wildlife Fund Richard Armstrong, Principal Investigator, Contribution to High Asia Runoff from Ice and Snow (CHARIS) Project, and Senior Research Scientist and Fellow, Cooperative Institute for Research in Environmental Sciences (CIRES), University of Colorado, Boulder
Panel Discussion with the Above presenters and: Portia Persley, Senior Program Manager, E3 and the Water Office, USAID