African Development Bank / African Ministers' Council On Water and African Union Commission / European Commission / Stockholm International Water Institute / Swedish International Development Cooperation Agency
The Africa EU Water Partnership Project: Unlocking investments through development
Tuesday 29 August | 11.00-12.30 | Room: NL 353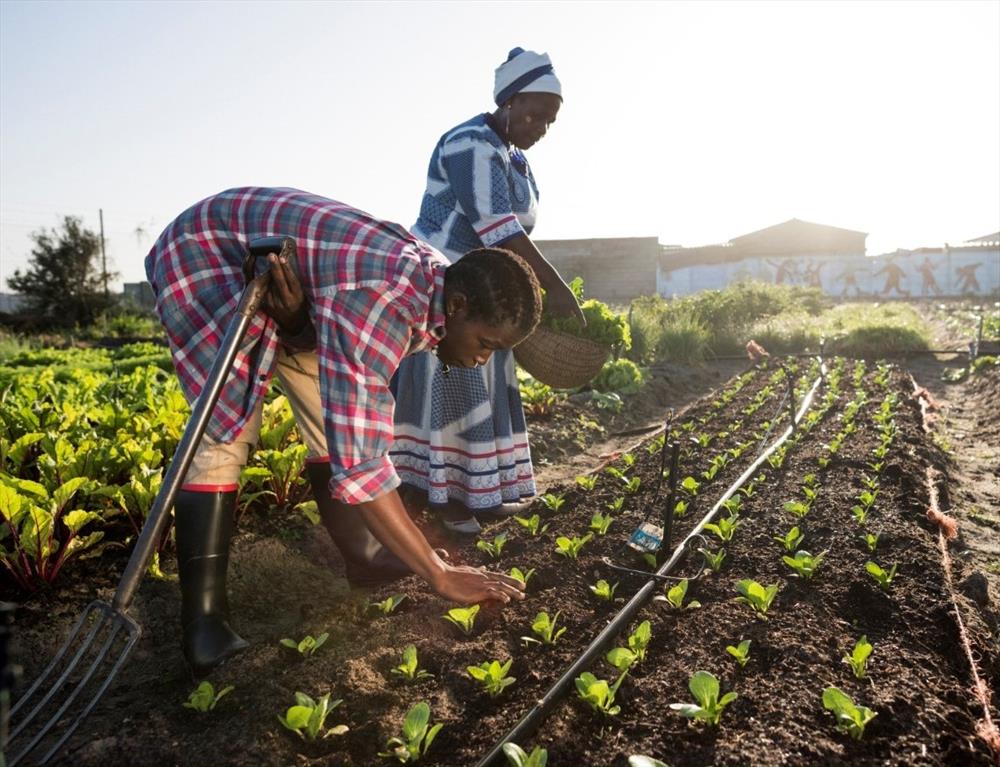 Water supply and sanitation are requirements for human development, but it is estimated that there is an annual funding gap of over 11 billion USD for water infrastructure in Africa. This gap provides an opportunity to trigger major socioeconomic development through improved water infrastructure coverage. Yet research by the Infrastructure Consortium for Africa demonstrates bottlenecks in water infrastructure project preparation pipelines, preventing private, public, and blended financing opportunities across the continent.
This event serves as the public launch of the Africa EU Water Partnership Project (AEWPP), jointly initiated by the EU, Sweden, and AMCOW, with its Support Team at SIWI and funding from the EU through Sida. AEWPP aims to significantly reduce obstacles to capital-flow for water-related infrastructure projects across Africa. AEWPP selects catalytic development projects from a broad spectrum of project pipelines and, through targeted intervention, improves financial viability and development impact of the project by finding ways to leverage resources to stimulate socio-economic development or ecosystem restoration.
This event will including lightening talks from representatives of development banks (AfDB), project preparation facilities (CRIDF), and CSOs engaged with AEWPP in a joint effort to improve the financial viability and development impacts of water infrastructure across Africa.
Programme
11:00 Welcome Remarks from Africa-EU Water Partnership Implementation Partners
Facilitated by Anton Earle, Africa Regional Center Director, Stockholm International Water Institute
Canisius Kanangire, Executive Secretary, AMCOW
Veronica Girardi, Quality Management Officer - Water Sector, DG DEVCO, European Commission
Annika Karlsson, Advisor, AFRIKA/HÅLLBAR, Sida
11:15 Setting the Stage: Africa-EU Water Partnership Project
Anton Earle, Africa Regional Center Director, Stockholm International Water Institute
11:30 Introduction to indicative projects – World Café
Facilitated by AEWPP SIWI Support Team: Ziyanda Mpakama, Programme Manager, Elizabeth Yaari, Programme Manager and Andre Kruger, SIWI Support Team
Participants will have an opportunity to learn how targeted support to early and mid-stage water infrastructure project preparation can catalyze financing, enhance development objectives and speed implementation. Select projects in dialogue with AEWPP will be presented in an interactive World Café style format.
1. Up scaling of Lake Victoria Water Supply and Sanitation Phase II
Presented by Dan Owore, Regional Programme Coordinator, LVWATSAN II Program
The Program's specific development objective is to contribute to the improvement of the livelihoods and health of communities in the basin and the reduction of the pollution of the lake through improvements in sustainable water supply and sanitation infrastructure in the selected secondary towns of the EAC Partner State, within a broader coordinated water-related investment strategy for the region.
2. Lesotho Botswana Water Transfer Project Feasibility Study

Presented by LenkaThamae, ORASECOM Secretariat
The Lesotho-Botswana Water Transfer Project Feasibility aims to investigate the viability of abstracting water from Makhaleng river in Lesotho to Botswana and make recommendations for the subsequent phases
3. Kitoba-Lubango Irrigation Development and Watershed Management Project, (DR Congo). Implementing Agency
Presented by Maro Andy Tola, Program Officer-Water Resources Management & Development,
(NBI/NELSAP)
The Nile Equatorial Lakes Subsidiary Action Program (NELSAP) is the investment arm of the Nile Basin Initiative mandated by the Nile Basin Member countries to provide platform for the joint identification, preparation, resource mobilization and coordinating implementation of trans-boundary water and hydropower projects that have significant impacts on transboundary level. Kitoba-Lubango Irrigation and Watershed Management Project in the territory of Lubero, in the District of Goma, in the province of North Kivu of DR Congo is one of such projects identified under the NBI/NELSAP framework.
4. Songwe River Basin Development Programme (SRBDP)
Presented by Gabriel Kalinga , Head of Interim Secretariat of the SRBC
The heart of the SRBDP is a multipurpose dam (118m high, 330Mm3) which supply water for 180.2 MW hydropower plant, 6,200 ha of irrigation schemes with control floods in the lower part of the basin, densely populated part of the basin and its grain baskets. It will also provide water for two small towns of Kasumulu (Tanzania side) and Songwe (in Malawi side) and 36 neighbouring villages totalling 86,000 dwellers.
5. Noumbiel Hydropower Project
Presenter to be confirmed by AfDB and Volta Basin Authority
The Noumbiel Hydropower Development Project is part of the Program for Infrastructure Development in Africa (PIDA), initiated by the African Union Commission (AUC), the Secretariat of the New Partnership for Africa's Development (NEPAD) and the African Development Bank (AfDB).
The project site is located in the Volta transboundary basin and its implementation is the responsibility of the Volta Basin Authority
The project consists of the feasibility study of an hydropower dam with the following characteristics:
• Length of the dam: 3700m
• Length of waterbody (Lake): 340 Km
• Volume of the reservoir: 11,3km3
• Annual power production capacity: 303 GWh
• Potential of irrigable areas: 8200 ha (Ghana:1050 ha ; Burkina Faso:7150 ha )
6. Integrated Njoro Kubwa Bulk Water Supply, Sanitation & Agribusiness Project
Presented by Joseph Murabula, CEO, KIFFWA- Kenya Innovative Finance Facility For Water
Design Finance Build Own and Operate a Bulk Water Infrastructure. The works include; Production, Transmission, Treatment of potable water from surface water source located in South East Kenya. The project consists of 3 main components:
• Bulk water Supply complete with 140km; DN700mm trunk pipeline to deliver nominal 72 Mega Litres a day (ML/D) for domestic and Irrigation consumption.
• Irrigation In-field infrastructure to irrigate an area of 4,100Ha(circa-10,130acres) at Taveta, fpr commercial grain cultivation.
• Build own and Operate Red meat production facility.
12:15 Closing Remarks

Canisius Kanangire, Executive Secretary, AMCOW