Stockholm International Water Institute / 2030 Water Resources Group / CAF - Development Bank of Latin America / International Water Management Institute
Financing wastewater treatment and resource recovery
Thursday 31 August | 11.00-12.30 | Room: NL Music Hall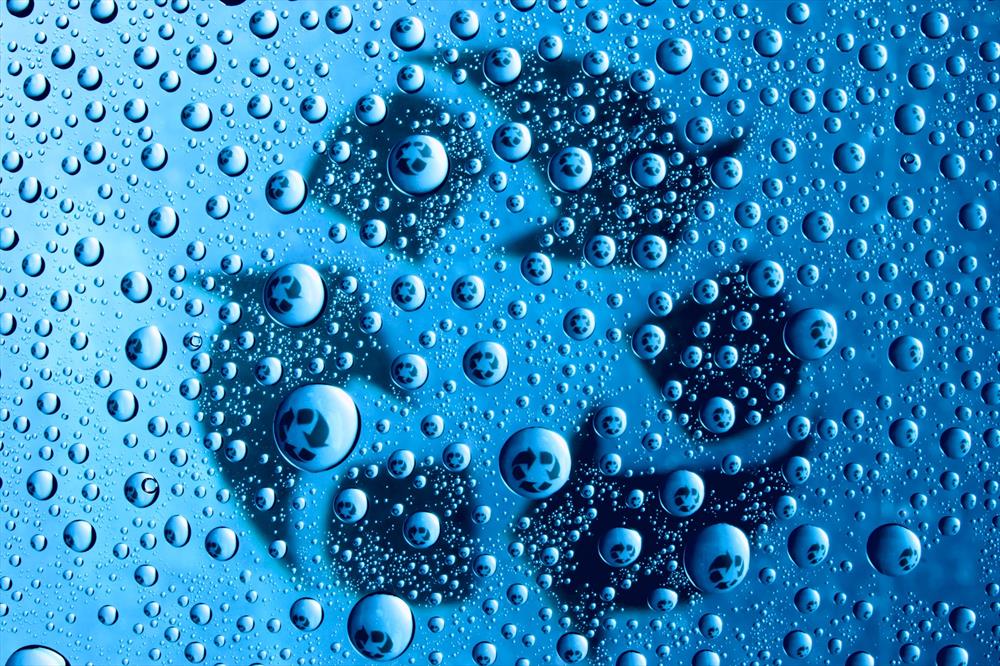 Resource Recovery and Reuse (RRR) will be an important strategy to achieve several SDGs concerning environmental and human health, food security, waste and rural-urban linkages (SDGs 2, 3, 6, 11, 12, and 15). Once the decision is made for a new wastewater or faecal sludge treatment facility, the question is how to prioritize technology options in terms of costs, benefits and local capacities. How should financing mechanisms and business models be designed to ensure sustainable services and limited public resources leverage? Most investments respond to societal demands and a need to comply with rigid effluent thresholds without consideration to opportunities for resource extraction and improvement in efficiencies. Although full cost recovery is generally seldom, RRR can be instrumental for narrowing the financial gap.
Partnerships and Business Models for Financing at Scale
The session aims at unfolding the market conditions and codifying business models to scale up investment financing of RRR projects, from small fecal sludge management at community level to large wastewater projects with RRR components. Evaluating the challenges and successes of structuring blended financing and public-private collaboration for RRR, it will discuss the business case for circular economy solutions with the aim of identifying viable partnership and financing models.
Programme
Session 2. Partnerships and Business Models for Financing at Scale
11:00 Introduction
Chair: José Carrera, CAF
11:05 TBC
Kathleen Dominique, OECD
11:20 The expansion of the As Samra Wastewater treatment plant, an innovative financing initiative to support sustainable implementation and operation of the Jordanian Water Programme'
Anne de Pazzis, SUEZ
11:30 Using investment guarantees to leverage private sector financing
David Hebart-Coleman, African Development Bank
11:40 Keynote speaker
Usha Rao-Monari, Global Water Development Partners (Blackstone Portfolio Company)
11:50 Panel discussion: Challenges and successes of structuring blended financing and other finance options for RRR
Moderator: Diego Rodriguez, the World Bank Group
• Anne de Pazzis, SUEZ
• Malinne Blomberg, African Development Bank
• Usha Rao-Monari, Global Water Development Partners

12:25 Closing and bridge to next session
José Carrera, CAF
12:30 Close of session
Conclusion
Improving sanitation service delivery is essential for achieving the SDGs. Globally the sanitation and wastewater treatment sector is facing numerous challenges, expressed in the 2.3 billion people without access to basic sanitation facilities and the fact that over 80% of all wastewater is dumped in the environment without treatment. Poor utilities performance and major difficulties in attracting funding for sanitation and wastewater treatment projects are every day's business.

Resource Recovery and Reuse (RRR) can be an important strategy to improve cost recovery, leverage private finance and return nutrients, energy and water back into the production cycle, in support of those SDGs concerned with sustainable consumption and production, environmental and human health, food security, water reuse, energy supply, and rural-urban linkages. While wastewater and fecal sludge treatment is mostly responding to societal demands and the need to comply with effluent thresholds, many RRR opportunities are missed.

The seminar brought together scientists, practitioners, representatives from the public and private sector and development partners, to discuss the lessons learned, challenges and opportunities faced in the design and financing of projects which aim at achieving certain goals of RRR. The seminar focused on three aspects: i) the enabling policy, regulatory and financial environment required to take RRR at scale; ii) partnerships and innovative business models; and iii) lessons learned from implementation and financing of RRR projects.

Three key messages can be summarized as the outcome of the seminar:
As RRR projects are usually economically viable and required for achieving several SDGs, more efforts are needed to internalize these benefits for society and the environment in order to make them financially bankable and attractive.
In many countries, the enabling environment for RRR remains constraint although the number of encouraging examples of PPPs is increasing, with increasing focus on the sanitation value chain. A great example is the As Samra wastewater treatment plant in Jordan, which was showcased in the seminar. This example highlighted the essential support needed from Governments to ensure proper risk sharing, tariff and tax strategies, green finance and regulations supporting wastewater reuse. The water sector must also leap-frog other infrastructure sectors, while benefiting from instruments such as power purchase agreements and feed-in tariffs.
Many RRR projects miss the value chain approach of rigorous market data throughout the supply chain (e.g. on the locally most profitable waste-derived products and required product quality). Furthermore, the RRR entrepreneurs would benefit from project development that fosters speed and innovation and output based financing options.
While acknowledging the key role of the public sector in developing proper institutional and regulatory frameworks, the seminar advocated for the private sector as part of the solution, but also the need to support especially smaller RRR enterprise start-ups which can face significance finance constraints in low- and middle income countries.