International Water Association / Stockholm International Water Institute / UNDP-SIWI Water Governance Facility / Water Integrity Network / World Water Council
Governance of water and waste: a key to sustainable development?
Thursday 31 August | 09.00-10.30 | Room: L9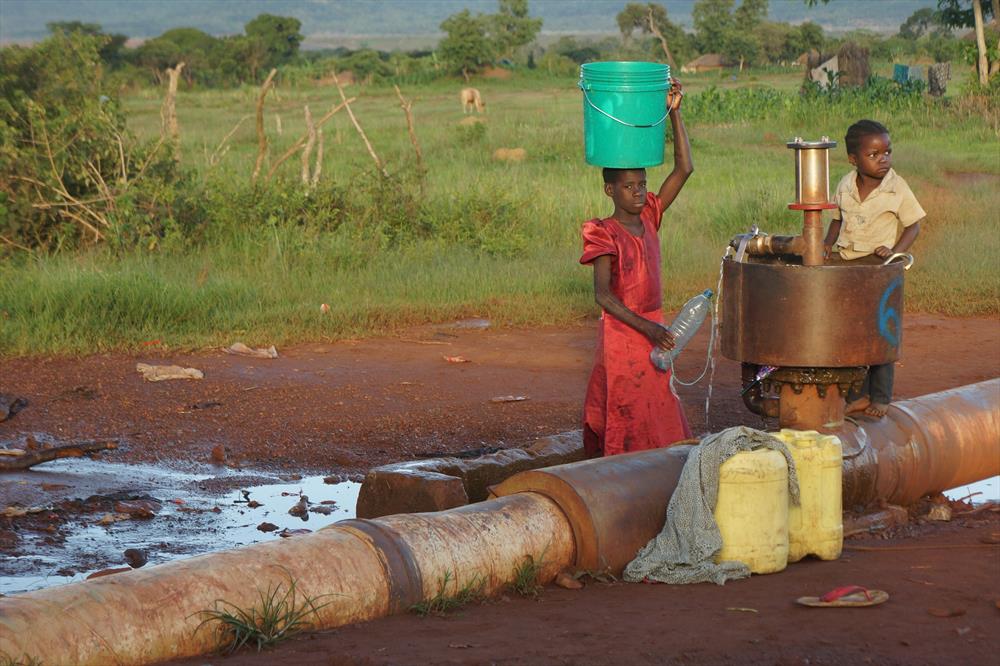 Governance is a broad term that includes legislation and regulation, the institutional framework, and less tangible aspects such as integrity and anti-corruption and the roles of different stakeholders including women. Good governance of water and waste is important to achieving the best possible outcomes for society and people. Trade-offs between different users and economic sectors, geographical scale, affordability to the customers and users of services, the urban or rural setting, and cross-border cooperation, all add complexity to governance of water and waste. The Sustainable Development Goals cover all of these topics with an overarching commitment in SDG 6.5 to implement integrated water resources management – itself a governance issue. As national governments are updating their policies to achieve the SDGs, coordinated support from international organisations, civil society, academia and the private sector is required.

This seminar addresses governance of water and waste with a particular emphasis on wastewater management and reuse. The seminar will concentrate on various areas of integrating water resources management; reducing and reusing waste; managing water and waste in the urban context and promoting integrity and anti-corruption in the water and waste sectors.
Programme
Revitalizing water governance concepts towards 2030
09:00 Welcome and Introduction
Torkil Jønch Clausen, Governor, World Water Council
09:05 Revitalizing Integrated Water Resources Management for the 2030 Development Agenda
Benedito Braga, Secretary of State for Sanitation and Water Resources for the state of Sao Paulo and President of World Water Council
09:20 Community-Based Integrated Water Resources Management in Meghalaya
Arvind Kumar, India Water Foundation
09:30 Incorporating Water Governance in the annual monitoring and Reporting framework
Rosemary Nakaggwa, Uganda
09:40 Panel Discussion: The Main Dimensions of Water Governance
Moderator: Aziza Akhmouch, OECD
Marianne Kjellén, UNDP
Birgitta Liss Lymer, SIWI
Mark Smith, IUCN
Danka Thalmeinerova, GWP
Jose Carrera, CAF
Ravi Narayanan, Asia Pacific Water Forum

10:25 Public-Civil Society incremental involvement in water governance in Latin America
Vladimir Arana, The International Secretariat for Water
10:30 Close of session
Conclusion
Governance plays a critical role in improving water resources management and service delivery. The water crisis that we face is not simply about having too little water or clean water to satisfy our needs, but also about managing water in an integrated manner and making it accessible to all.

This Seminar comprised three sessions: (1) revitalising Integrated Water Resources Management, critically examining the implementation of IWRM over the years and discussing how we can improve our actions to achieve the 2030 development agenda, (2) governance of urban water, looking at the role that urban water service operators and providers play in urban water governance to facilitate integrated urban water management, and (3) integrity risks to water and wastewater, linking water integrity and corruption to pollution and other negative impacts in the water sector. These conclusions arose from the whole Seminar:
Governance – the broad range of legislation, regulation, customs, institutional frameworks, role definition, planning, accountability and integrity concepts and processes – is a human and societal phenomenon that underlies all the technical and policy work done in the water sector. We acknowledge that it is complex but each element can be identified, analysed and improved.
SDG 6.5 provides for the first time an agreed global target on water governance: the implementation of IWRM at all levels. We believe that we have plenty of theoretical and systemic elements of governance in place, much-discussed and well-known, so the emphasis now must be on actually implementing them, moving from theory to successful action.
Looking specifically at urban water and wastewater governance, we recognise the supreme importance of an independent regulator to improve the efficiency and financial viability of water and sanitation services and to reduce political interference in operational decisions. If the regulator is absent or weak, the operator or service provider can play a lead role in facilitating a working governance structure by bringing key institutions and stakeholders together to work towards a shared vision in improving urban water management. Such examples exist and have potential for scale-up.
We already have robust and clear indicators of governance processes but we do not use them enough. We need to incorporate the SDG targets and indicators into the national monitoring and reporting frameworks. The resultant improved monitoring of governance will be essential for realising all the SDG targets.
Information is power: data that is timely, clear and available to all can help to achieve transparency, reduce corruption, and improve the quality of governance.
Corruption is fundamentally linked to water pollution due to corrupted infrastructure developments, weak licensing and permitting processes, poor enforcement, monitoring and reporting. Corruption is not viewed as an environmental crime; therefore it goes without punishment or consequences.
In the fight against corruption, we should take a positive attitude because we have achieved successes, we do possess analytical tools that can be used more, and we recognise the importance of strong leadership at all levels - communities, technocratic and political.